Three arrested for Charlie Hebdo attack in Paris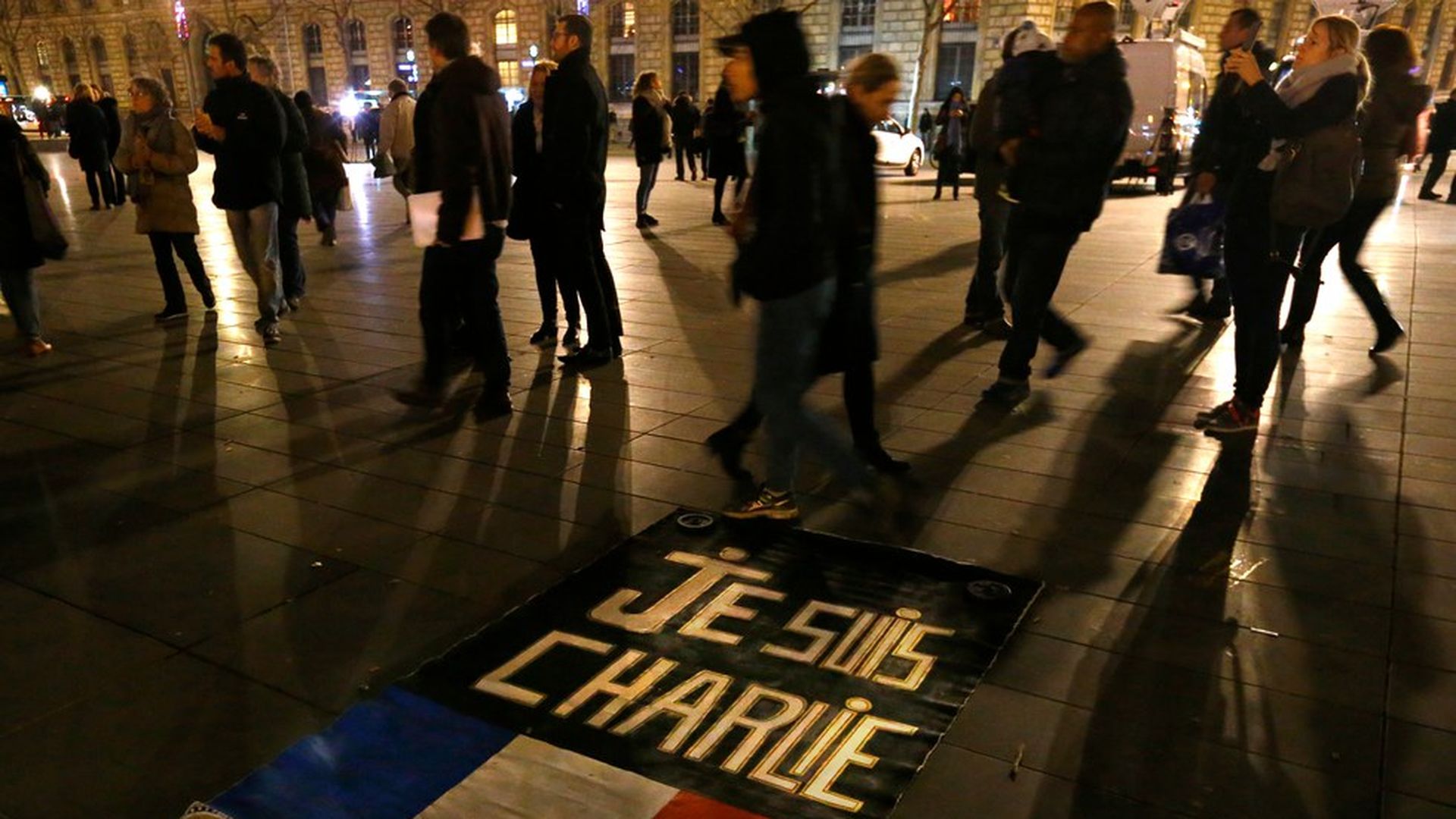 French counterterrorism police have arrested three people who are suspected weapons suppliers in the January 2015 terror attack against the Charlie Hebdo magazine and a kosher store in Paris, per the AP.
Why it matters: U.S. federal law (the 2005 federal Protection of Lawful Commerce in Arms Act) exempts gun makers from most liability that might arise over criminal use of their products. Judges in the U.S. have cited the law to reject lawsuits against gun makers and dealers in the Colorado movie theater shooting and the Washington, D.C. sniper shootings, per the AP.
The NRA and other gun rights supporters in the U.S. have spoken out about the law as well.
Right now, lawyers for those lost in the 2012 Sandy Hook Elementary School shooting are trying to renew a lawsuit against gun maker Remington Arms over this very issue.
Other action in France... Preliminary charges have already been filed against 14 people in the investigation in France and 13 have been jailed.
Go deeper