This Medicare Advantage startup isn't doing so hot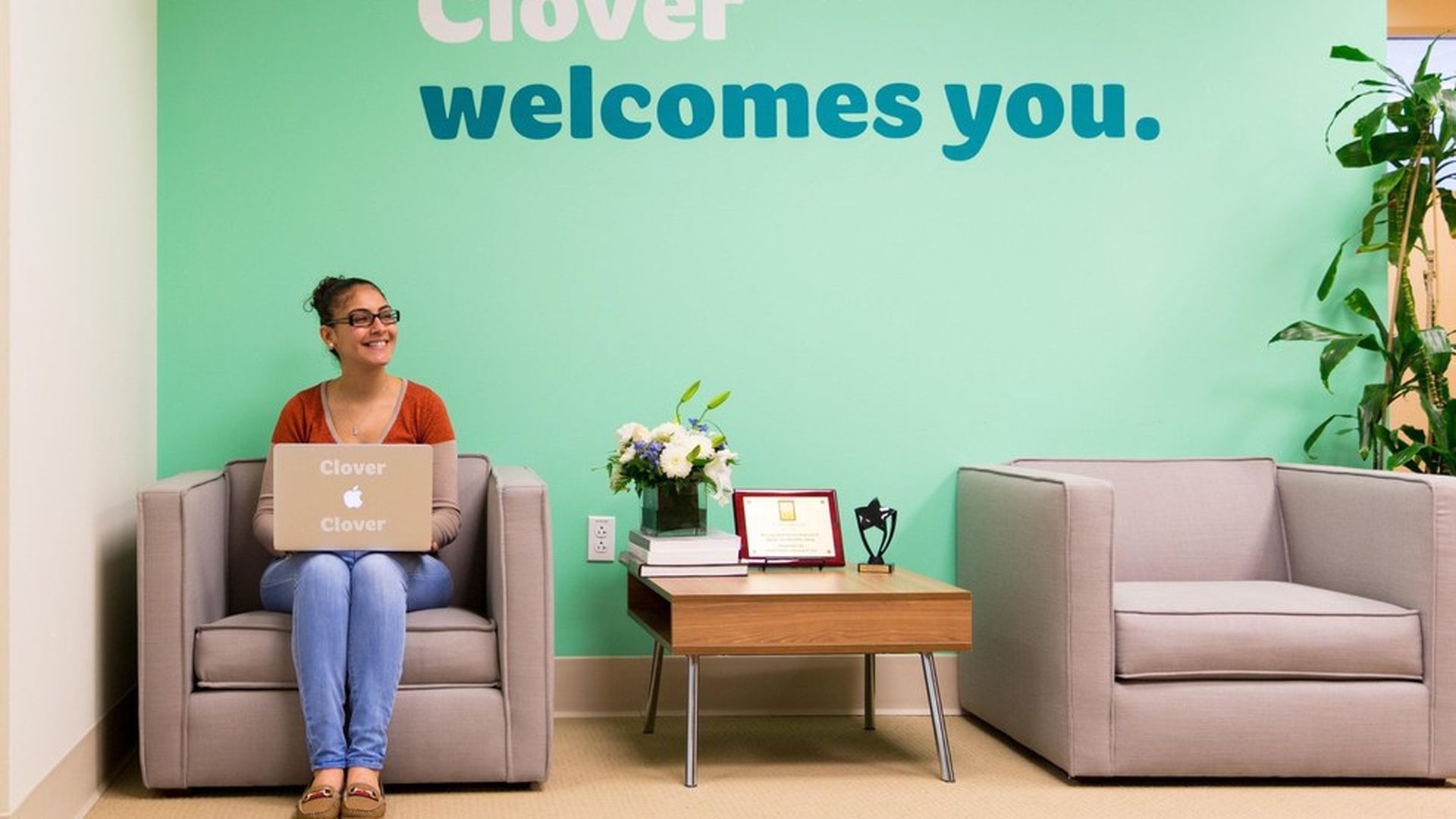 Clover Health has raised almost $300 million in venture capital funding, but so far, it isn't providing any returns to its outside investors. Losses at the tech-based health insurance company, which only enrolls Medicare Advantage seniors, were seven times higher in 2016 than 2015 due to "higher-than-expected medical expenses," according to Clover's financial documents.
Why this matters: Venture capitalists have poured a lot of money into startups like Clover Health, Oscar and Zoom since Obamacare went into effect with the assumption those companies will "disrupt" the health insurance industry. They haven't yet. And it's unclear if investors and consumers will have the patience to wait and see if new companies can fundamentally change an industry that, at its core, is about collecting premiums from the healthy to pay for the costs of the sick.
Here are the 2016 numbers for Clover Health, based on financial documents analyzed by Axios:
$34.6 million net loss, seven times higher than Clover's $4.9 million loss in 2015.
20,600 Medicare Advantage members, almost triple the 7,200 members from 2015. All of them are in New Jersey.
Medicare paid Clover an average of $848 per month for each member, giving Clover $184 million in taxpayer-funded revenue.
Clover says it is different than other insurers that focus on Medicare Advantage members because it is built around technology that analyzes health data, which is used to coordinate care for its members. The company also touts its in-home health assessments, free primary-care visits and robust network of doctors.
Yes, but: Clover's business model hasn't translated into financial success in the first four years of its existence, even with ample payments from the federal government. The Centers for Medicare and Medicaid Services also fined Clover last year for misleading marketing practices.
Clover did not respond to an interview request. But CEO Vivek Garipalli told me last year that he had hoped to expand into more states and that Clover's technology would eventually lead to an "unmatchable member experience."
Go deeper