The White House schedule this week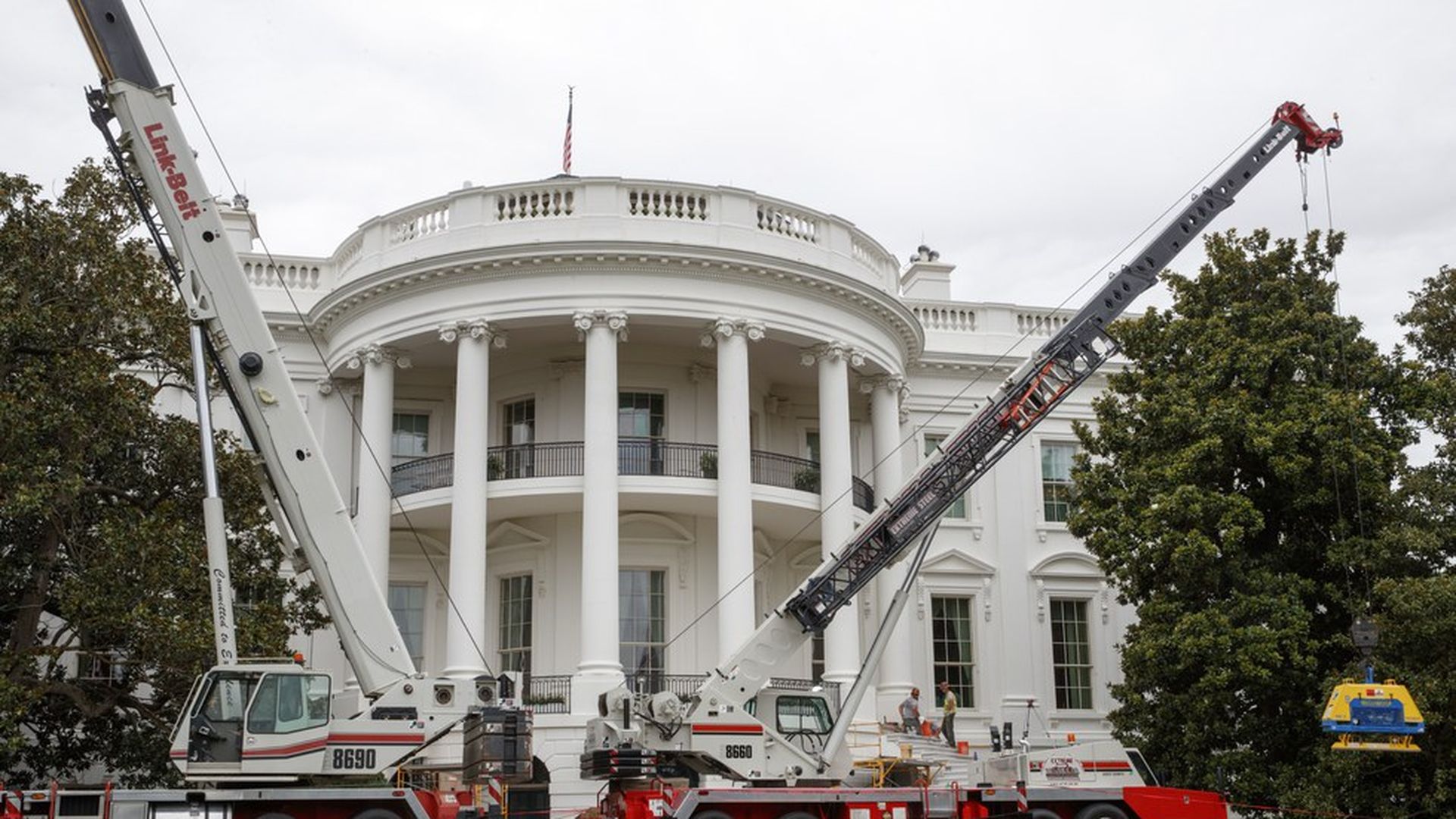 On Monday, Trump will initiate a U.S. government process to crack down on Beijing for stealing American intellectual property and forcing U.S. companies to hand over their technology as a cost of doing business in China.
Vice President Mike Pence left today for South and Central America. Pence, who is traveling with his wife and top aides, visits Colombia, Argentina, Chile, and Panama.
Why this matters: Pence's last trip, to Eastern Europe, was a well-timed message of reassurance as the U.S. applying tougher sanctions to Russia. Now, Pence will meet with leaders of the key countries working with the U.S. to try to prevent Venezuela from becoming a failed state under the illegitimate dictatorship of Nicolas Maduro.
Pence is expected to say that these South and Central American countries are the future, that Venezuela is the past, and that the Venezuelan people deserve better.
Go deeper