The White House is putting 24 CEOs to work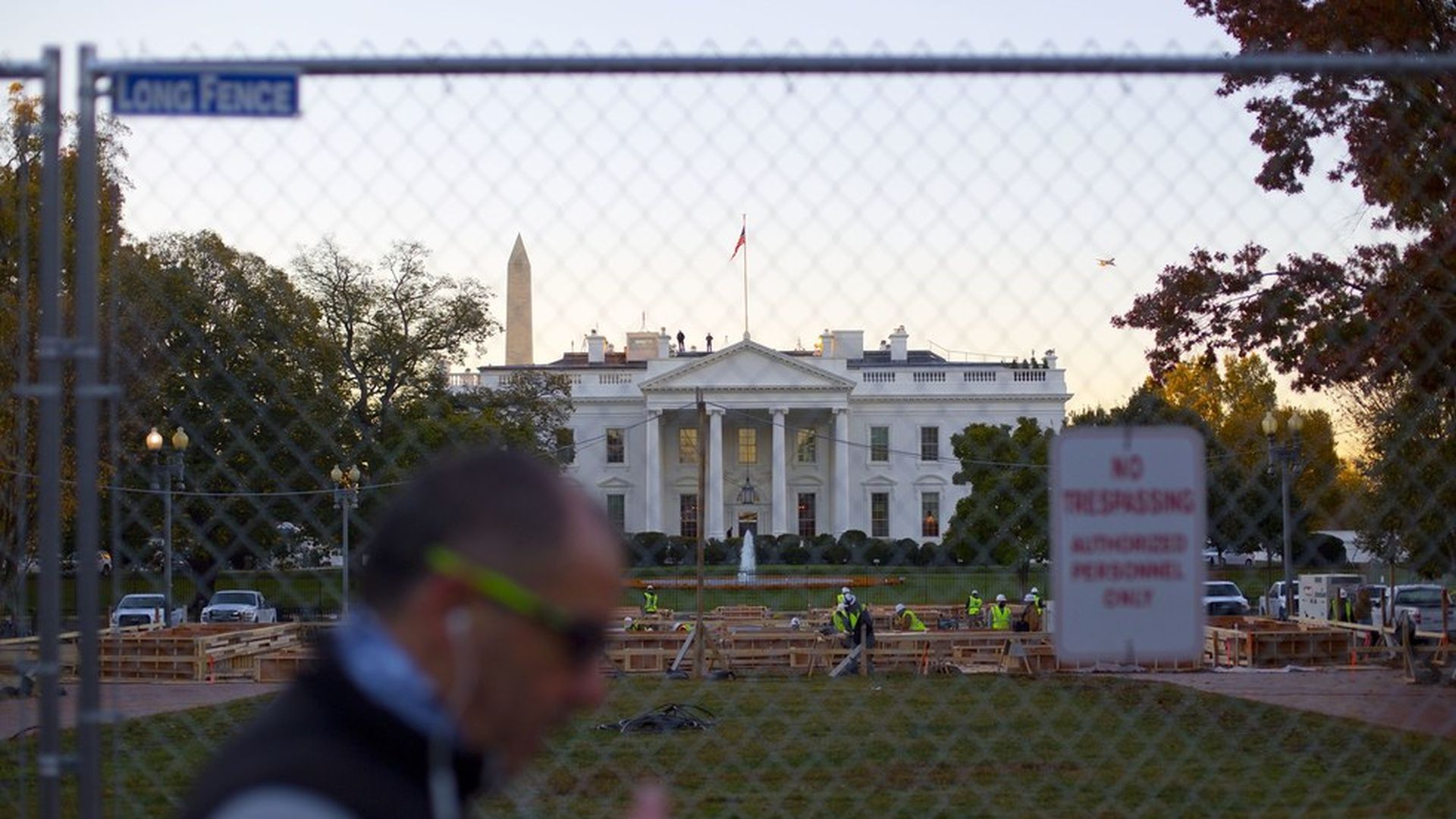 Before they meet President Trump, 24 of America's top manufacturing CEOs — representing companies that employ around 2 million workers — will team up with cabinet secretaries to come up with policy ideas that will be presented to the President later in the morning.
The goal: A set of workable ideas to meet Trump's campaign promise of creating new manufacturing jobs in America.
According to a planning document seen by Axios, the participants are:
Tax and trade team: Treasury Secretary Steve Mnuchin; top economic advisor Gary Cohn and his aides Jeremy Katz and Shahira Knight; top trade advisor Peter Navarro; Michael Dell, the CEO of Dell Technologies; Inge Thulin, CEO of 3M; Kenneth Frazier, CEO of pharmaceutical company Merck & Co.; Mark Fields, CEO of Ford; Alex Gorsky, CEO of Johnson & Johnson.
Regulatory reform team: Budget Director Mick Mulvaney; senior policy advisors Stephen Miller and Andrew Bremberg; Lockheed Martin CEO Marillyn Hewson; Whirlpool CEO Jeff Fettig; International Paper CEO Mark Sutton; Emerson Electric CEO David Farr; Harris Corp. CEO Bill Brown; and Campbell Soup CEO Denise Morrison.
Infrastructure team: Transportation Secretary Elaine Chao; Gary Cohn will float into this session as well; former Bush Administration official DJ Gribbin; Caterpillar CEO Doug Oberhelman; Corning CEO Wendell Weeks; Nucor Corp. CEO John Ferriola; US Steel CEO Mario Longhi; Veresen Inc. CEO Don Althoff; Archer Daniels Midland CEO Juan Luciano.
Workforce of the future: Ivanka Trump; nominee for Commerce Secretary Wilbur Ross; Small Business Administrator Linda McMahon; Dow Chemical CEO Andrew Liveris; United Technologies CEO Greg Hayes; LiveOps CEO Keith Leimbach; Altec CEO Lee Styslinger; General Dynamics CEO Phebe Novakovic; assistant to the President, Reed Cordish; Dana CEO James Kamsickas.
The genesis: Jared Kushner came up with the idea for the working sessions. Kushner, a top adviser to the President, has gotten a lot of press for his engagements with foreign leaders. But a less visible — and equally important — part of his job has been outreach to the private sector. He thinks government needs to find innovative ways to work closer with the private sector — a concept that appeals to Trump.
Ivanka Trump and the Vice President have also been involved in this private sector outreach and will participate in tomorrow's sessions.
Why this matters: It's normal for presidents to meet with business leaders, but it's rare to put CEOs to work in these kind of sessions with cabinet secretaries. If the concept works tomorrow, we hear it could be applied to other areas of White House policy.
Go deeper