The Weinstein Co. bailed out by Tom Barrack's Colony Capital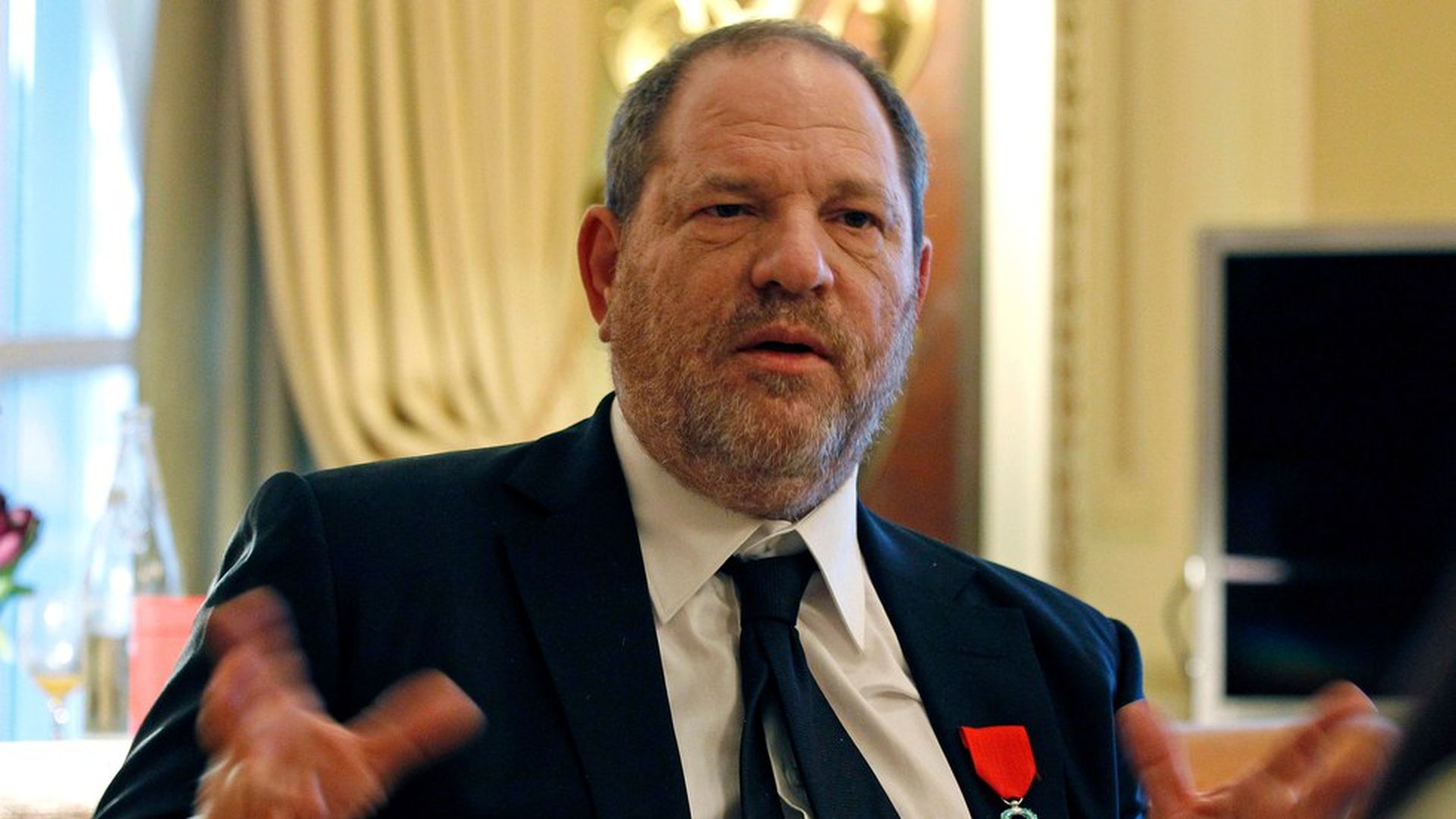 The Weinstein Company said today that it will receive a rescue investment from Colony Capital, a private investment firm led by Trump confidant Tom Barrack. Colony also has entered into exclusive negotiations to buy some or all of The Weinstein Company's assets.
Statement from Tom Barrack: "We will help return the Company to its rightful iconic position in the independent film and television industry."
Statement from TWC director Tarak Ben Ammar: "We believe that Colony's investment and sponsorship will help stabilize the Company's current operations, as well as provide comfort to our critical distribution, production and talent partners around the world."
Dollar details: None yet.
History: Colony Capital in 2010 bought Miramax, the studio founded by Harvey and Bob Weinstein before forming The Weinstein Company. While under Colony's ownership, Miramax and TWC would come to form a strategic partnership. Colony sold Miramax in early 2016.
In case you've been under a rock: The Weinstein Co. has been upended in the past two weeks by dozens of sexual assault and harassment allegations against co-founder and (now former) CEO Harvey Weinstein.
Barrack backgrounder: The Colony Capital CEO is a longtime friend of President Trump, and spoke on his behalf last summer at the Republican National Convention. But he also made political waves last week by telling the Washington Post: "In my opinion, he's better than this."
Go deeper