The Trump-Lavrov meeting had issues even before it started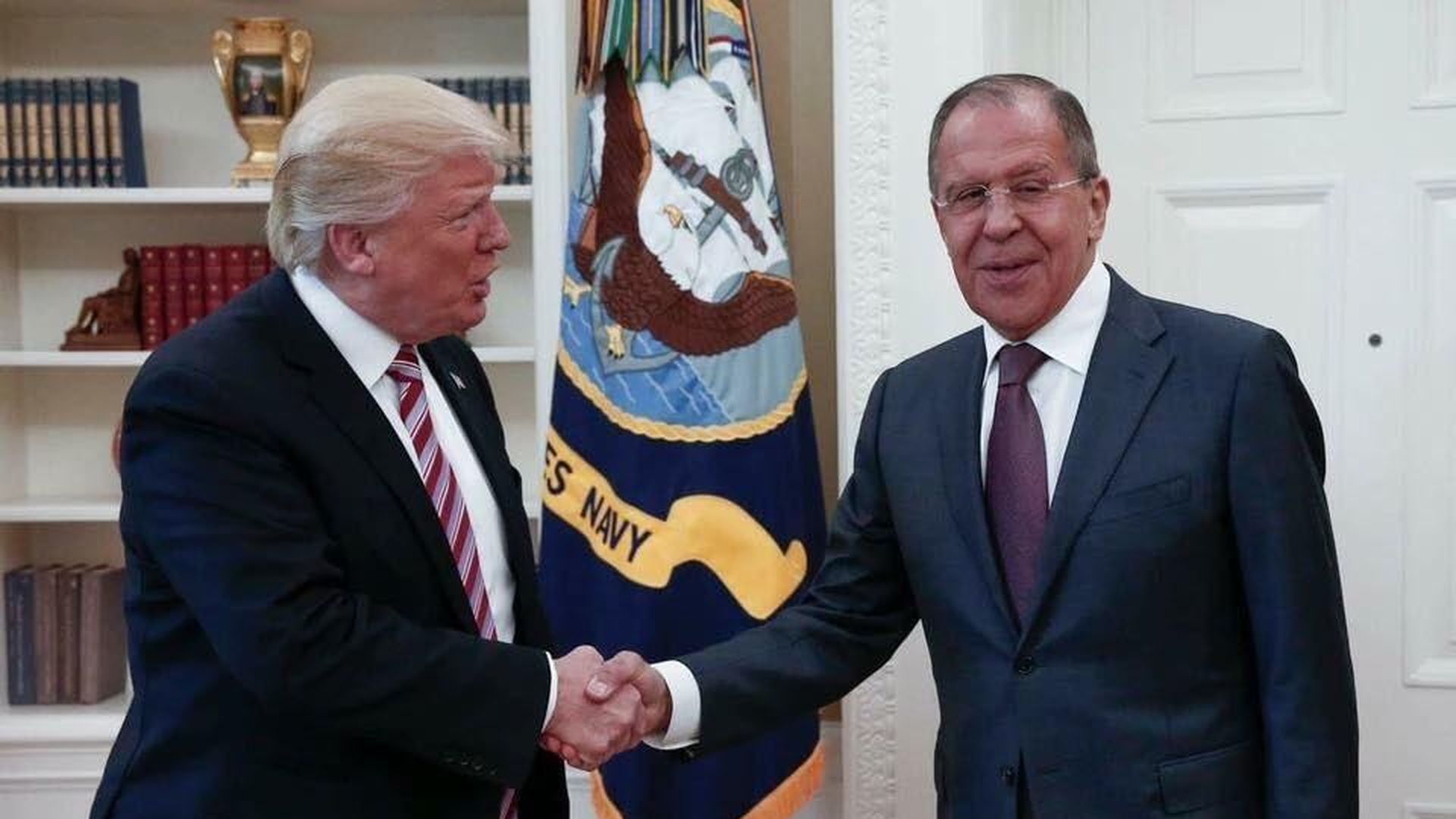 As details from the Trump-Lavrov meeting continue to emerge, the bizarre circumstances that led to their encounter are becoming clearer, too.
Putin left out Lavrov's whereabouts when asking Trump to meet with him.
When Trump agreed to meet with Lavrov, it was reportedly after Putin asked him to so they could discuss Syria.
But that's not all: Putin said Lavrov was already scheduled to meet with Rex Tillerson, so it'd be easy for him to pop over to the Oval Office.
Putin did not mention that Lavrov and Tillerson were scheduled to meet in Alaska, not D.C.
A Russian photographer was mistakenly welcomed into the meeting.
The White House was not told that the photographer with Lavrov was a photojournalist and not an official state photographer.
While Trump did not allow American journalists into the meeting, he unknowingly brought in a Russian cameraman.
Welcoming Lavrov into the Oval Office is symbolic of a shifting relationship with Russia.
Russia allegedly had been asking the Obama administration for a Lavrov meeting for years.
But such a meeting would incorrectly imply that the Russia-U.S. relationship was back to an amicable place.
Why it matters: The misleading circumstances that led to the Trump-Lavrov meeting (and the meeting itself) has sparked concerns about Trump's abilities to handle classified intelligence and to manage our relationship with Israel.
Go deeper