The subtle lobbying wins in Medicare's outpatient rule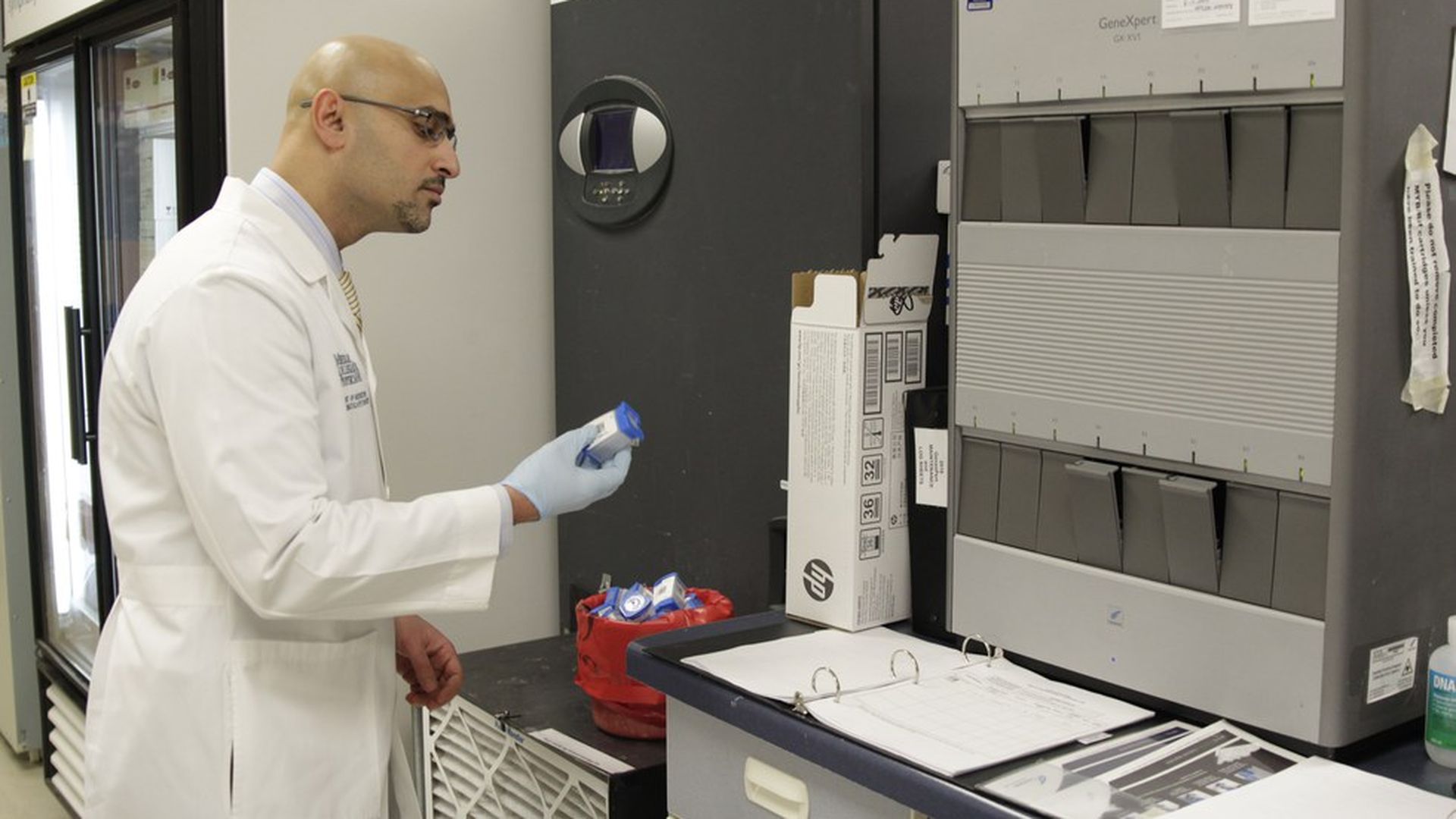 Several health care company executives and lobbyists who quietly met with federal government policymakers a couple months ago secured favorable policies in Medicare's latest payment rules. Clinical laboratories, outpatient heart labs and a bladder cancer drug each won particular measures.
Why it matters: Medicare's annual payment rules are buried in bureaucratic and complex language. But that's where a lot of policy action is, and companies spend a lot of time and money influencing the process, often to get higher Medicare payouts. The 2018 proposals are no different.
The outpatient rule and physician fee schedule are still proposals and can change before final drafts are released in a couple months. But the cases below outline how the health care industry met with top policy people who work in the Department of Health and Human Services and the Centers for Medicare and Medicaid Services months before the rule release — and ultimately got what they wanted.
The win for clinical labs
Who met with the feds: Lobbyists with lab testing companies Myriad Genetics and Veracyte, pharmaceutical company Boehringer Ingelheim, and lobbying firm Todd Strategy, federal meeting records show.
What they wanted: An open comment period on the "14-day" regulation, likely with the goal of adjusting or eliminating it, according to a lobbying presentation.
The "14-day" regulation stipulates that if lab tests are ordered within 14 days of a patient's discharge from a hospital, the hospital must bill Medicare for the tests. The lab then seeks payment from the hospital. Anything after 14 days, the lab can bill Medicare directly.
The companies argued in the presentation that the rule limits access to lab tests because hospitals may be reluctant to bill Medicare for labs after patients leave.
What they got: An open comment period, and a modification to the policy that would allow labs to bill Medicare directly for some tests.
The win for heart catheterization labs
Who met with the feds: Lobbyists with Fresenius Medical Care, a giant health care conglomerate that owns National Cardiovascular Partners, an outpatient heart lab company, according to federal meeting records.
What they wanted: A requirement for Medicare to pay for more heart procedures in an ambulatory surgery center or outpatient heart lab, per a lobbying presentation.
What they got: Citing the "continued shift of services from the inpatient setting to the outpatient setting," Medicare is willing to go along with their ask and opened up public debate to nail down specifics.
The win for Photocure
Who met with the feds: Ambaw Bellete, a top executive at Photocure, and lobbyists with King & Spaulding, meeting records show. Photocure makes Cysview, a drug solution that is used to help detect bladder cancer.
What they wanted: Either an exclusion of drugs from outpatient bundled payments, or higher pay for procedures that use Cysview, according to a lobbying presentation.
The presentation included a testimonial from a patient who said Cysview "SAVED MY LIFE" and an email from a hospital urology director who said Photocure wouldn't be used on bladder cancer patients "until the reimbursement issue is settled."
What they got: Medicare will not pay separately for Cysview, but the administration proposed new add-on billing codes that ultimately would pay more for procedures that use Cysview.
Go deeper