The rift between tech firms and activists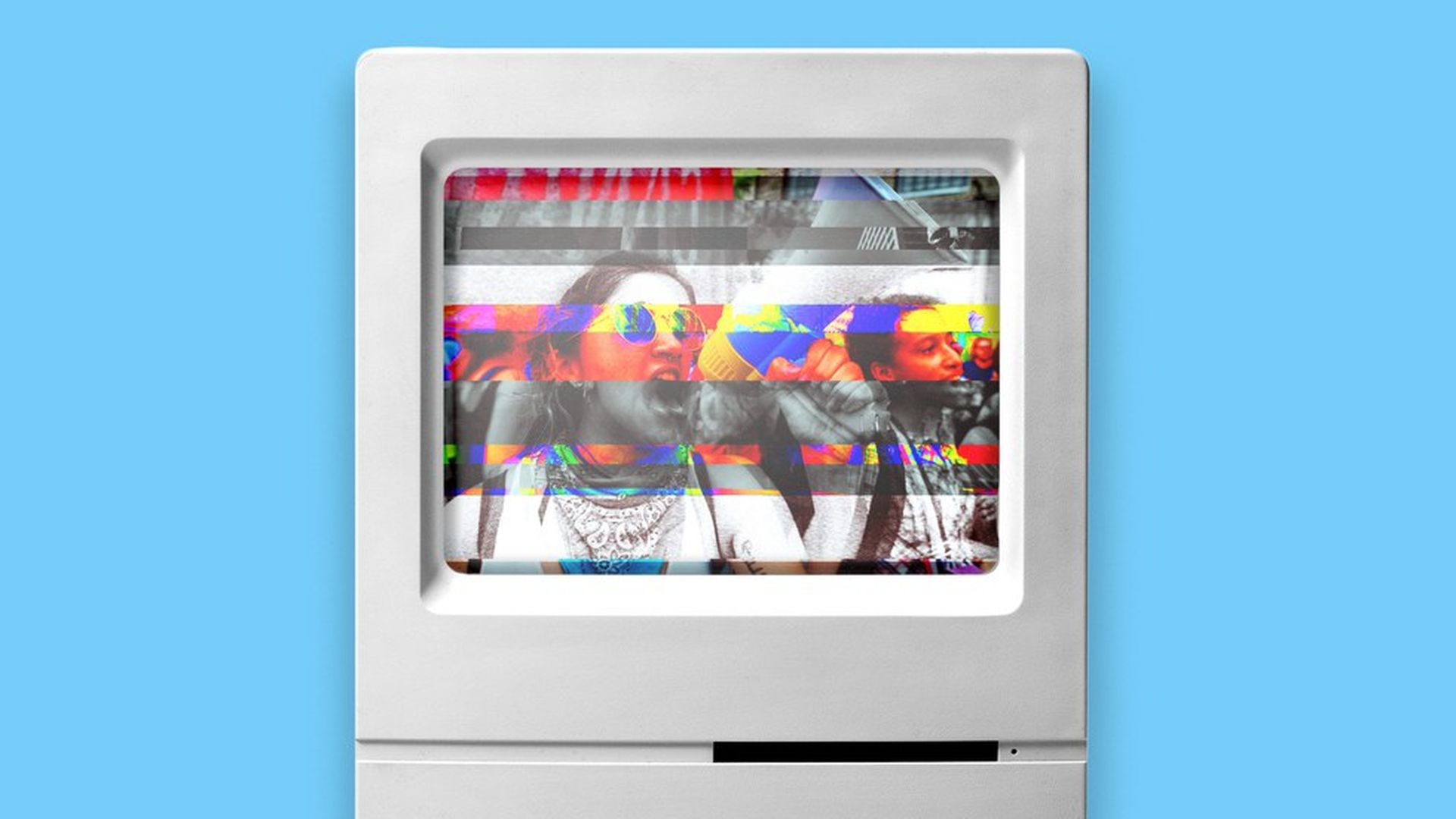 Big tech companies and their longtime allies on the grassroots left are at odds over how to deal with net neutrality — and the fight is getting nasty.
Why it matters: The long-time alliance between giant tech companies like Google, Facebook and Amazon and progressive advocates has been a powerful weapon in fights over copyright and surveillance reform. But the current squabbling makes it harder for the tech industry to get what it needs from Republicans and robs the activists of a united front as they fight an uphill battle to preserve the current rules.
The key difference: Big tech, while supportive of the net neutrality rules, has been far more open to a legislative compromise to finally end the net neutrality bickering. Many activists, though, are taking a harder line against any movement from the current utility-style regulations. That tension has been simmering for months and is boiling over at a crucial point in the lobbying battle.
Tech firms: Facebook and Reddit have both signaled they would be open to settling the net neutrality question through legislation, and the Internet Association has been supportive for longer — while maintaining support for the regulations already in place. "At Facebook, we strongly support those rules," wrote Mark Zuckerberg in a Facebook post last week. "We're also open to working with members of Congress and anyone else on laws to protect net neutrality."
The activists: The grassroots groups generally don't see themselves getting a fair shake from the current Republican-controlled Congress. Matt Wood, Policy Director for Free Press, noted they don't think legislation is necessary, as they believe the current rules are working just fine. As an industry source noted, the grassroots groups serve their own constituencies that want the strongest possible rules, so they don't have to follow the lead of large tech companies.
How it's playing out: Big tech companies — Netflix, Google and Facebook — distanced themselves from the organizers of the big net neutrality protest last week, linking not to the website set up by grassroots activists but one belonging to their trade group, the Internet Association. Staff of Republican leaders still warned the companies last week to temper their net neutrality activism.
Liberal group Fight for the Future reportedly planned to place net neutrality billboards in the districts of some of those lawmakers, including Rep. Steve Scalise, who is currently recovering from a gunshot wound. Internet Association CEO Michael Beckerman called the plan "despicable," although Fight For The Future said it never planned to target Scalise with an ad. Beckerman's words encapsulate the growing rift:
"[T]he tactics being used by Fight for the Future are not constructive. It is disingenuous for Fight for the Future to oppose working with Congress on legislation, while at the same time attacking members of Congress on this issue."
Go deeper: There are several factors driving the tension:
Large Silicon Valley companies know the reality of getting things done in Washington: you need friends on both sides of the aisle, and they're not going to expend all their political capital on this one. (Smaller startups remain a key group supporting activists.)
Public interest advocates are more attached to the legal framework of the FCC net neutrality rules (known as Title II) that doesn't stand a chance of being part of Republican legislation.
"The public interest community is more skeptical that you can preserve all the protections you want if you move away from the old legal framework," said Gene Kimmelman, who leads Public Knowledge, which doesn't oppose all legislation but doesn't like past proposals. "And then tech companies are probably looking for some version of net neutrality that preserves that principal regardless of whether it's called Title II or something else."
Advocates say their protests have been successful. Gigi Sohn, a leading pro-net neutrality voice, points out that last week's "day of action" generated 2 million comments to the FCC, 5 million emails and 124,000 calls to Congress in support of keeping the rules.
Go deeper