The rhetorical shift before Trump's first foreign trip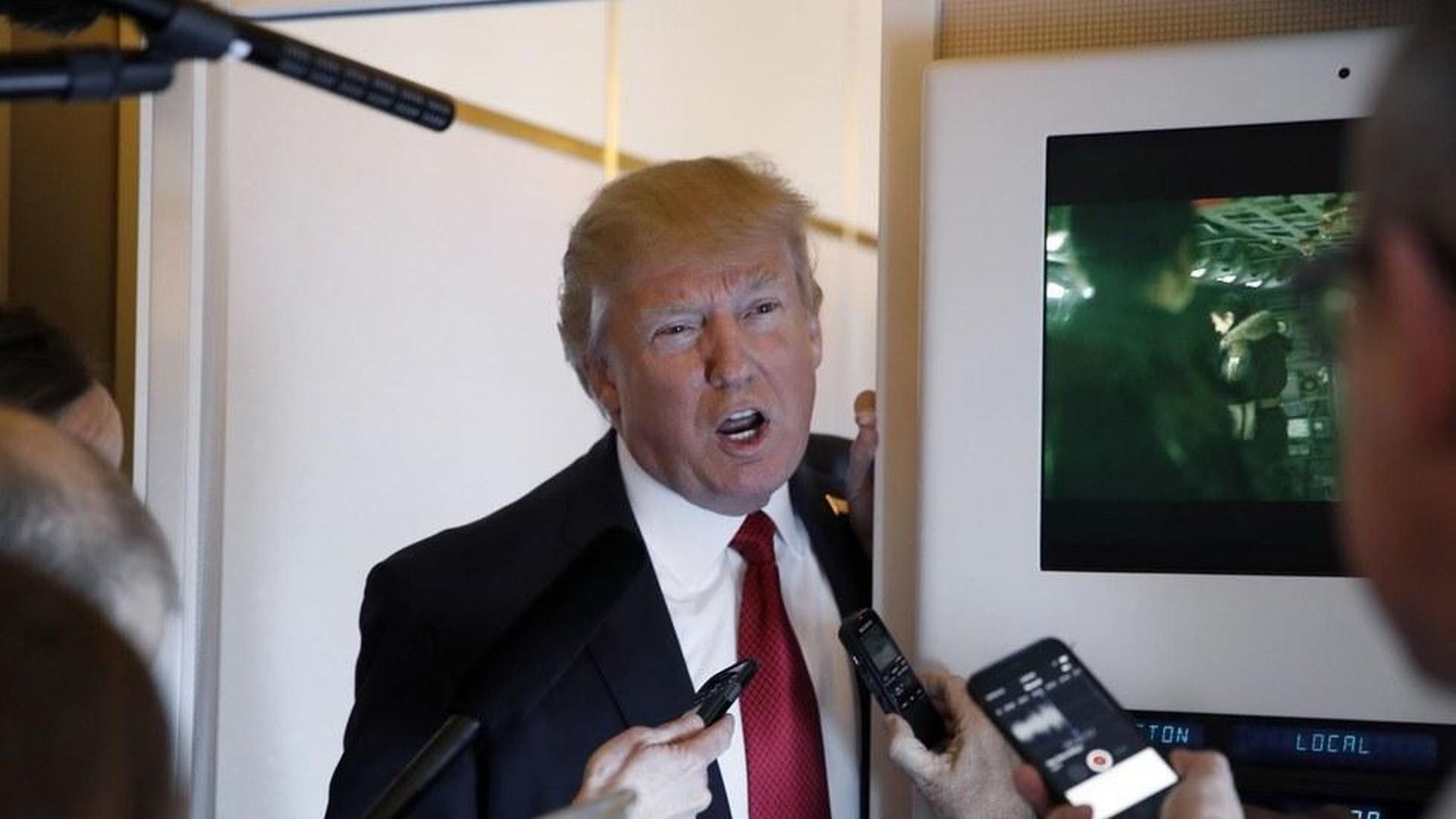 President Trump is preparing for his first foreign visits with a trip that starts in Saudi Arabia and includes stops in Jerusalem and the Vatican — to visit the Pope — before ending in Brussels.
Senior administration officials said they're working to build a framework in the Middle East to counter ISIS, counter Iran and provide a security blanket for America's allies in the region.
Big topics:
Israel/Palestine: The level of interest from the Saudis and Jordanians in the conflict "feels different to me" because they're "running out of time," said one official.
Syria: The administration is beginning to engage with Russia in a way it hasn't before to resolve the Syrian civil war.
Trump wants better "burden sharing": (translation: Arab allies to foot more of the bill for the war against radicalization in the region.)
A change in rhetoric: "Radical Islamic Terrorism" wasn't said at the briefing.
The key sentence, from a senior administration official: "We chose these three places because we really want to focus on how we can unite all the different countries and all the different religions in the fight against intolerance and radicalization."
Go deeper