The Rex situation is simple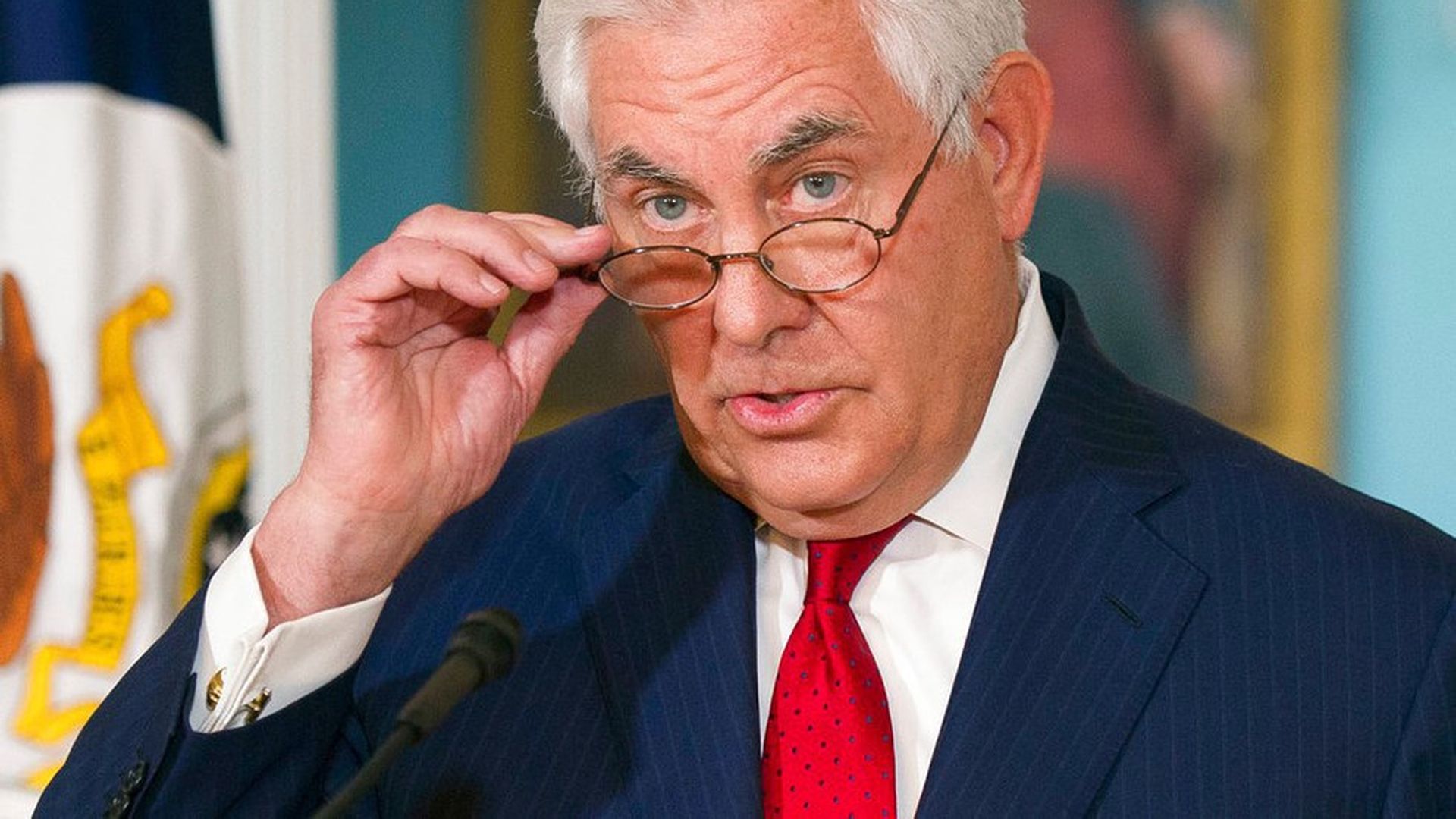 Secretary of State Rex Tillerson has been politically dead for months; the only question is when they're going to hold his funeral.
Sound smart: CIA Director Mike Pompeo — as we first telegraphed — is an obvious choice for Trump as a replacement because the two have a stronger relationship than the president has with just about anybody else.
Here's why Tillerson is on the way out:
Trump can't stand him and has contradicted him on many major policy issues — from North Korea, to Iran, to Qatar, to Saudi Arabia.
He has no allies in the White House, few if any in the State Department beyond his innermost circle and he's managed to alienate even his tiny number of supporters on Capitol Hill.
His natural constituency would've been Democrats and moderates who view him and General Mattis as restraints on the president, but he lost that crowd because of what he's done to the State Department — a bungled reorganization and a failure to appoint people to top jobs.
He never had favor among mainstream Republicans in foreign policy circles because he's got a history of ignoring the human rights agenda to get business done.
Most damning of all: When foreign leaders and diplomats hear Tillerson speak, they know he's not speaking for the president. They know this because Trump makes it abundantly clear, in public.
Go deeper