The Republican relationship with free trade is getting difficult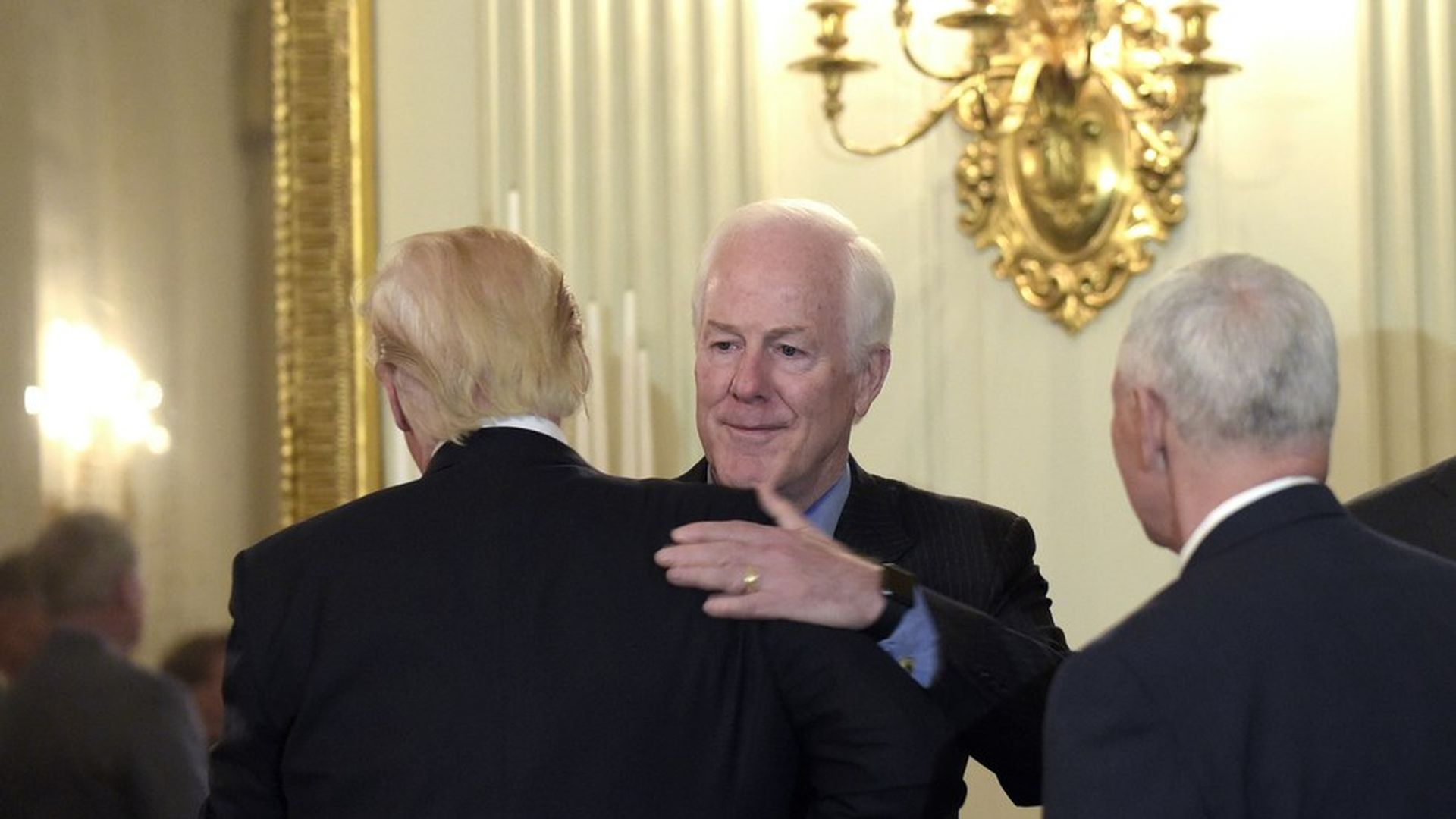 Before Trump, Republicans could be counted on to trumpet the benefits for free trade. These days, such Republicans are harder to find. You'll more likely encounter a House GOP member rebranding himself as a "populist nationalist" and trashing one trade deal or another.
A senior House Republican told us at his party's Philadelphia retreat that many of his colleagues are afraid of Trump using his megaphone against them if they reject his agenda. "That's real power," the member noted.
Senate Majority Whip John Cornyn is one of the few Republicans resisting full-blown Trumpism.
In response to Trump's trashing of the North American Free Trade Agreement (NAFTA), Cornyn tells CNN's Manu Raju:
"I don't see any benefit in trying to crawl back into our shell as a country. We can't do that economically. We're obviously next door to Mexico. As I frequently tell my friends in Mexico, I said we can't get a divorce, we need to figure out how to make this marriage work."
Why this matters: Republicans accepted long ago the death of the Trans-Pacific Partnership (TPP) — the key Asian trade deal. But we'll be watching closely to see whether they roll over on the rest of Trump's populist nationalist agenda. The most public resistance to protectionism will likely come from the Senate.
Go deeper