The Quicken Loans saga and the GOP's housing problem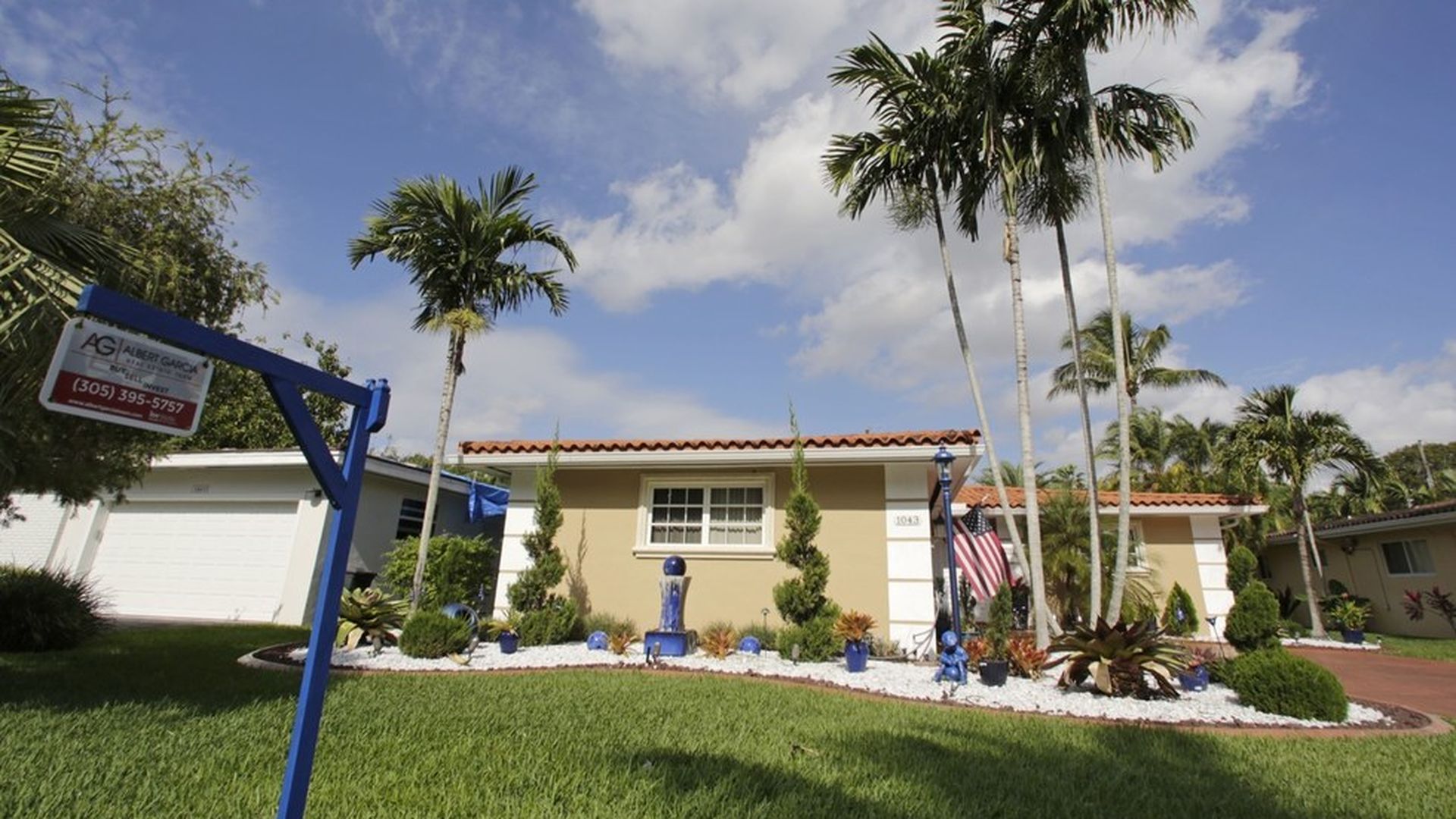 The New York Times calls Quicken Loans "the new mortgage machine," citing the firm's rank as the second-largest originator of mortgages, which issues $96 billion per year in new mortgage debt.
But the lender is making less flattering headlines too, like those that reference the Justice Department's allegation that the firm misrepresented customers' credit scores or real estate appraisals in order to qualify for Federal Housing Administration insurance.
Why it matters: The Quicken Loans story is that of the modern housing market. Zealous oversight from Justice and the FHFA have scared big banks from the market, opening the door for small companies to enter and take advantage of government programs like FHA-insured loans.
We're seeing the government become an increasingly entrenched player in the housing market—it owns or insures 3 out of every 5 mortgages in the country—and continues to be a major insurer of new loans. FHA loans have also soared in popularity, to capture more than 30% of new mortgages.
Republicans are between a rock and a hard place: The GOP's ideological instinct is to extricate government from industry where it can, as Donald Trump's recent decision to make FHA loans more expensive shows. But making mortgages more expensive for people will not necessarily be popular. Meanwhile, there have been several government efforts in recent years to lure back private capital into housing finance, and their results have been uneven at best.
Go deeper