The prosecutor Trumpworld fears and loathes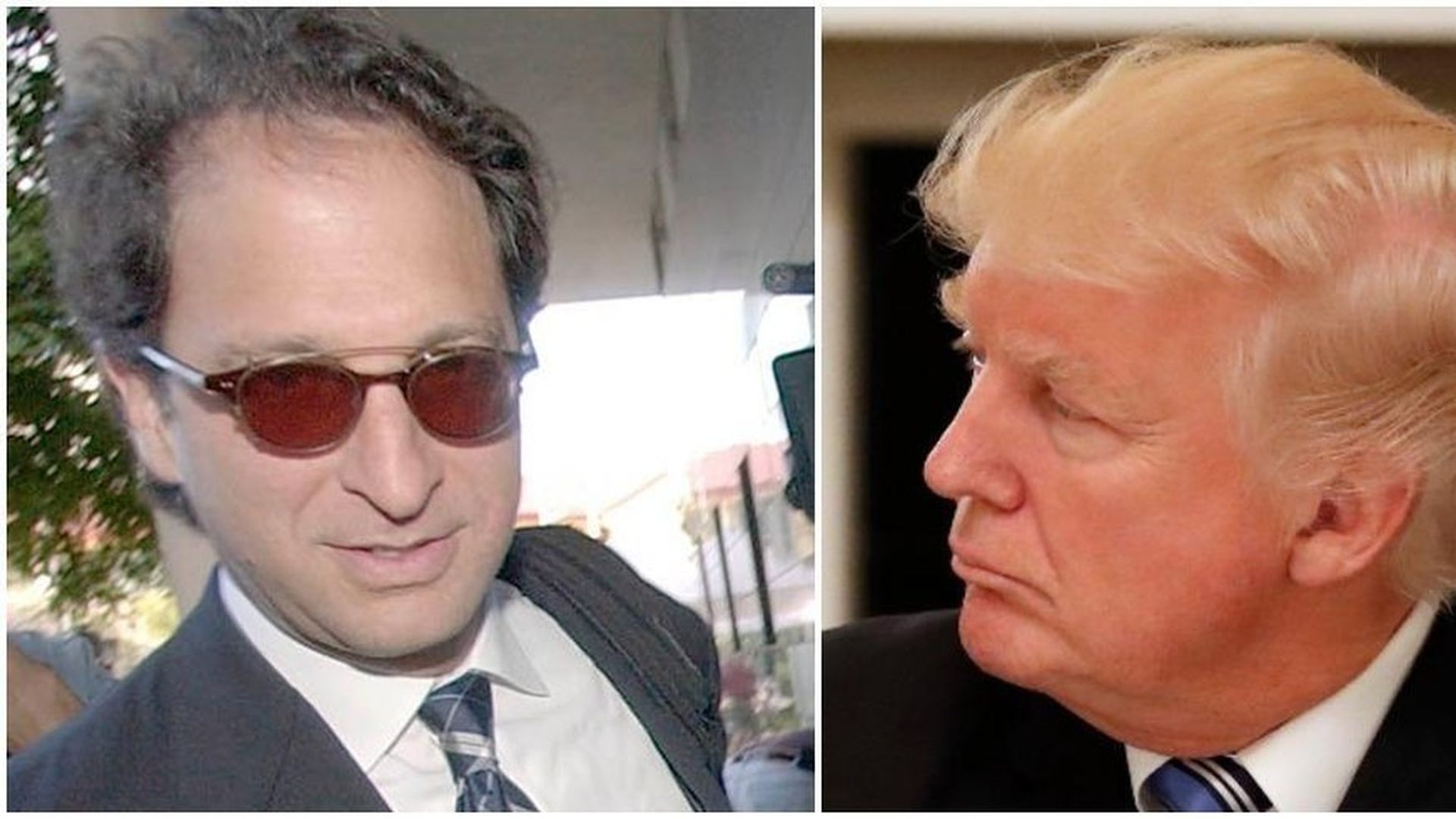 Reuters is out with an interesting piece on Andrew Weissmann, the veteran federal prosecutor who's now working on Bob Mueller's investigative team:
"Weissmann, who headed the U.S. Justice Department's criminal fraud section before joining Mueller's team last month, is best known for two assignments — the investigation of now-defunct energy company Enron and organized crime cases in Brooklyn, New York — that depended heavily on gaining witness cooperation."
Behind-the-scenes: Trumpworld has been worried about Weissmann since they first got wind that Mueller added him to his team. I started getting phone calls from Trump associates about two weeks ago suggesting I look into his background.
Per Reuters, Weissmann is known for his skill at "flipping" witnesses — persuading them through high-stakes pressure to turn on friends, colleagues and superiors.
Example 1: "Kathryn Ruemmler, who served as White House counsel under former President Barack Obama ... recalled that Weissmann had a hunch that former Enron treasurer Ben Glisan would be willing to talk despite already having pleaded guilty without agreeing to cooperate. So Weissmann had U.S. marshals bring Glisan before the grand jury from prison...Other prosecutors might have feared Glisan's testimony could contradict their theory of the case, Ruemmler said, but Weissmann's gamble paid off when the former executive became a key witness.
Example 2: "Before his work relating to Enron, Weissmann served as a federal prosecutor in the organized crime bureau in Brooklyn. In 1997, he and trial partner George Stamboulidis brought down one of the country's most powerful mob bosses, Vincent "the Chin" Gigante, with the help of turncoat witnesses.
The top concern: Weissmann had a history of donating to Democrats. Shortly after that conversation Kellyanne Conway tweeted a CNN story that reported Weissmann "gave $2,300 to Obama's first presidential campaign in 2008 and $2,000 to the Democratic National Committee in 2006, the same year Democrats won control of Congress."
More insight into Trumpworld suspicions: A source close to the White House raised another aspect of Weissmann's past. "He is a very troubling guy," he said. "The New York Observer went after Weissmann...As you may remember that is a paper that Jared owned...so is Weissmann going to have it out for this guy [Jared] and is this payback?"
To be clear: none of these concerns have been voiced to me by Jared Kushner or anyone who works for him.
Go deeper