The people calling on Conyers to resign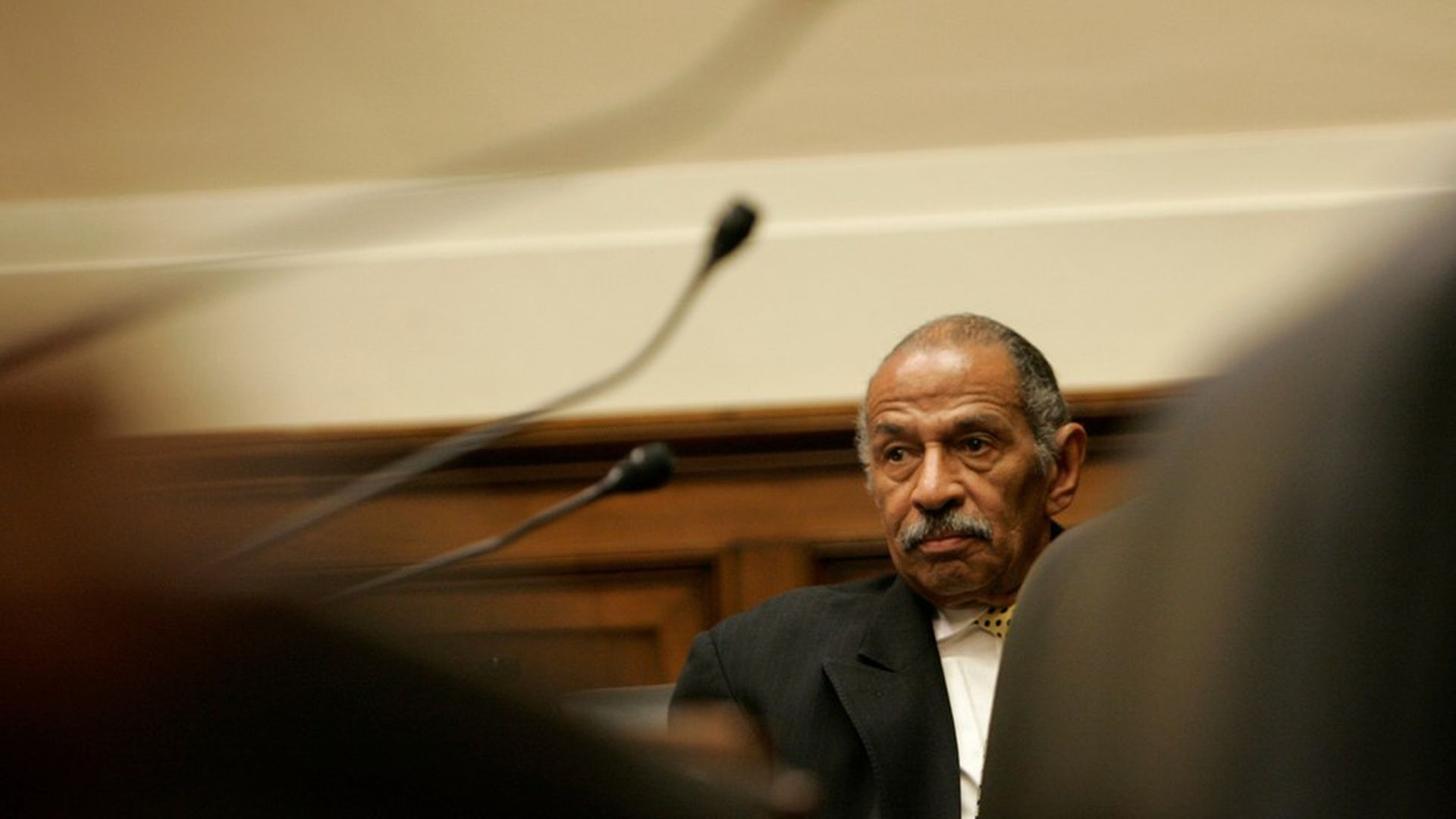 House leadership joined a growing number of members today in calling for Rep. John Conyers to resign after mounting sexual harassment allegations.
Why it matters: Conyers' lawyer Arnold Reed said that Conyers "is not going to be pressured by Nancy Pelosi or anyone else to step down."
Speaker of the House Paul Ryan said: "Yes, I think he should resign. He should resign immediately."
Rep. Nancy Pelosi, House Minority Leader said: "I pray for Congressman Conyers and his family and wish them well. However, Congressman Conyers should resign."
Rep. James Clyburn, the House's highest-ranking African American member: "I told Conyers several days ago that I thought it was in his best interest that he do the same for his constituents that he did for his colleagues here," noting that Conyers had resigned his position as head of the House Judiciary Committee.
Rep. Joe Crowley, chairman of the House Democratic Caucus, told Politico: "In my opinion I think it's time for John [Conyers] to resign."
Rep. Ben Ray Lujan, chair of the Democratic Congressional Campaign Committee: "I believe it is time for Congressman Conyers to resign."
Rep. Tim Ryan tweeted: "I agree with Pelosi. Conyers should resign. And for that matter, Franken should resign too. These are credible allegations, and I believe these women. Congress should set the example for all industries and be a safe place for women to work."
Rep. Pramila Jayapal tweeted: "It is not easy for me to reach this conclusion because, as a civil rights activist, I have looked up to Representative Conyers for decades. I believe these women, I see the pattern and there is only one conclusion – Rep. Conyers must resign."
Rep. Kathleen Rice tweeted her full statement: "Rep. John Conyers should resign. I've reviewed the allegations against him, and they're as credible as they are repulsive."
Rep. Mark Takano said in a statement: "Through decades of public service, Congressman John Conyers has shaped some of the most important legislation of our time. But no legacy excuses the disturbing allegations that have come to light over the last week....I believe Mr. Conyers should resign."
Go deeper