The noise that American diplomats heard in Havana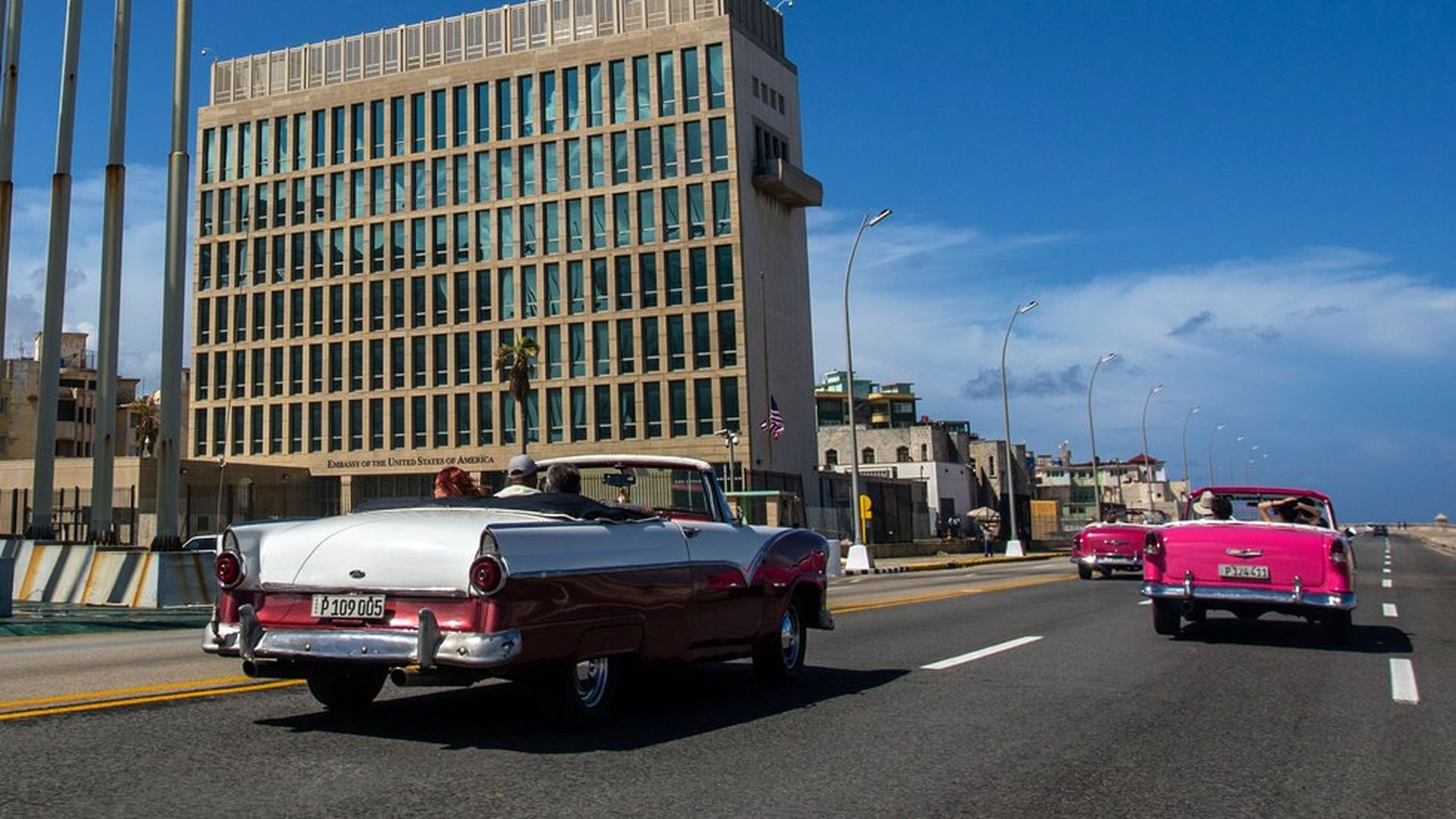 The AP has obtained a recording of the mysterious sound that employees at the U.S. Embassy in Cuba have heard. A series of unexplained attacks have harmed Americans at the embassy, though not all heard the sound before becoming ill, and very little is known about what exactly is going on. The U.S. has accused Cuba of failing to provide adequate protection. Per AP:
"It sounds sort of like a mass of crickets. But not quite. A high-pitched whine, but from what? It seems to undulate, even writhe. Listen closely: Some hear multiple, distinct tones colliding in a nails-on-the-chalkboard effect."
Go deeper