The legal mess over the ACA subsidies is only getting worse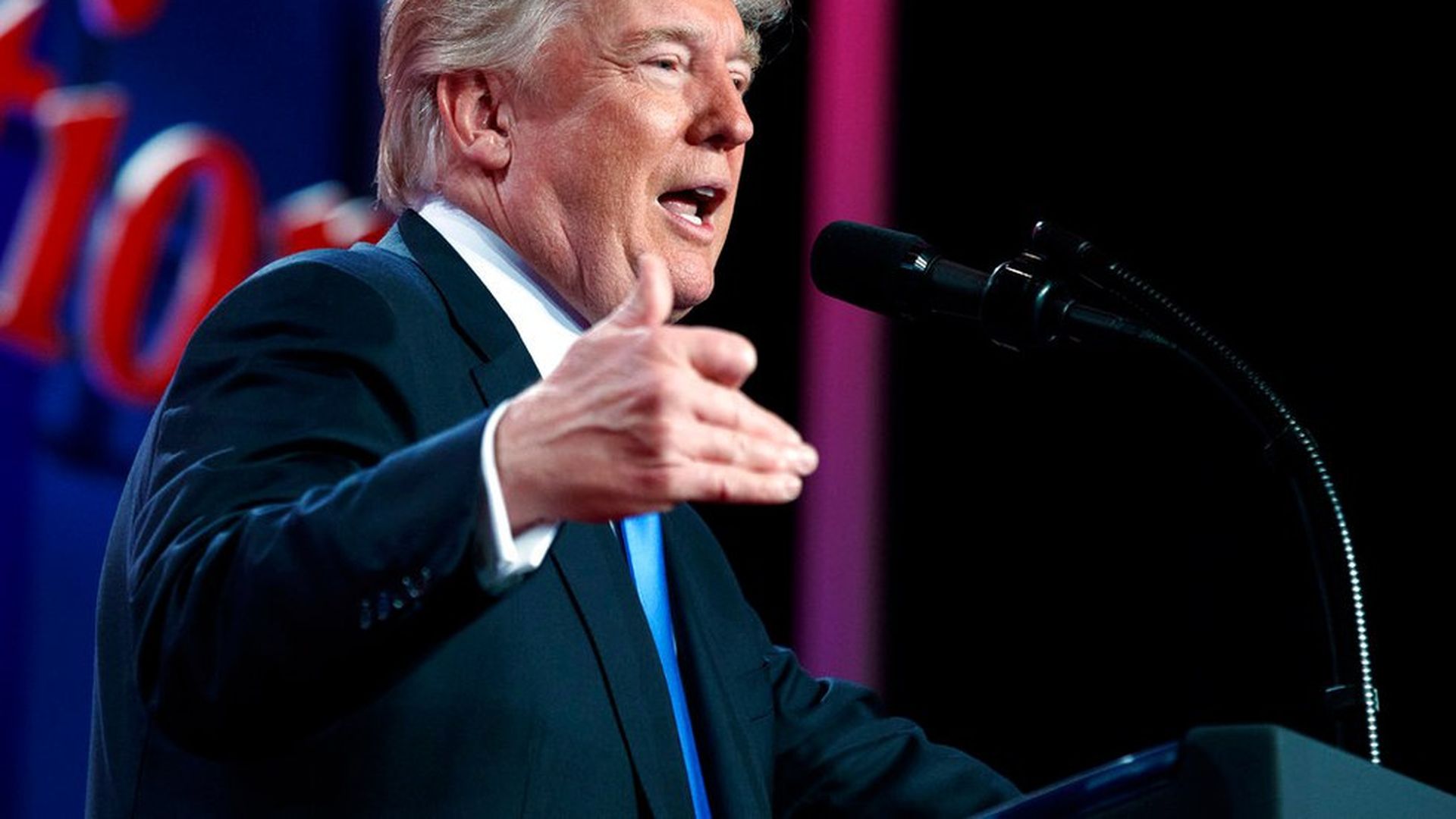 President Trump's decision to stop paying a critical Affordable Care Act subsidy could usher in a fresh round of legal challenges, even if it helps resolve one especially sticky lawsuit between the Trump administration and House Republicans.
Why now? The White House says it's cutting off these subsidy payments because of a federal court ruling that said the payments were unconstitutional — a ruling Trump and many of his allies had largely ignored until yesterday. And by suddenly getting on board with that ruling, Trump could be inviting a new set of legal challenges designed to keep the subsidies flowing.
The background:
The White House said yesterday that it would stop making payments for the ACA's cost-sharing subsidies, known as "CSR payments." It cited a federal district court ruling that said it's unconstitutional for the president to make those payments if Congress hasn't appropriated the money for them.
That is indeed what Judge Rosemary Collyer ruled last spring, in a lawsuit House Republicans filed against the Obama administration.
That ruling has been on the books for more than a year, but Trump has been making the payments — doing exactly what President Obama did, and what the court found illegal —for the first seven months of his presidency.
Why the about-face, on the same day Trump unveiled an executive order also designed to chip away at the ACA?
"This Administration inherited litigation over the legality of CSR payments," Health and Human Services spokeswoman Caitlin Oakley said. "Following a careful legal analysis, the current Attorney General issued a legal opinion regarding CSR payments that is consistent with the federal court decision."
What comes next: If Congress doesn't step in to guarantee funding for the program, the administration could find itself back in court quickly.
These subsidies go straight to insurance companies, who then are required to lower the out-of-pocket costs for certain customers. Insurers are still on the hook to provide those cost reductions. And the ACA says the Department of Health and Human Services "shall" pay them for that service.
Insurers would likely argue in court that they're being forced to cover the costs of a program they can't get out of, while the administration withholds money the law directs it to pay out.
A group of Democratic attorneys general has already been allowed to get involved in the suit between Trump and House Republicans and could try to keep the appeals process alive. Some have also said they're willing to file fresh lawsuits over Trump's announcement.
Go deeper