The key points from Megyn Kelly's Alex Jones interview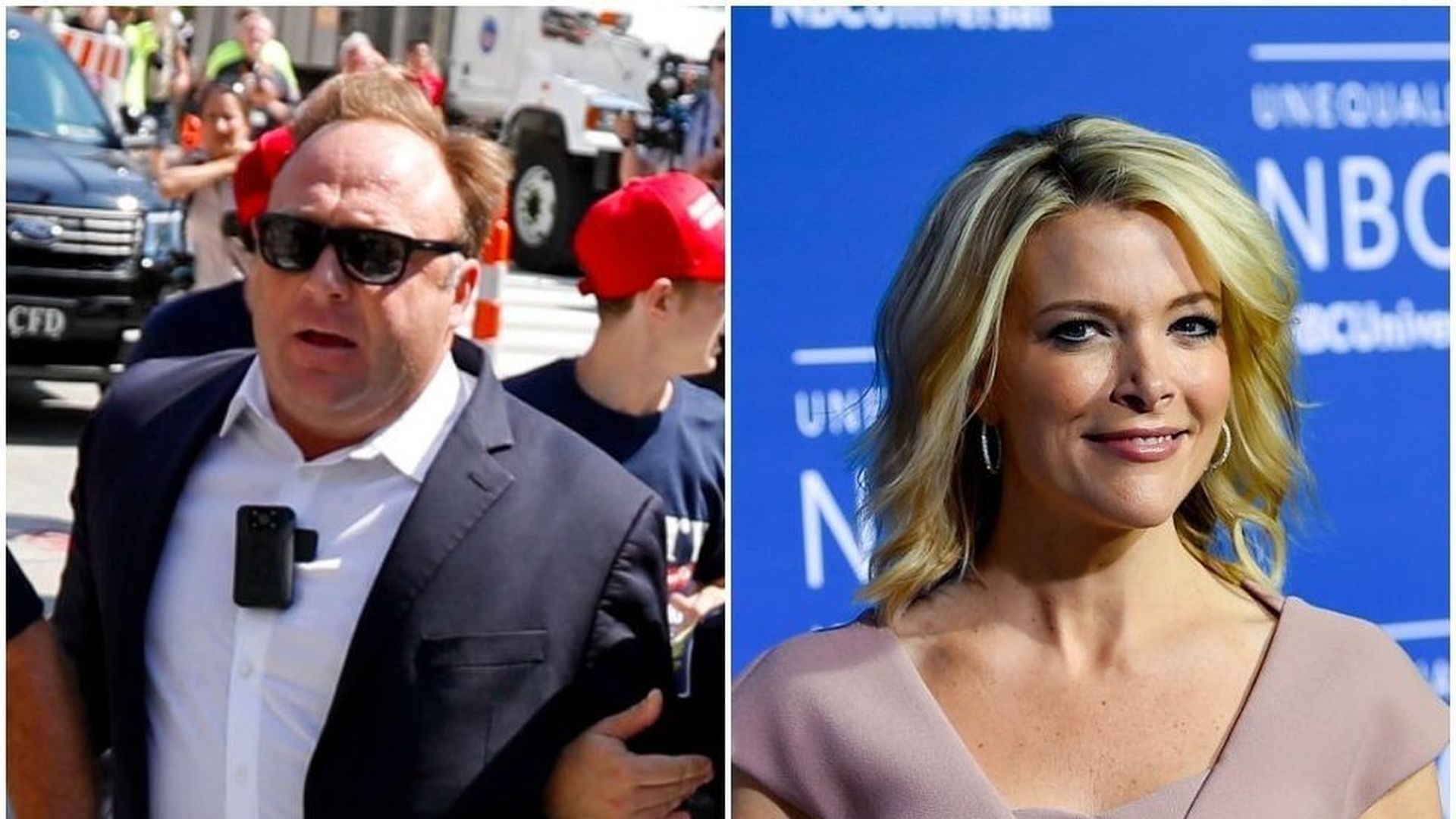 Despite backlash and controversy, right-wing personality and Infowars founder, Alex Jones, was interviewed on last night's Sunday Night with Megyn Kelly. Here's what you missed:
Kelly pushed Jones on his controversial response to the Manchester attack, which Jones defended arguing that the media clipped his response, and that he wasn't aware of who the victims were when he said it.
Jones wouldn't say how many times the President has called him, but called their relationship "friendly."
"I was going into devil's advocate," Jones in regards to his Sandy Hook conspiracy theory, and he continued to stand behind his statements.
Kelly addressed the real life implications from Infowars promoting fake stories from the Pizzagate scandal to the death threats parents of Sandy book victims have received.
Watch the full interview, here.
Go deeper