The individual market will thrive in the long run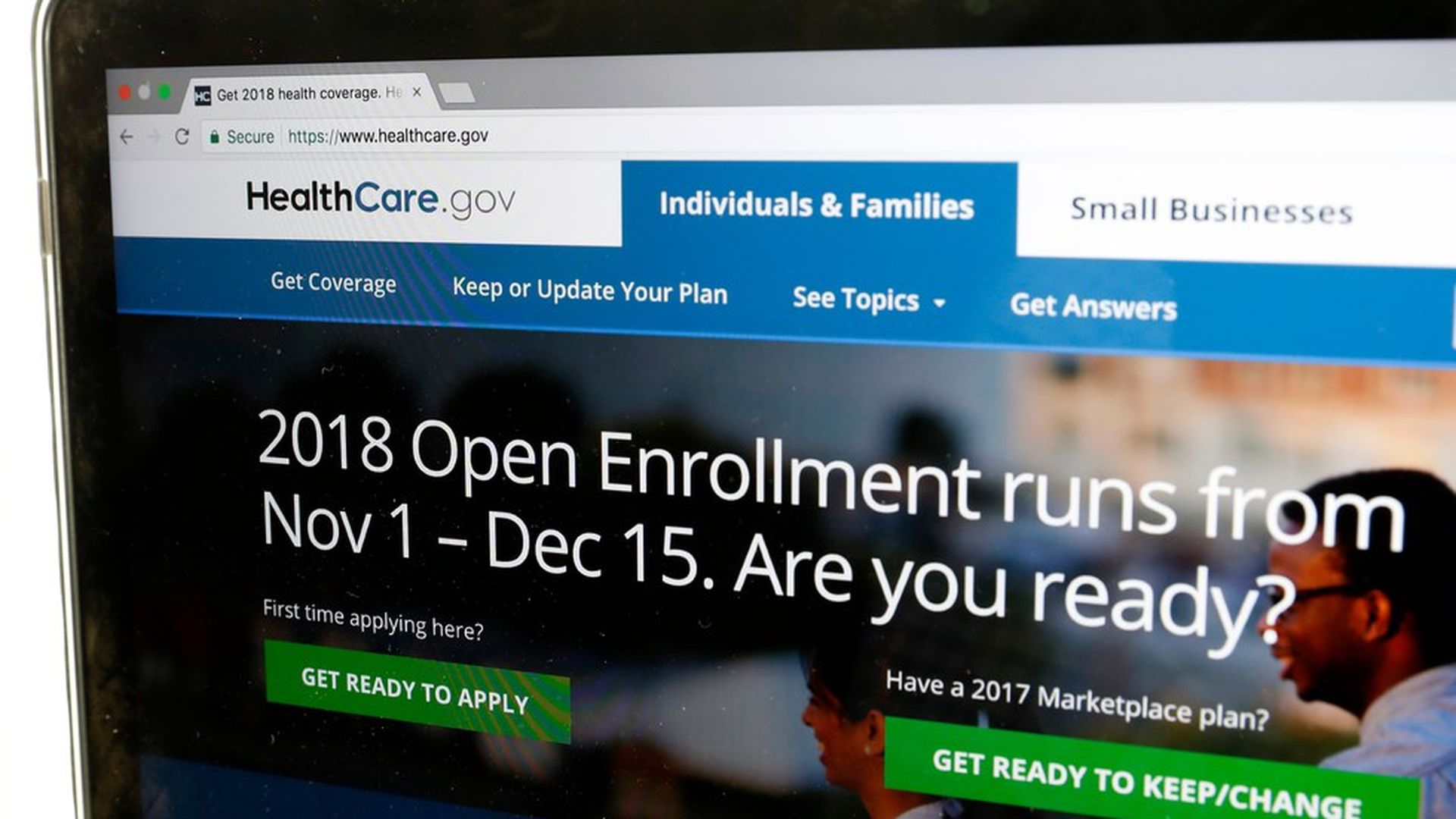 Not since the first year of the Affordable Care Act has there been so much uncertainty at the start of an open enrollment period. How many Americans will sign up for health coverage? As experts weigh the uncertain impact of the Trump administration's last-minute policy moves, estimates from the Congressional Budget Office and Urban Institute range from nearly one million fewer Americans with coverage to at least 600,000 more.
As co-founders of Oscar Health, an insurance startup that will be signing up Americans for individual plans across six states this year, we anticipate the Trump administration's actions will simultaneously aid and undermine enrollment, thanks to the mixed impact of its political and policy changes.
The bottom line: It will be hard — after four years where tens of millions of Americans have gained access to health insurance — for the administration to erase the virtues of an individual market where consumers choose their health plan and no one is discriminated against based on health status. In fact, we project that Oscar will enroll significantly higher membership across our six states this year.
Here's why we believe the administration's actions will both help and hurt enrollment:
Plans will be more affordable for millions of Americans due to the seesaw impact of cuts to cost-sharing reduction subsidies, which will actually increase subsidies for many low-income consumers. And for the first time, the IRS will be aggressively enforcing the individual mandate.
On the other hand, the administration's cuts to outreach and sporadic lip service to repealing the ACA do nothing to stanch growing confusion among shoppers.
The biggest threat to a strong open enrollment period is consumer confusion. That's why our outreach this year, themed "Get Covered," is so focused on educating Americans on the importance of health insurance. We were the first to launch our open enrollment ads six weeks ago. And when HealthCare.gov is down for maintenance every Sunday, Oscar will be up — consumers in our states will be able to get subsidized coverage on our website.
The big picture: Our optimism about the individual market, both this year and beyond, stems from our conviction that the near-term regulatory turbulence will pass and that the individual market will thrive in the long run.
That's because health care costs are spiraling out of control across the board, even for Americans who get coverage through their jobs. This year, premium contributions for workers increased by 8.2%, while the employer's share increased hardly at all: 1.4%.
But Americans see the full sticker price of care in the individual market alone. To ensure that consumers who are paying out of their own pockets can still afford coverage, it's actually the insurers and providers in the individual market who are working hardest to control costs.
The details: Indeed, we are seeing signs that sustainable strategies to keep health care costs down for all Americans are being accelerated and proven out in the individual market.
Our health care system, for example, must move away from expensive emergency room visits and embrace virtual care. Prices to treat many of the same exact conditions in emergency rooms — where half of all care is delivered in the U.S. — can be orders of magnitude higher than telemedicine. In the first year of the ACA, Oscar introduced the first health insurance plan in the country with free, 24/7 access to telemedicine — and today, one in four Oscar members use it.
The individual market has also accelerated the shift away from big hospital networks in health insurance plans that drive prices up for all Americans. Narrow networks — which most ACA plans have — can result in lower premiums for consumers without impacting their quality of care.
The true innovation unlocked by the smaller networks, however, is one of integration by design. By making the insurer and hospital more dependent on each other, we can finally begin to remove the friction between your doctor and insurer to result in better, more coordinated care. For example, more than one third of all first-time doctor visits for our members are routed through our Oscar app and Concierge teams, to doctors that we partner with.
Hospitals are now looking to become your insurance company, too. Indeed, the Cleveland Clinic, a world-renowned hospital, is offering its own jointly-run plan with Oscar next year — in the individual market.
What's next: There is no doubt that the individual market under the ACA has stumbled out of the gate, and is in need of some fixes. But America has seen rocky private insurance markets recover before.
Between 1998 and 2002, the number of private Medicare+Choice plans — what are now known as Medicare Advantage plans — was cut in half, to less than 150. After a legislative fix in 2003, the market recovered and matured, and seniors this year will have over 3,000 Medicare Advantage plans to choose from.
We're confident the same can and will happen with the individual market.
Go deeper