The goods buried within Medicare's hospital rule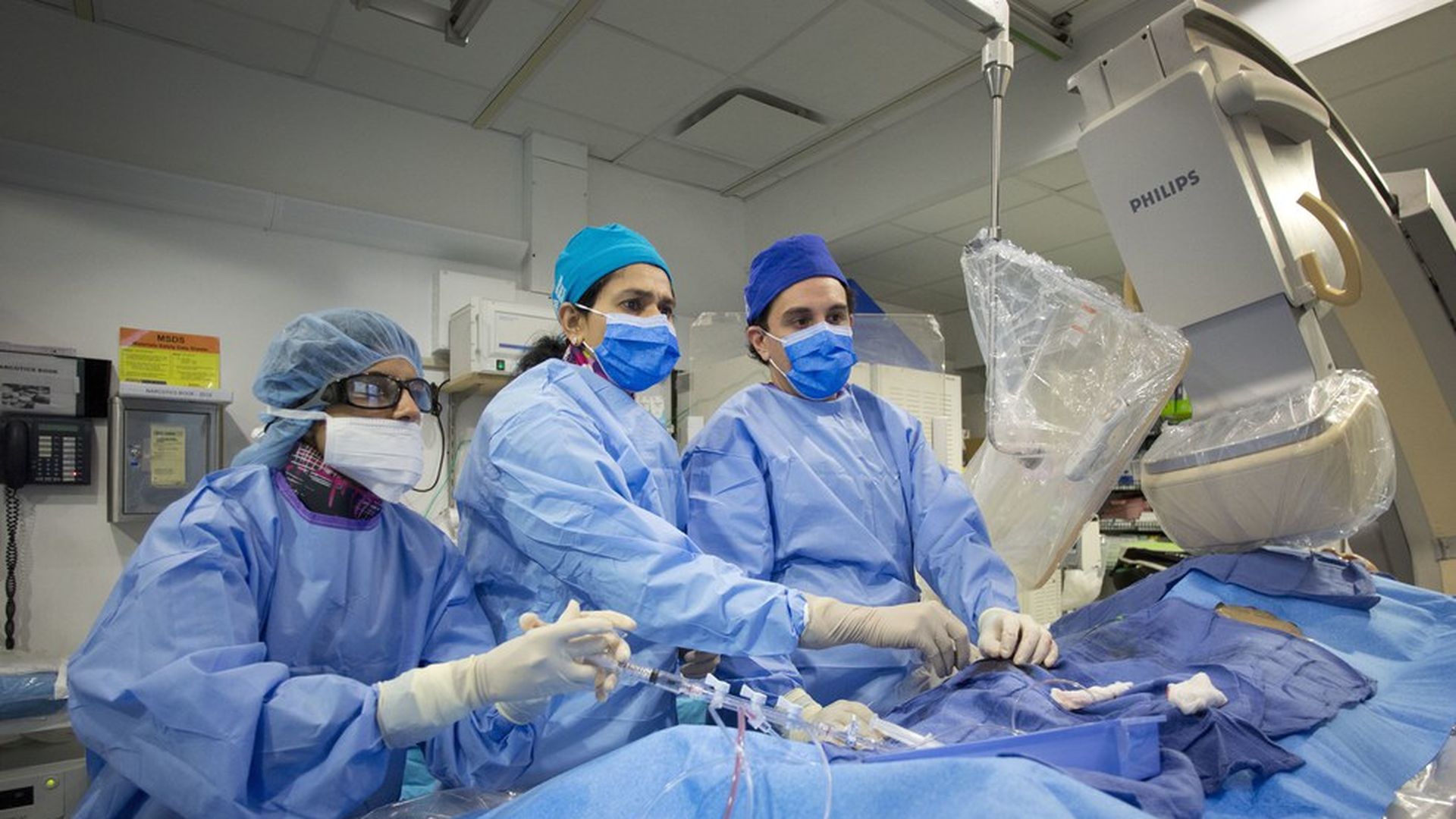 Medicare's final 2018 hospital payment rule set in stone a spate of policies — ranging from a withdrawn proposal that would have required accrediting bodies to make confidential hospital inspections public to a new (and unpopular) system for calculating hospitals' uncompensated care.
But a handful of other payment policy changes also will go into effect next year, pleasing the various companies and industries that lobbied the Centers for Medicare and Medicaid Services.
Smaller payment cut for heart devices: Medicare proposed updating its payment system based on new medical coding data, and payments for the "other heart assist system implant" reimbursement code would have been slashed by almost 35%. The cut would have especially affected Abiomed, a company that makes heart devices.
Hospitals using that code and Abiomed's heart device are currently paid about $96,000 per treatment, and it would have been reduced to about $63,000. Abiomed lobbied Medicare officials in July to blunt the cut. Medicare agreed, and now the payment will reduced by a lower 19% rate for 2018.
Here are other nuggets embedded within Medicare's final inpatient rule, the first under Department of Health and Human Services secretary (and orthopedic surgeon) Tom Price:
Big Ankle: Medicare officially will pay more for total ankle replacements. This will benefit ankle surgeons and medical device companies that make ankle implants.
More on heart devices: Medicare approved add-on payments for two heart valve devices — one made by Edwards Lifesciences and the other by LivaNova. Each hospital case that uses the devices will get an additional $6,100, which could incentivize hospitals to use those devices.
J&J drug: Hospitals that use Johnson & Johnson's new IV drug, Stelara, for patients with Crohn's disease will receive an add-on payment of $2,400 per case.
Merck drug: Hospitals that use Merck's new anti-infective drug, Zinplava, for patients with an infection called Clostridium difficile will get an additional $1,900 per case.
Newspaper notices: Ambulatory surgery centers and clinics will no longer have to put a notice in a print newspaper if they get terminated from the Medicare program, but will still have to alert the public through websites or other media.
Go deeper