The fight over Trump's foreign policy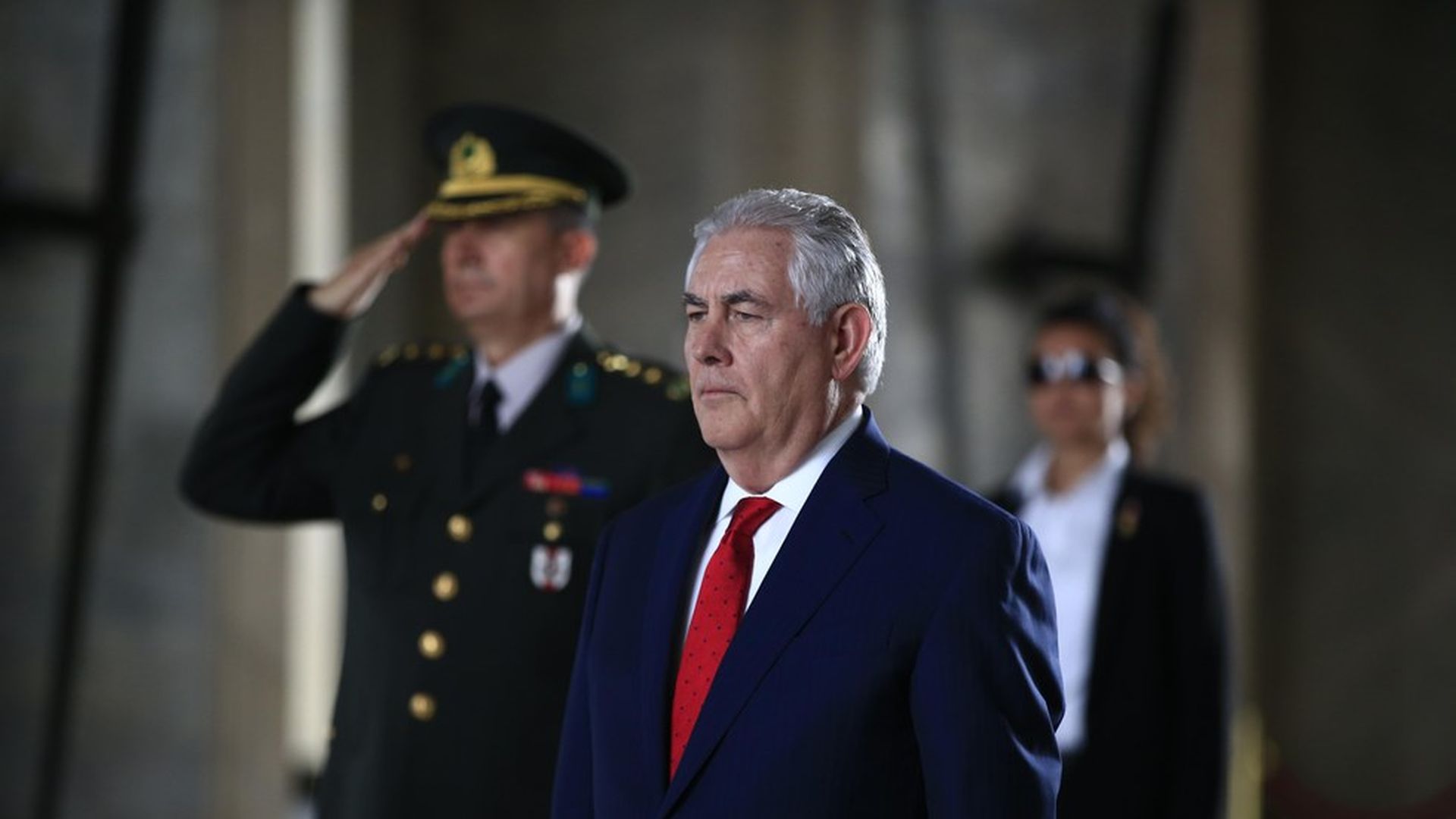 Nikki Haley and Rex Tillerson may need to talk. The Trump administration's two most prominent foreign-policy figures went on the Sunday shows to sell the President's Syria strikes — and made two opposite arguments. Haley, the UN ambassador, pushed for regime change in Syria, while Secretary of State Tillerson argued that could make things worse. The president hasn't publicly commented on the regime change question since the strikes.
Why this matters: The interventionist forces in the Trump administration won the first skirmish — Bannon argued against the Syrian strikes, and lost — but don't expect the America Firsters to back down easy. The fact that their divisions are so public suggests they aren't talking to each other. Which is unusual.
Haley told Jake Tapper on CNN's "State of the Union": "Regime change is something that we think is going to happen because all of the parties are going to see that Assad is not the leader that needs to be taking place for Syria ... There's not any sort of option where a political solution is going to happen with Assad at the head of the regime."
Tillerson, meanwhile, told George Stephanopoulos on ABC's "This Week": "When you undertake a violent regime change in Libya, and the situation in Libya continues to be very chaotic and I would argue that the life of the Libyan people has — is not all that well off today, so I think we have to learn the lessons of the past and learn the lessons of what went wrong in Libya when you choose that pathway of regime change."
Go deeper