The FDA wants a powerful opioid pulled off the market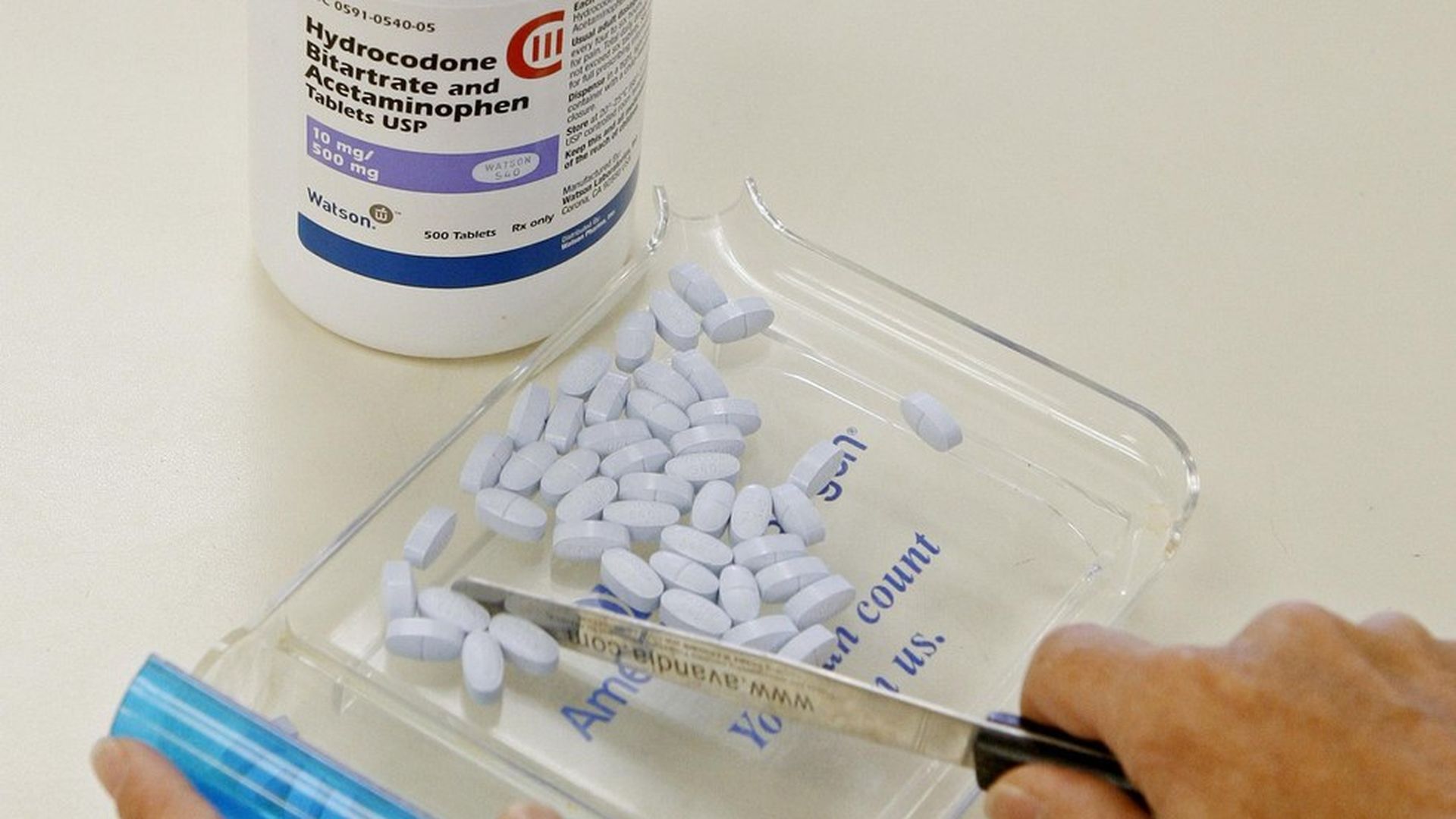 The Food and Drug Administration has significantly escalated its response to the opioid epidemic, saying it wants one particularly powerful drug — called Opana — pulled from the market entirely. The FDA asked Endo Pharmaceuticals on Thursday to withdraw the drug on its own, and said it would revoke the drug's approval if the company doesn't comply.
Opana was linked to a large HIV outbreak last year in a small Indiana town, after users began injecting Opana intravenously. The FDA said it's concerned that the drug's benefits no longer outweigh its risks, "not only for its intended patient population but also in regard to its potential for misuse and abuse."
Why it matters: This is a big step in the opioid crisis. It's the first time the FDA has sought to completely pull an actively marketed opioid off of pharmacies' shelves — and a sign that the new FDA Commissioner, Scott Gottlieb, is willing to treat drug companies as part of the problem.
Go deeper