The darkest day of Trump's presidency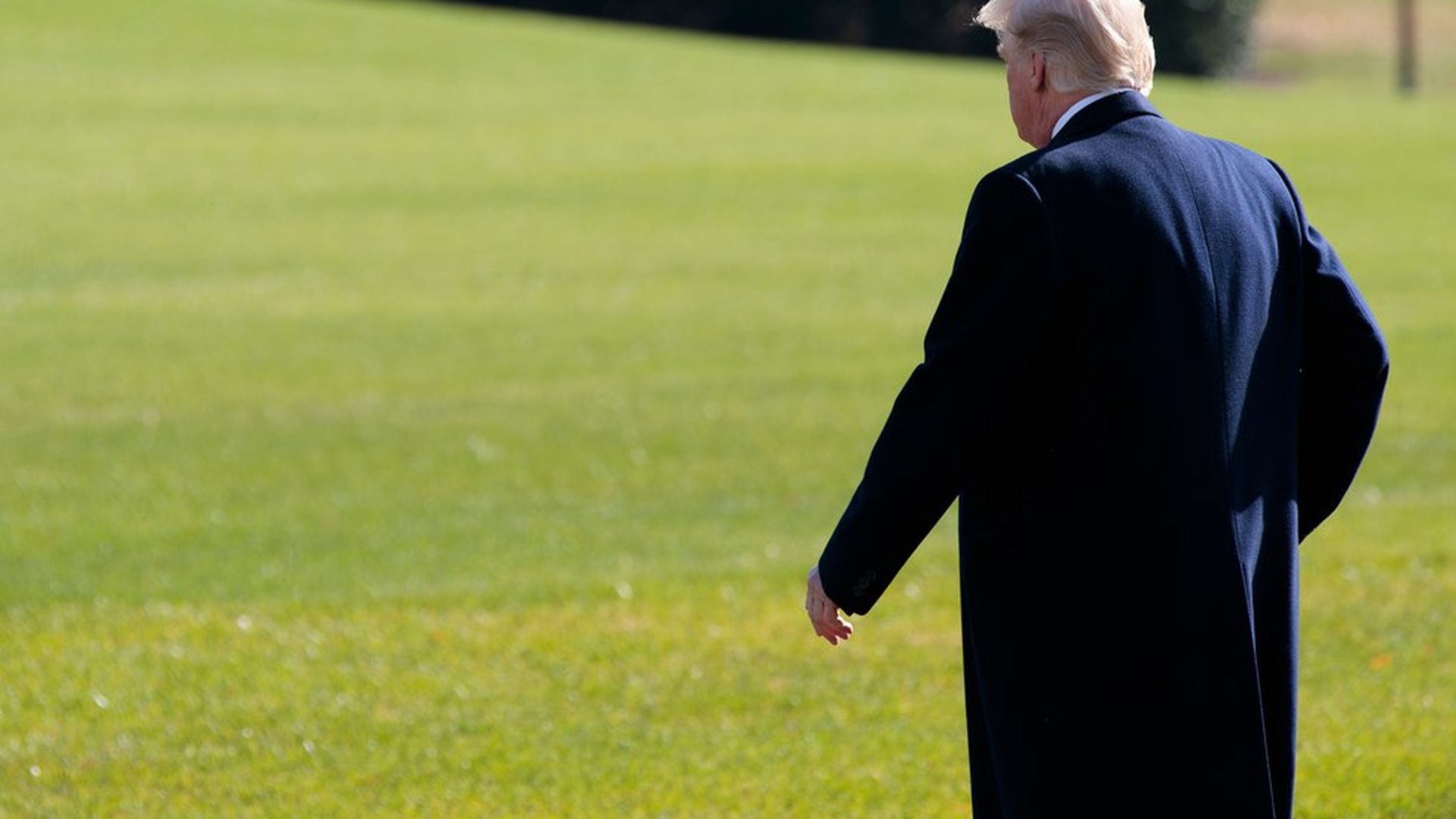 President Trump crossed new lines this morning:
Incited violence against Muslims without reason or regret by retweeting unverified anti-Muslim videos.Insinuated Joe Scarborough was involved in the death of a former intern.Insinuated TV heads and critics should be investigated for unknown reasons.
The most incendiary of Trump's tweets were his retweeting of anti-Muslim videos of questionable origin. A senior White House official expressed shock and dismay at the tweets — which purport to show videos of a "Muslim migrant" beating up a Dutch boy on crutches and a Muslim destroying a statue of Virgin Mary. They are perhaps his most indefensible tweets as president; and have the obvious potential to incite violence against Muslims living in America.
You know you've crossed a line when you give the Infowars editor pause.
And Piers Morgan:
Some open questions:
How does Trump's national security team feel about this, given their Middle East strategy rests on the cooperation of Muslim-majority countries like Saudi Arabia? Chief of Staff John Kelly likes to say he ignores Trump's tweets, but when you have the British Prime Minister releasing a highly unusual statement condemning Trump, it's impossible to ignore them. They are now directly affecting foreign policy and can't be dismissed as fluff.What reaction can we expect from the moderate / liberal wing of the administration — White House officials like Gary Cohn, who condemned Trump's response to Charlottesville?Be smart: Many Arab and Muslim countries will continue to work with the U.S. because it's in their interests. But these tweets make it harder, not easier.
Go deeper