The contenders for next GOP FCC commissioner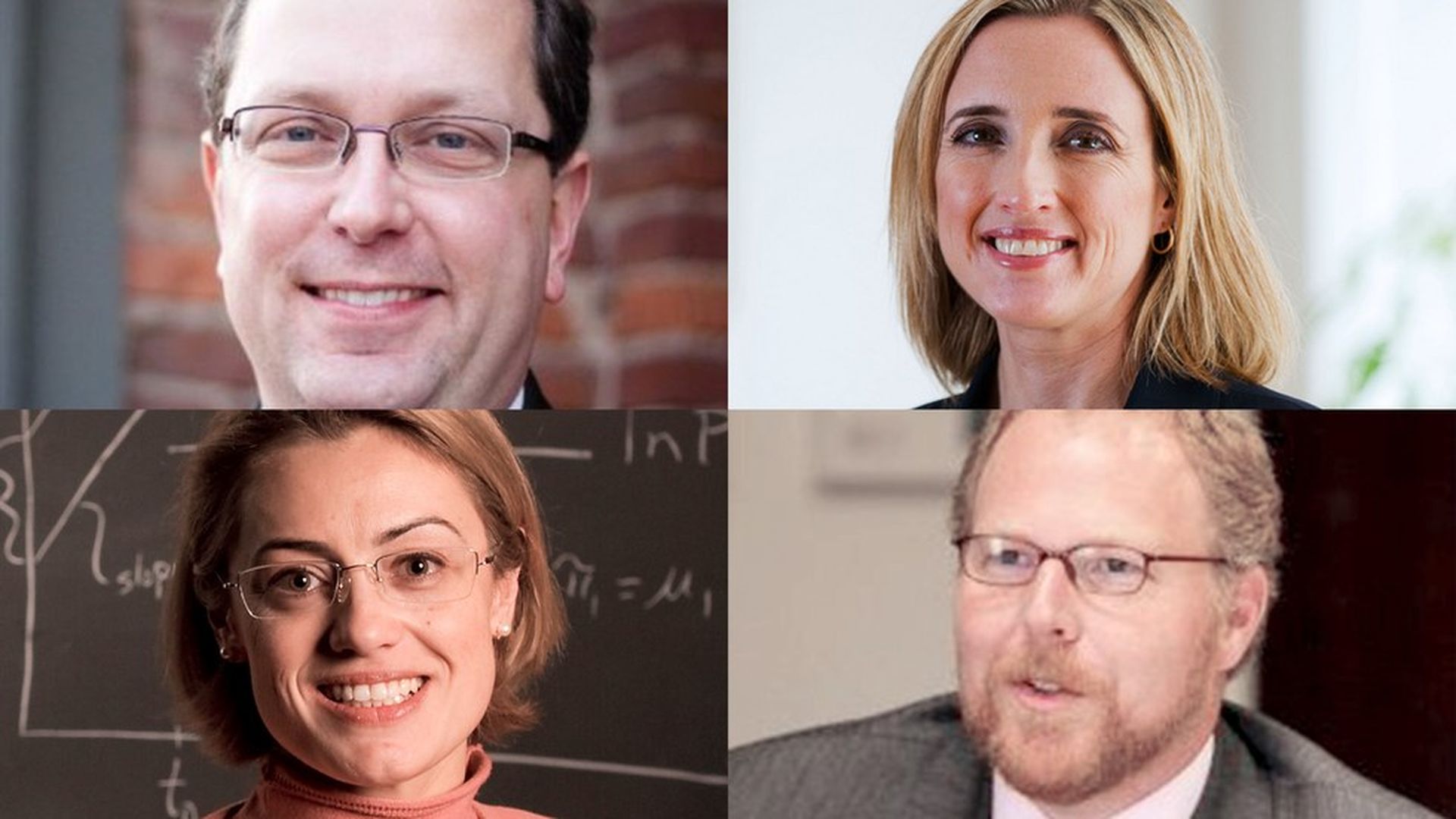 Tech isn't top of mind in Washington right now: Congress is consumed by the Obamacare fight, the major antitrust job at the Justice Department sits empty, and the FTC doesn't yet have a permanent chair.
For now, that means most of the action is at the FCC, which has already moved quickly under new Republican Chairman Ajit Pai to roll back Obama-era policies. And who Trump nominates for the third Republican seat is the current hot parlor game in D.C. telecom circles. Here's a look at the contenders for the job, according to people familiar with discussions. (The White House declined to comment.)
1. American Enterprise Institute scholar Roslyn Layton served on Trump's FCC transition team.
Layton was opposed to many of the signature rules adopted under former Chairman Tom Wheeler, including net neutrality, broadband privacy and opening up the set-top box market.
2. Ben Moncrief is a lobbyist for C Spire, a wireless company based in Mississippi.
Moncrief would potentially be good news for smaller companies like C Spire and could be a tough break for the big dogs like AT&T and Verizon. That makes him a tough sell for some Republicans who are close to the large telcos.
3. Michelle Connolly served as a the agency's top economist under its last Republican chairman, Kevin Martin. Her tenure overlapped with Pai's time as a staffer in the general counsel's office.
It's pretty clear why big telcos would approve of Connolly: She referred to the FCC's net neutrality rules as "net neutering," per a Breitbart report at the time, and is listed as a policy fellow for the American Conservative Union's foundation. She would also be the first economist to be on the dais since Harold Furchtgott-Roth during the Clinton administration.
4. Indiana State Sen. Brandt Hershman is seen as an ally of Vice President Mike Pence and has been considered a leading candidate for some time, though some sources say he may not longer be the frontrunner.
Hershman's biggest resume line when it comes to tech policy is that he was instrumental in the passage of a bill deregulating the telecom sector in Indiana. He also supported AT&T while the FCC was reviewing its purchase of DirecTV.
The bottom line: No matter who Trump picks, it won't change the commission's deregulatory trajectory that puts it on a collision course with Silicon Valley — particularly when it comes to net neutrality rules.
Go deeper