The Confederate-era statue issue is just beginning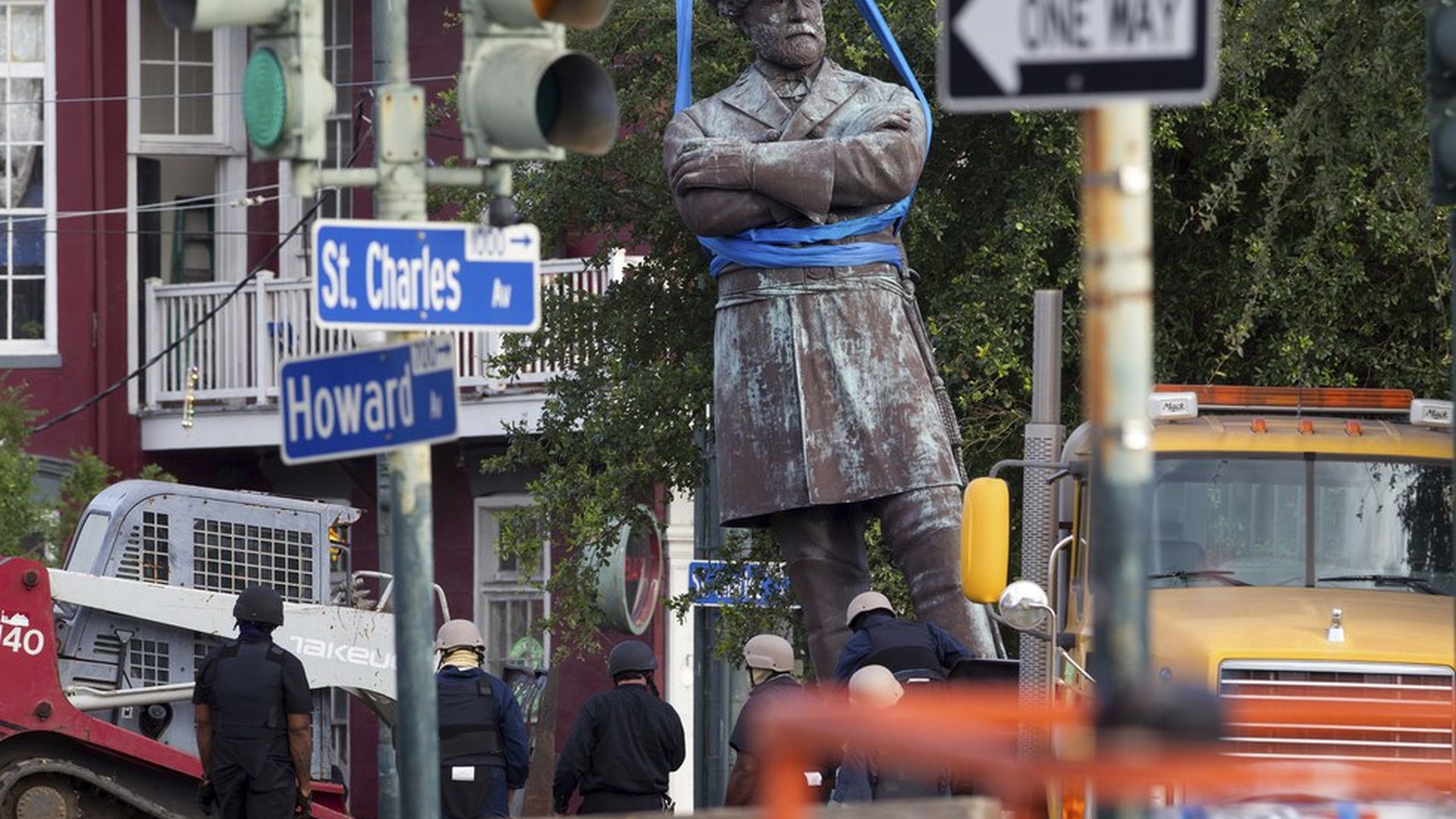 Charlottesville, Virginia, was the home this weekend to a "Unite the Right" white nationalist rally that ended with one progressive protester killed, and two state police officers dead from a helicopter crash. The purpose of the rally was to oppose the removal of a statue of Confederate general Robert E. Lee.
But Charlottesville is not the only city with Confederate-era statues. One was ripped down Monday night in Durham, North Carolina, and other cities are debating or facing active calls to remove their Confederate memorials and statues.
Other cities with the potential to be the next Charlottesville:
These cities have already removed Confederate memorials:
New Orleans, LA: Four Civil War-era monuments were taken down in New Orleans. Mayor Mitch Landrieu said they ignored the terror they stood for, and that post-Civil War they "were part of that terrorism as much as burning a cross on someone's lawn," according to CNN.
St. Louis, MO: In late June, city officials reached an agreement with the Missouri Civil War Museum and other groups to relocate a Confederate monument to the museum, a cemetery, or battlefield outside the city, per a Reuters report.
Austin, TX: UT Austin Student Body President Xavier Rotnofsky proposed the removal of a statue of Confederate President Jefferson Davis. It was relocated to the Dolph Briscoe Center for American History.
States with laws that preserve Confederate history:
Go deeper