The climate report's fallout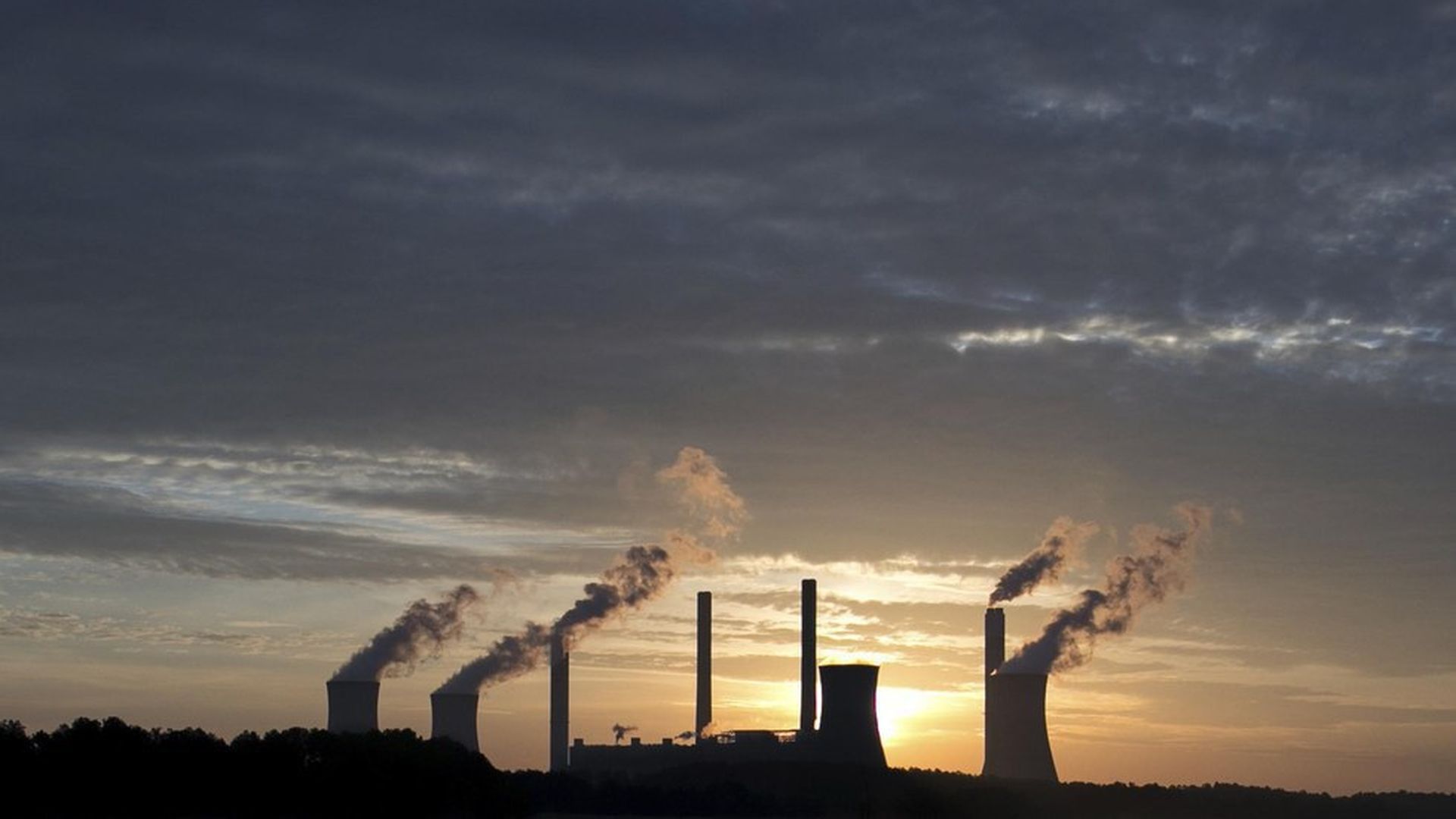 A front-page New York Times story about federal climate science, and yesterday's White House criticism of their piece, signals how charged the topic has become in the Trump era.
The Times delved into a major draft report that describes the powerful scientific evidence of human-caused global warming and damaging climatic changes already underway, as well as projections of future impact.
The report, by a suite of federal and academic scientists, notes that in recent years, even stronger evidence has emerged that shows "continuing, rapid, human-caused warming of the global atmosphere and ocean."
Bottom line: The Times story and others put a spotlight on whether the Trump administration, which rejects the scientific mainstream on climate change, will seek to alter or suppress the findings. Rutgers scientist and report co-author Bob Kopp tells Axios he's "inclined to give the process the benefit of the doubt until there's a reason to do otherwise," and Politico reports that people involved in the report have seen no indication it will be suppressed. But the report and its fate are less consequential than the policy changes underway within the administration, such as scuttling Obama-era rules on power plant emissions and methane from oil-and-gas development, and revisiting auto mileage standards.
What's next: The study awaits sign-off from federal agencies, which are reviewing it until mid-August. It's slated for release in the fall. "The White House will withhold comment on any draft report before its scheduled release date," press secretary Sarah Sanders said. The science study helps inform a periodic, congressionally mandated report called the National Climate Assessment.
Behind the news: the initial version of the Times story, since corrected, claimed the draft scientific report "has not been made public," but linked to a version of the study that in fact was released for review months ago. They later posted a newer, unreleased version, but the two documents have substantially the same findings.
The error provided an opening for White House criticism yesterday.
"It's very disappointing, yet entirely predictable to learn The New York Times would write off a draft report without first verifying its contents with the White House or any of the federal agencies directly involved with climate and environmental policy. As others have pointed out – and The New York Times should have noticed – drafts of this report have been published and made widely available online months ago during the public comment period," Sanders said.
Go deeper