The central questions behind the CVS-Aetna deal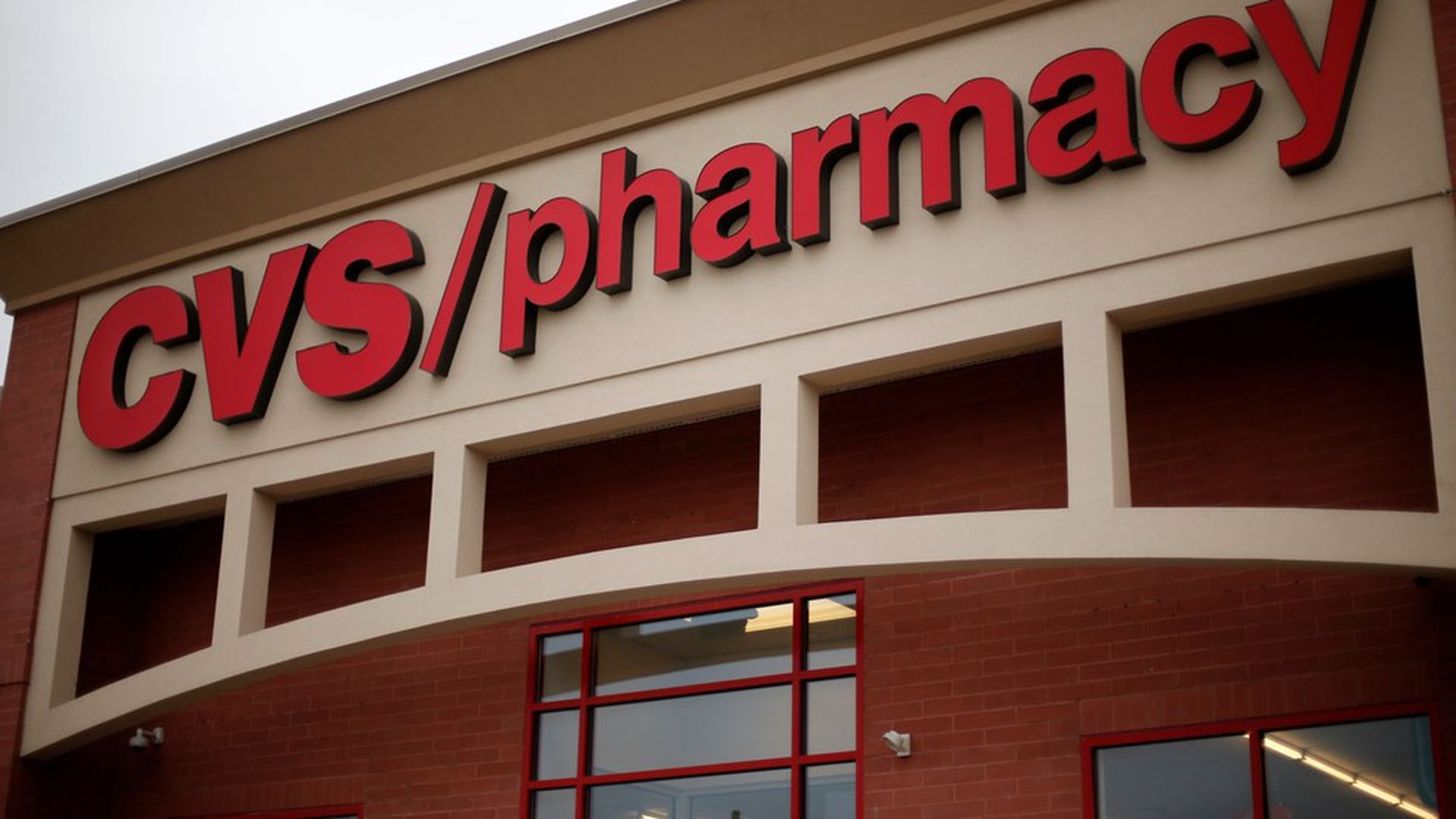 CVS Health's proposed $66 billion buyout of Aetna, scooped by the Wall Street Journal, would create a sprawling health care empire with roughly $240 billion of annual revenue. Only Walmart would be larger, in terms of annual revenue among U.S. companies.
Looking ahead: Health insurance, prescription drug coverage, quick clinic visits and behind-the-scenes negotiating on drug prices would all be under one umbrella. But a slew of questions surround any potential deal, and the companies aren't commenting on "rumors or speculation."
The proposed transaction highlights the desire within the health care industry to consolidate more. Acquiring Aetna would give CVS even more patient data, as well as more leverage to get lower drug prices from pharmaceutical companies. But it's not a slam dunk the deal would reach the finish line.
The biggest potential obstacles:
Antitrust: CVS and Aetna don't have a lot of overlapping businesses, making it appear the deal would have better odds of passing antitrust muster than Aetna's failed deal for Humana. The companies do, however, have sizable footprints in Medicare Part D prescription drug plans. They have 7.6 million combined Part D members, according to the latest federal data, which equates to about 17% of Medicare's Part D enrollment.
Savings: The companies would presumably tout savings (i.e., money saved from layoffs and consolidating vendor contracts). But would the combined CVS-Aetna undoubtedly lead to lower health insurance premiums and better deals for drugs at the pharmacy counter? This is arguably the most central question.
Other relationships: CVS just signed a deal with Anthem, a major insurance competitor to Aetna, to run some of the operations of Anthem's new pharmacy benefit manager. The Aetna buyout would complicate CVS' new Anthem agreement.
The Trump wild card: Trump made it clear in his latest executive order that his administration will "focus on promoting competition in health care markets and limiting excessive consolidation." The CVS-Aetna deal is a direct challenge to that order.
What's old is new again: Health insurers used to own pharmacy benefit managers but sold them off several years ago. Now they are integrating back together. Will they eventually splinter off again if Wall Street demands it?
Go deeper