The case for Uber at $95 billion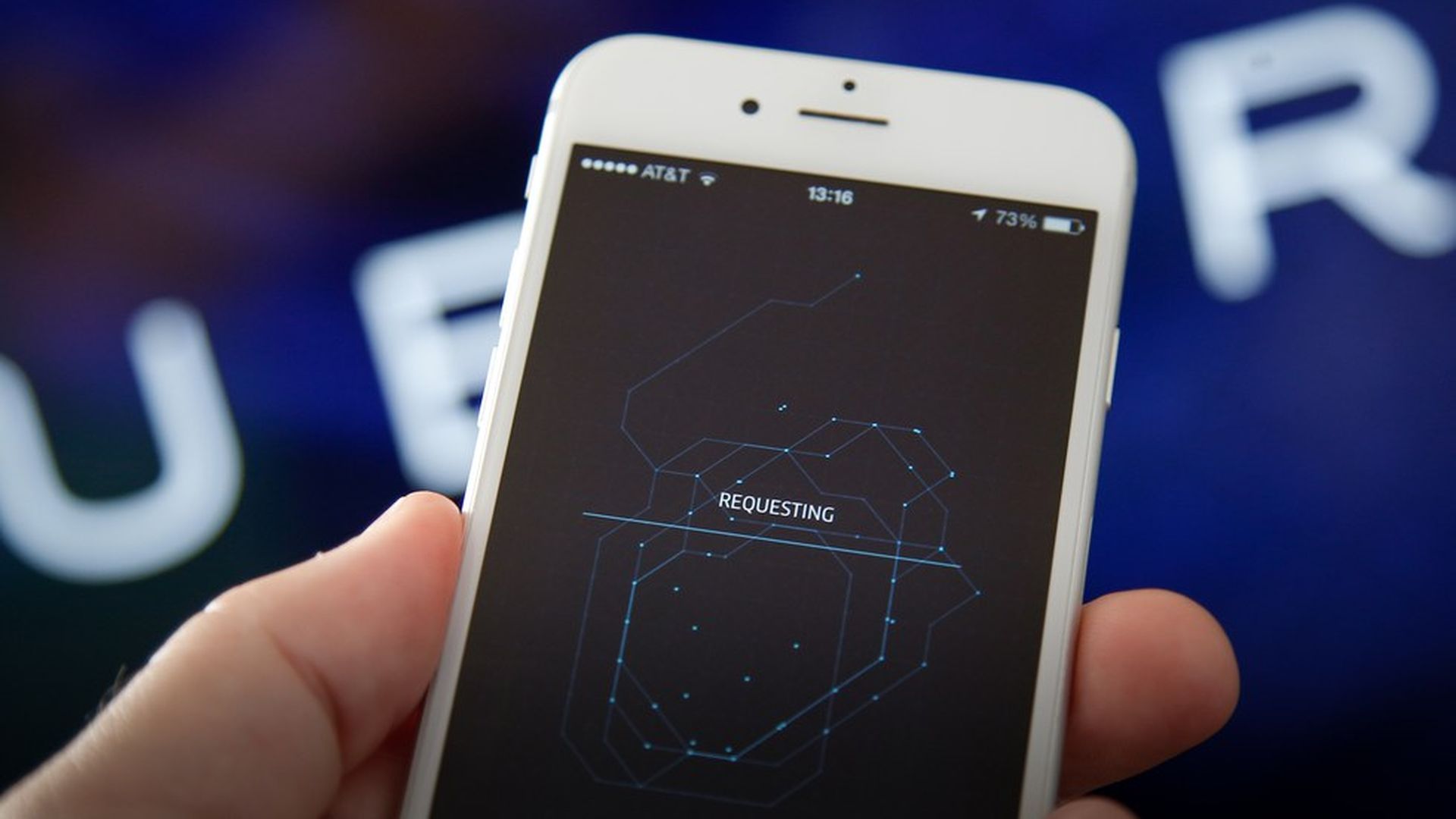 What is Uber really worth? That's a big question right now, as SoftBank is prepping a private tender that could value the company as low as $50 billion or as high as the $70 billion that it got in its last funding round. But one shareholder, who asked to remain anonymous, argues to Axios that a comparable analysis actually should value Uber at upwards of $95 billion.
Here's the math:
Comp #1: Lyft's gross revenue for Q2 2017 reportedly came in at around $1 billion, and it recently raised new funding from Google at a $10 billion pre-money valuation. That works out to a 2.5x multiple on annualized gross revenue.
Comp #2: Didi Chuxing's gross revenue for Q2 2017 came in at around $5.75 billion, per a source, and was valued in May by SoftBank at $45 billion pre-money. That works out to a 1.95x multiple on annualized gross revenue.
Applied: Uber's gross revenue for Q2 2017 reportedly was $8.7 billion, or $34.8 billion annualized. Were it to receive the multiple applied to Lyft, the valuation would be $87 billion. If it received the multiple applied to Didi, the valuation would be nearly $68 billion.
Addition: Uber owns a 17% stake in Didi, which should be worth $8.5 billion (based on the May post-money).
New valuation range: $76.5 billion to $95.5 billion, depending on if you use the Didi or Lyft multiple. One could argue Didi is a better comp because it's a larger company, or one could argue Lyft is better because it's U.S.-based and its valuation is more current.
Transparency: The shareholder is among those expected to receive the tender offer from SoftBank, so has a vested interest in the Japanese firm proposing a high price. But that doesn't change the math.
Additional caveat: None of this takes into account non-financial arguments that SoftBank could make for discounting the tender, such as Uber's recent management tumult, self-inflicted PR wounds, litigation risk and shareholder motivation to enact governance changes that are tied to the deal close. Also, there arguably is some valuation circularity at play here — Didi and Lyft valuations climb because of Uber valuation, and then Uber valuation climbs based on Didi and Lyft valuations.
Go deeper