The California wildfires, by the numbers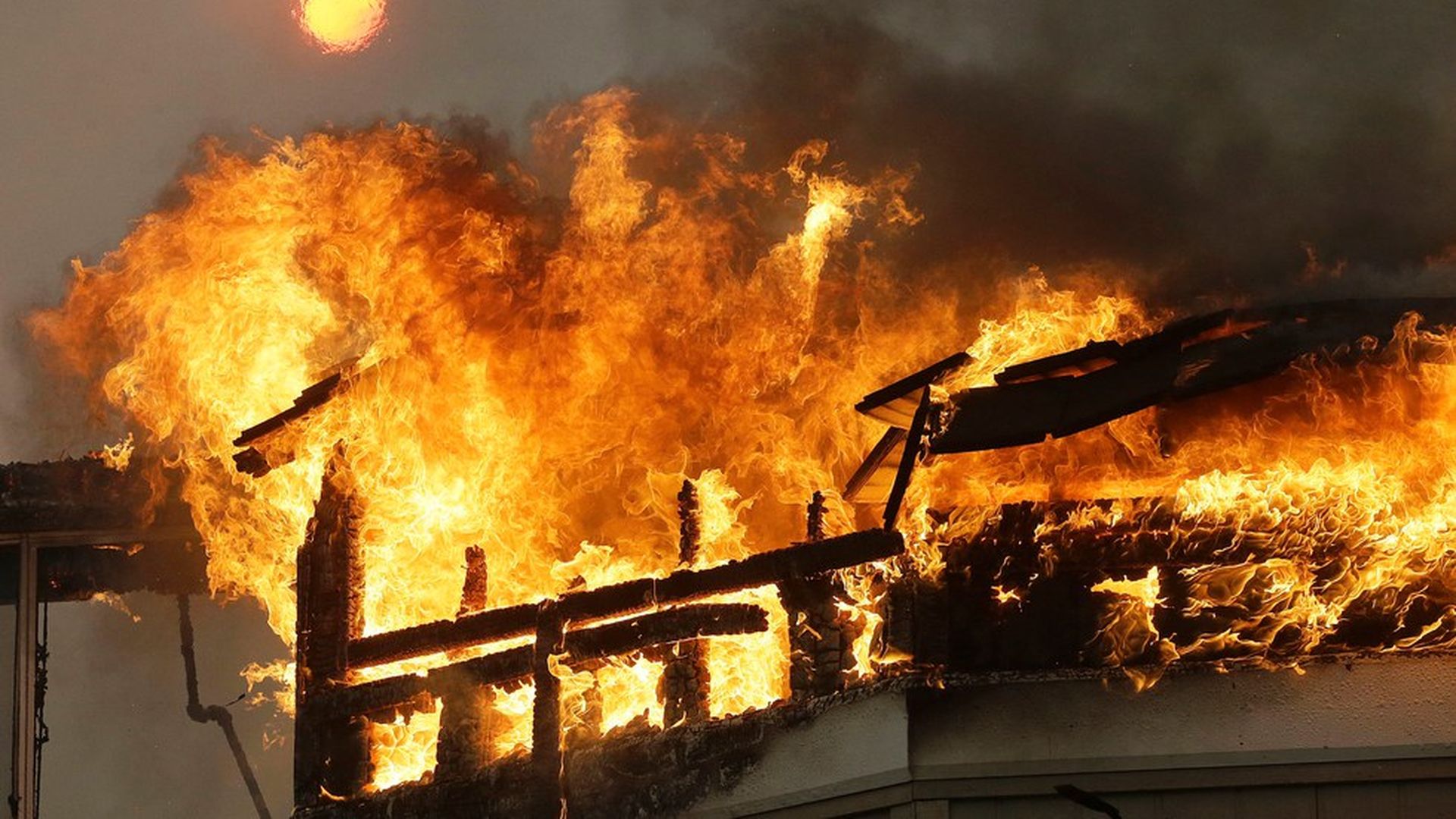 Since more than a dozen wildfires started ripping northern California Sunday night, at least 15 people have died, more than 20,000 have evacuated, and at least 2,000 homes have been destroyed, according to the Washington Post. According to CNN, 20,000 acres of land were torched in 12 hours, putting the fires' advancement "at a rate of more than a football field every 3 seconds." President Trump approved Gov. Jerry Brown's request for federal assistance.
Why the blazes are spreading so quickly: Dry conditions, low humidity, and high winds, according to California's Department of Forestry and Fire Protection. The California winter was fairly wet, but vegetation still hasn't bounced back entirely from the drought. Part of the problem is the winds, which have gone up to 50-70mph in the blazes, are causing spot fires ahead of the fire line, per the LA Times.
Up next: VP Mike Pence, in California since Sunday to raise funds for House Republicans, said "the government stands ready to provide any and all assistance to the state of California." Pence said a request is in to Congress provide an additional "$576 million for wildfire suppression expenses."
This will be updated as we learn more:
Residents have been pouring buckets of water over burning embers of ruined homes and gas lines in some areas.
Missing persons, death toll, and injuries
Sonoma County's missing persons hotline has received more than 100 phone calls, according to the county, although the number of people actually missing is uncertain. (Those trying to report a missing person or get more information can call (707) 565-3856.)
The current death toll of 13 will likely rise as more bodies are found, according to Sonoma County Sheriff Robert Giordano.
100 are injured, per Fox News Research.
Two hospitals in Santa Rosa evacuated, transporting patients to San Rafael and other local hospitals. At least one evacuation center has been turned into a makeshift hospital, where nurses and doctors have been providing treatment for patients with asthma and trying to get prescription refills for patients. (Those trying to get information on Santa Rosa hospital patients can call 855-599-0033.)
An eye inside the moments the fire hit
An off-duty Sonoma County sheriff's detective, Troy Newton, smelled smoke near his Santa Rosa home and saw a "growing red snake" of fire coming at him, the LA Times reports. Newton alerted his wife, and then ran down the street banging on 40 doors to get people to leave.
Many residents have reported losing nearly everything, per the LA Times, since the fires were spreading so rapidly.
Videos of Santa Rosa:
The blaze:
The destruction:
LA Times' front page:
Go deeper