The bull and bear case for Instacart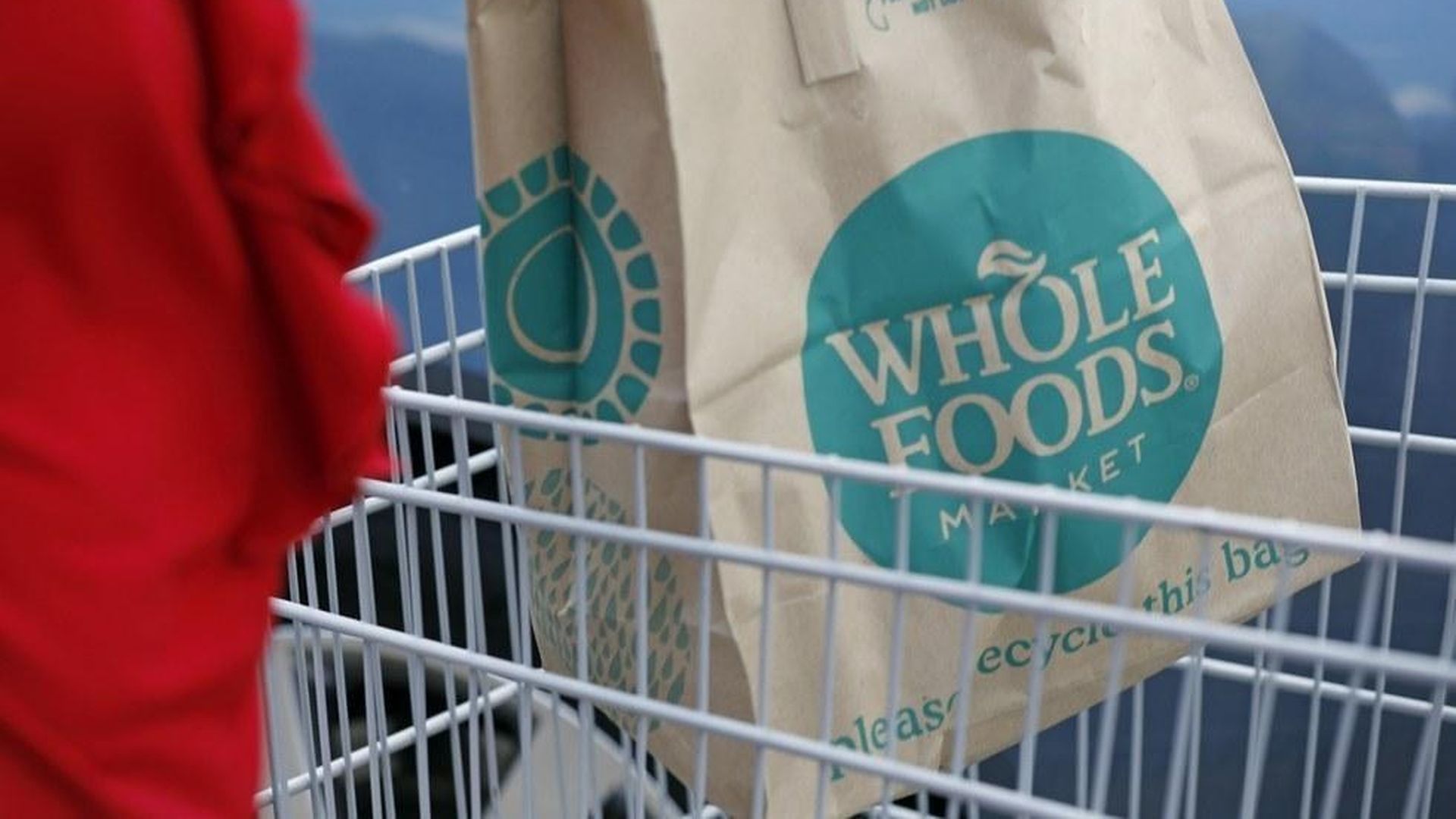 Conventional wisdom is that the Amazon/Whole Foods deal should worry Instacart, which last year signed a five-year agreement that made Instacart the exclusive delivery service for Whole Foods' perishable items. After all, Amazon has a bit of experience with home delivery.
But Axios has since learned that Whole Foods does not have a contractual "out," as its agreement with Instacart includes neither a Whole Foods change of control provision nor the option for Whole Foods to pay some sort of termination fee. So let's briefly recalibrate Instacart's future fortunes:
Bull case: Instacart has spent the past few years warning grocers that Amazon is coming for them, and it's hard to imagine there are any more non-believers after Friday. That should help it sign up more new chains ― it recently expanded its reach into Publix, Wegmans and Ahold ― thus making Whole Foods less important to its own top line (where it currently represents just under 10% of all Instacart revenue). Plus, Instacart could use its Whole Foods contract to delay Amazon's own delivery expansion plans, and there is no indication that Whole Foods has any access to underlying Instacart IP.
Bear case: Amazon doesn't mind playing the long game. Remember, this is the same company that bought into something called HomeGrocer.com back in 1999. It's also possible that Amazon could pursue a so-called "efficient breach" of contract with Instacart, whereby it determines that the legal damages of violating the deal would be less than the eventual gains of delivering Whole Foods groceries on its own.
Go deeper