The big solar verdict: domestic industry vs. cheap foreign imports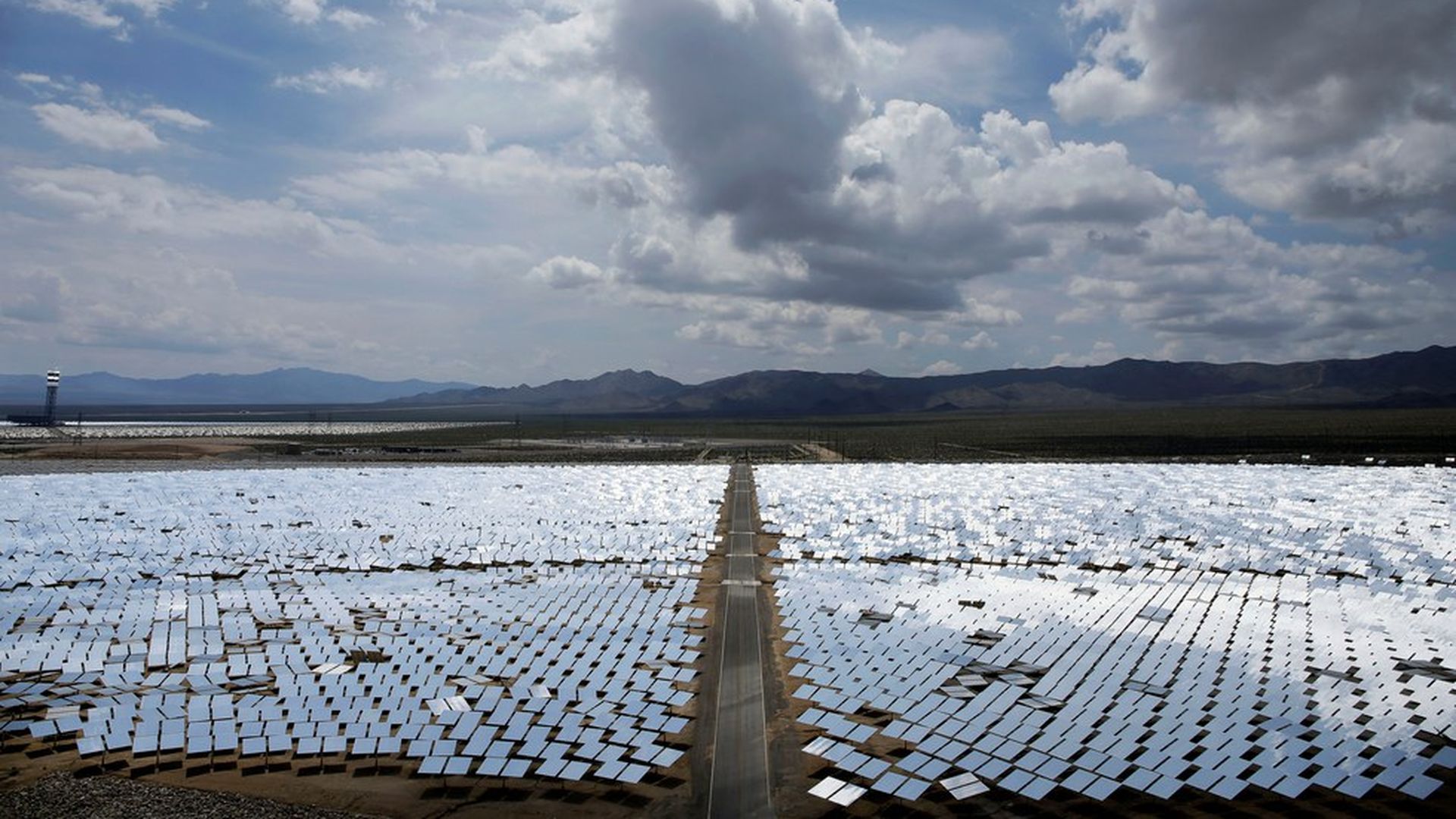 The solar industry is on edge ahead of tomorrow's vote by the International Trade Commission on whether it finds domestic solar manufacturers have been injured by cheap foreign imports. If it does — and most observers expect it will — President Trump makes the final decision on whether to impose tariffs or other trade remedies.
Driving the news: A Greentech Media article published Wednesday is making waves because it backs up the narrative asserted by the two bankrupt manufacturers, Suniva and SolarWorld: that tariffs would help revive the domestic solar manufacturing sector. The story quotes foreign solar companies weighing opening U.S. facilities as a way to hedge against potential tariffs Trump might impose.
Quoted: "If [new tariffs] come into effect, I think the clear direction that will emerge from this is that manufacturing in the U.S. will be incentivized, or supported by direct or indirect means," Gagan Pal, chief marketing officer of fast-growing Indian photovoltaic manufacturer Adani Solar, told Greentech Media.
Why it matters: This storyline feeds straight into Trump's "America First" manufacturing mantra, fueling the prediction Trump will likely issue tariffs. It also provides a competing narrative to the louder and larger opposition, led by the Solar Energy Industries Association, which has argued tariffs would raise the cost of solar panels and hurt other jobs in the sector.
Go deeper