The attempts to distance Trump from Manafort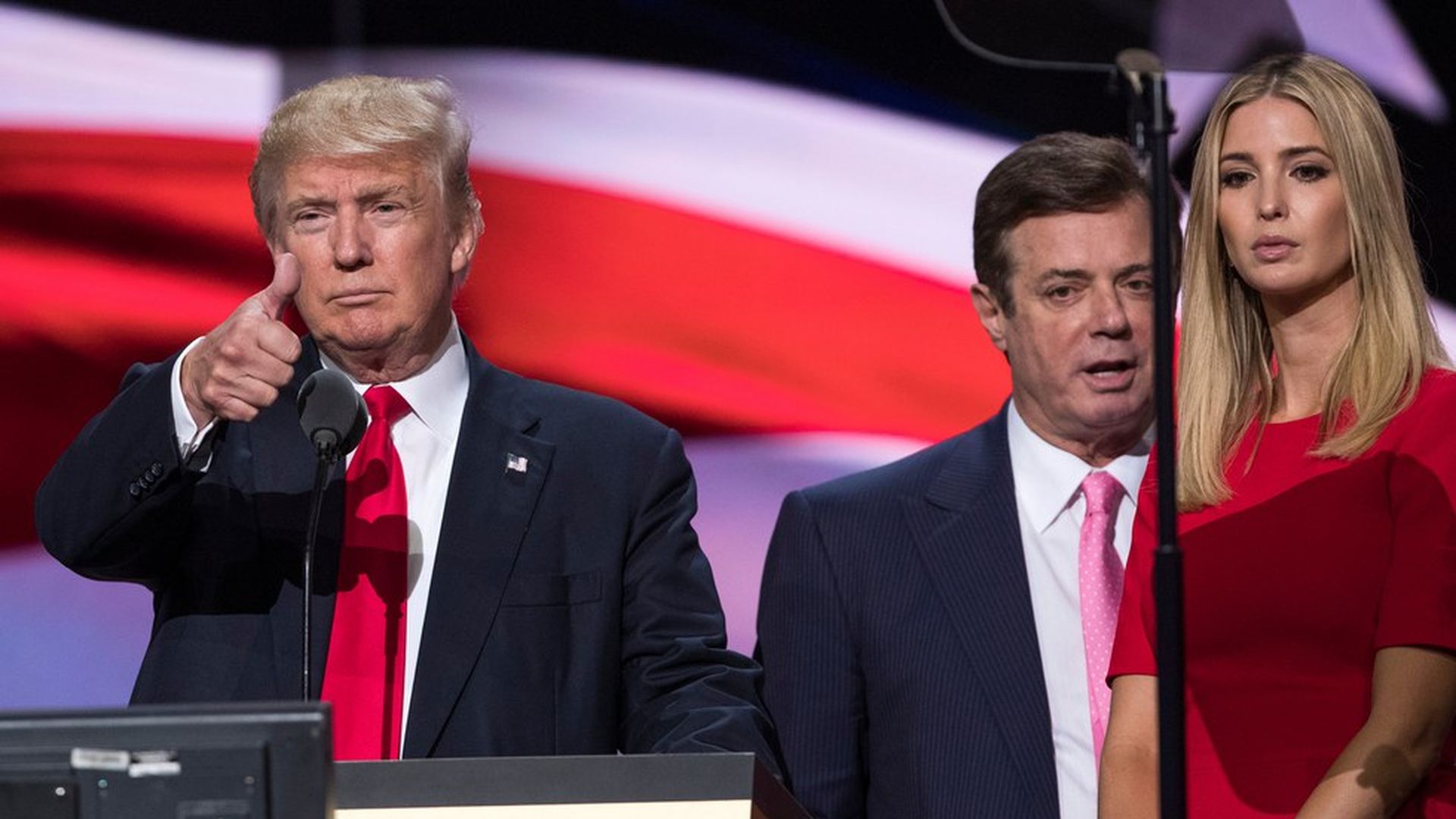 When Paul Manafort joined the Trump campaign in March of 2016, his history of consulting work for strongmen in Ukraine and elsewhere was well known. So chaotic was the Trump operation, though, that Manafort was widely viewed as the adult in the room, arriving to provide structure ahead of a possible convention fight.
By the following March, the White House had begun attempting to downplay any and all links between President Trump and his former campaign chairman. Then-White House press secretary Sean Spicer went so far as to say Manafort had "played a very limited role for a very limited period of time." And on Monday, current Press Secretary Sarah Sanders said that the charges against Manafort have "nothing to do with us," adding that most alleged activities took place before the 2016 campaign.
As reports emerged in March of Manafort's ties to a Russian billionaire in Putin's inner circle, Spicer was asked repeatedly about what Trump knew and when. He said it was "insane" to think Trump would be aware of Manafort's consulting activities.
"What else don't we know? I mean, where he went to school, what grades he got, who he played with in the sandbox?" — Former White House press secretary Sean Spicer, on March 22
After the FBI raided Manafort's home, and it became increasingly clear that he was a central focus of the investigation, Trump was asked in August about Manafort:
"I know Mr. Manafort – I haven't spoken to him in a long time, but I know him. He was with the campaign, as you know, for a very short period of time, relatively short period of time,'" he said.
Reality check: Manafort was on the campaign for nearly five months, three of those in a managerial role as campaign chairman. Follow the timeline here.
Where things stand: Manafort and Trump reportedly stayed in touch through November's election and beyond, but the president has been advised to sever ties with Manafort and there has been no known contact between them in many months. Expect that fact to feature prominently in White House responses to today's news.
Editor's Note: Sign up for Axios newsletters to get our smart brevity delivered to your inbox every morning.
Go deeper