The art of the deal-breaker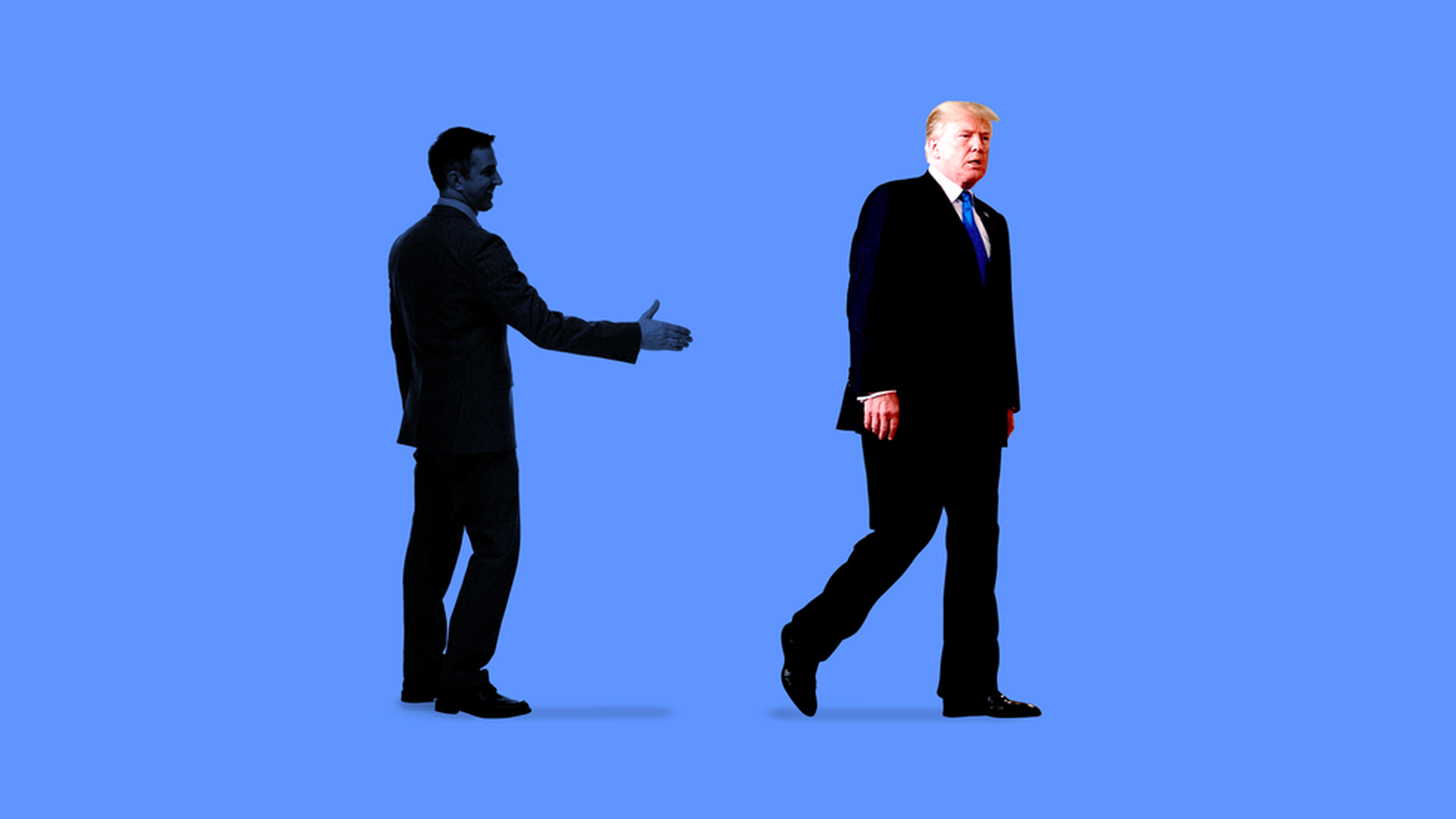 It's hard to overstate how concerned free-traders on Capitol Hill are about the current state of the Trump administration's negotiations on two consequential trade deals: the North American Free Trade Agreement (NAFTA) and the U.S.-Korean trade deal (KORUS.)
"We're all on collapse-watch," one knowledgable source told me. Capitol Hill aides who work on trade are asking "when" not "if" Trump sends a withdrawal notice for NAFTA.
Trump's top trade negotiator, Robert Lighthizer, is playing such extreme hardball with the Canadians and Mexicans in his NAFTA negotiations, that sources close to the process say there's no chance of a compromise solution unless he changes tactics.
The uncompromising message: Trump wants what he wants. In this latest NAFTA round he's demanding things the Canadians and Mexicans simply won't accept' including 50 percent American-made parts in cars crossing the border tariff-free and a "sunset" clause that would force the trade deal to be reassessed every five years. (A Lighthizer spokeswoman declined to comment when asked about this.)
Washington's pro-trade community isn't feeling any more cheerful about the Korean talks. Trump believes to his core that the deal is a scam.
Administration sources don't deny Trump and Lighthizer have been discussing the six-month withdrawal notice, and other methods of gaining leverage over their negotiating partners. But they caution us that just because Trump often discusses withdrawing from these deals — and sometimes with burning urgency in Oval Office meetings — that doesn't mean he's nanoseconds away from doing so.
Trump will likely only send the NAFTA withdrawal notice when he feels the negotiations are in their final stage. They're not there yet.
And Trump's top economic adviser Gary Cohn has told the president that withdrawing from NAFTA while he's trying to pass tax reform would be a terrible idea. It would cause a riot on Capitol Hill and alienate Republicans whose votes they desperately need.
Why this matters: Between NAFTA and KORUS you're talking more than $1 trillion in annual trade in goods and services. Withdrawal would do far more than simply roil the U.S. markets; it would profoundly alter U.S. alliances, test a crucial national security partnership in Asia, and could result in the election of a hard core leftist (and no friend to the USA) in Mexico.
Ian Bremmer, president of the Eurasia Group, told me that pulling out of TPP, and now potentially NAFTA, "is a direct strategic hit to the U.S. in the area we are most vulnerable: determining economic standards for the world going forward ... Our allies in Asia and Latin America have a choice (in a way that they don't militarily) — China.
"In both cases, our allies have expended a great deal of domestic political capital because they believed the U.S. could be relied on to follow through on our international commitments. When that turns out not to be true it causes serious long-term damage to the relationships."
The big picture: A former longtime Hill aide emailed after Trump's Iran speech with the subject line "deal breaker in chief?" ... "Despite claiming to be a great deal maker, I can't think of a single deal President Trump has concluded," he writes. Trump has exited deals (Paris and TPP); chipped away at them (Iran); and unilaterally signed a lot of EOs. "He has endorsed bills (like ACA repeal) or outlines (like tax reform) without himself negotiating details. And he suggested a Chuck & Nancy deal on DACA, but pulled back as soon as it was criticized."
"I'm looking for something he bargained," the former aide continues, "where he got less than his 100% position, to see how he could defend a less than perfect deal."
What's next? The next couple months will be crucial because Trump's patience — and Lighthizer's uncompromising asks — have struck immovable objects in Mexico, Canada, and South Korea. Something's gotta give.
Go deeper