The 3 ways we might hail self-driving cars in the future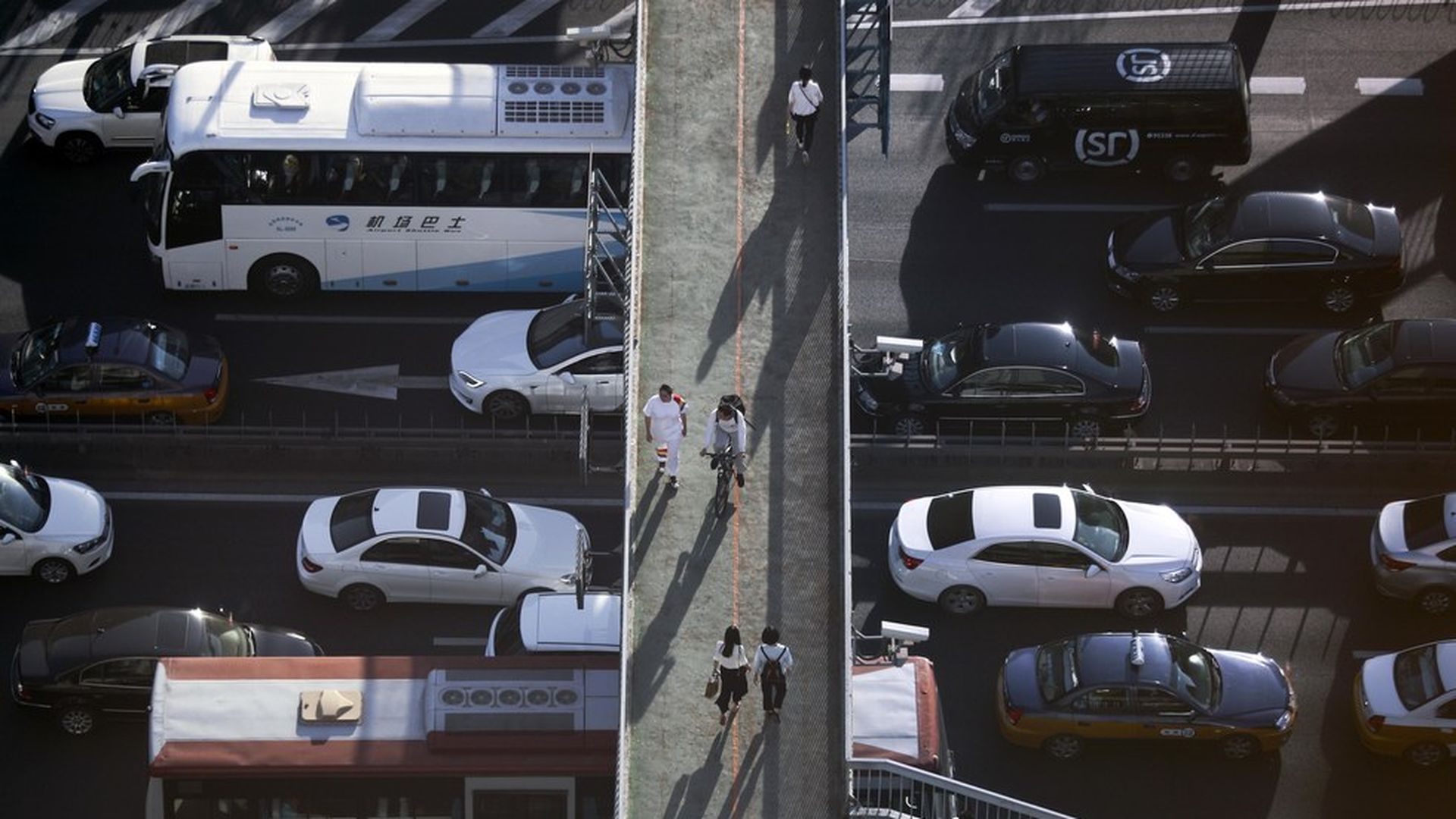 If tech leaders are correct, someday we'll be getting around by summoning rides in self-driving cars with our smartphones instead of driving ourselves. But who will own the cars and supply the rides?
Why it matters: There's lots of talk about how autonomous vehicles will change jobs and traffic patterns, but less attention is being paid to the logistical details of how these vehicles would be used. Whether self-driving cars take off depends on finding the right model to fit the demand, whatever that may be.
Here are the three possible models:
Ride-hailing companies: Both Uber and Lyft have envisioned a future in which they're shuttling their customers around in self-driving cars. And although both have invested in autonomous driving technology, the cars will most likely be manufactured by someone else while the ride-hailing companies focus on what they're known for: an easy way to hail a ride via an app.
Automakers: Several automakers have teamed up with ride-hailing companies to develop and test self-driving cars, but they could very well offer their own ride-hailing services eventually. General Motors, for example, partnered with Lyft last year to work on self-driving cars, but the U.S. automaker has also been experimenting with new services like car-sharing on its own. BMW is also testing car-sharing and ride-hailing services in a few U.S. cities. In Tesla's Master Plan, Part Deux, CEO Elon Musk mentioned that the company will operate a fleet of self-driving cars in cities with high demand.
Car-sharing: In his Master Plan, Musk wrote that Tesla car owners will be able to add their cars to a Tesla shared fleet and "have it generate income for you while you're at work or on vacation." Other companies could easily set up similar models.
Go deeper