Terry McAuliffe: "there's total dysfunction in Washington"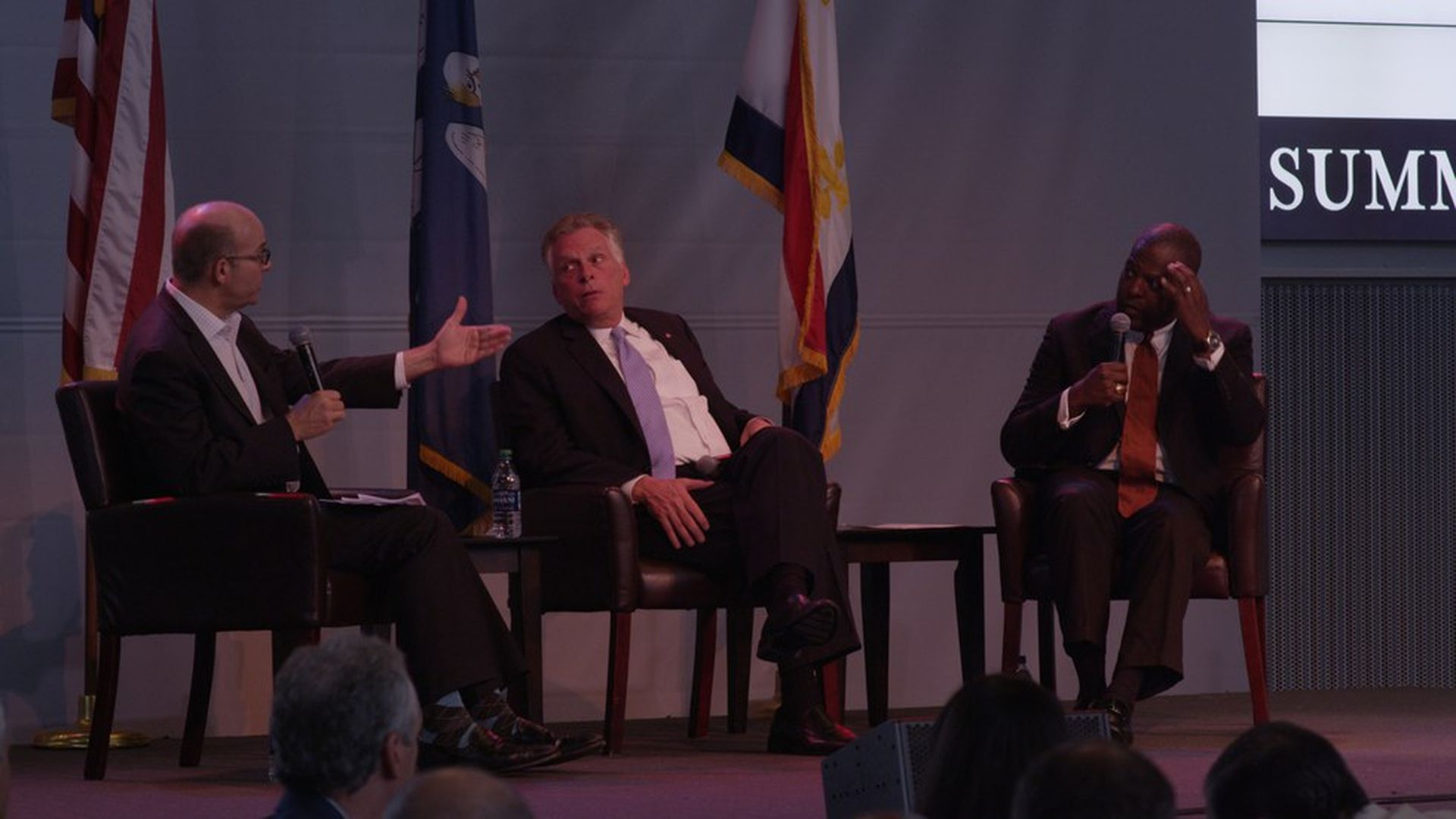 NEW ORLEANS - Virginia Gov. Terry McAuliffe and Steve Benjamin, the mayor of Columbia, South Carolina, both blamed Washington for a failure to find solutions to the nation's problems. Officials in Washington "can't come to agreement on anything," McAuliffe told Axios' Mike Allen at a U.S. Conference of Mayors discussion on "City & State Partnerships."
Getting things done "requires we drag our federal officials" along the way, Benjamin said.
Benjamin also said local officials need "a seat at the table" in Trump's opioid response, which they don't currently have.
McAuliffe blamed gerrymandering for leading to Washington hyperpartisanship.
Why it matters: "Almost 86% of people live in cities," McAuliffe said, and Benjamin said his constituents "don't have the luxury of me just getting frustrated."
Go deeper