Tensions building between Big Six, Freedom Caucus on tax reform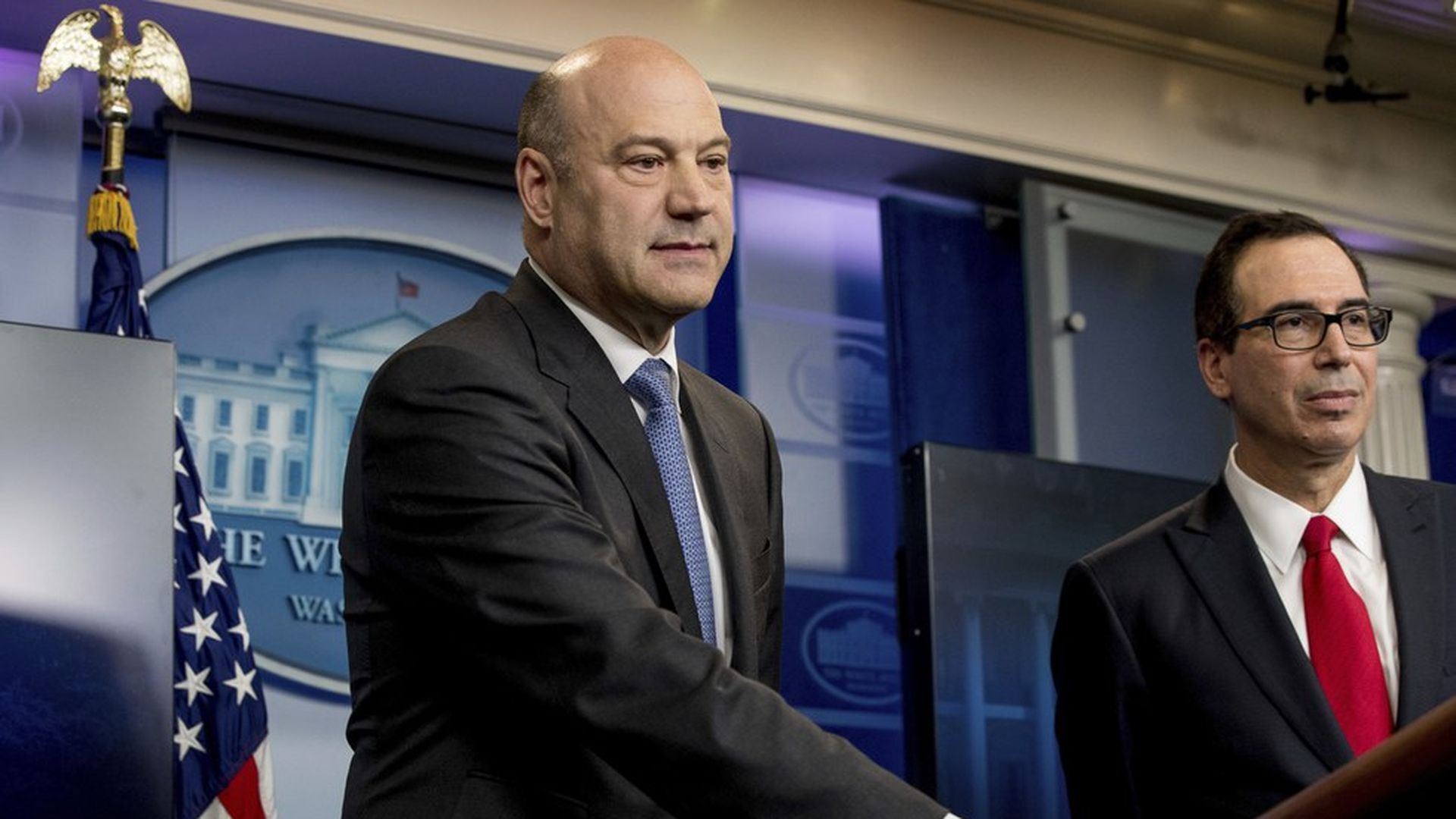 Freedom Caucus members say it's way harder than it should be to get a meeting with the two Trump officials steering tax reform: Gary Cohn and Treasury Secretary Steven Mnuchin.
Sources with direct knowledge tell me that in front of a meeting of the Freedom Caucus in mid-July, the group's leader Mark Meadows asked White House legislative affairs representative Paul Teller to arrange a meeting with Cohn and Mnuchin, so they could share some of the details of the closely-held tax reform discussions.
The White House told the Freedom Caucus that scheduling issues were preventing the meeting from happening, but sources familiar with the discussions say Cohn and Mnuchin agreed with Republican leaders that it didn't make sense to share too much information at this stage in the process.
White House spokeswoman Natalie Strom didn't dispute the details of the Freedom Caucus request, but insisted it was purely a scheduling issue and that Cohn and Mnuchin were of course willing to meet with the Freedom Caucus.
Freedom Caucus spokeswoman Alyssa Farah points out that Secretary Mnuchin met with members of the Freedom Caucus in late June, for more than an hour, to discuss tax reform. (That was early on in the discussions, however, and no real substance was shared.)
Strom confirmed that the White House's legislative affairs director Marc Short is trying to schedule a meeting with the Freedom Caucus for the first week back in September.
Why this matters: These tensions could easily blow out into bigger problems for the White House and Republican leadership, as many conservatives feel cut out of the process.
Meadows asked for this meeting because some conservative members are frustrated they have no visibility into what the Big Six have been doing. (The "Big Six" is the group of top lawmakers and officials — Paul Ryan, Kevin Brady, Mitch McConnell, Orrin Hatch, Mnuchin, and Cohn — that's working through the details of GOP tax reform, behind closed doors.)
A prominent House Republican member told me, "we conservatives have renamed them the Secret Six."
Go deeper