TechCrunch founder launches crypto hedge fund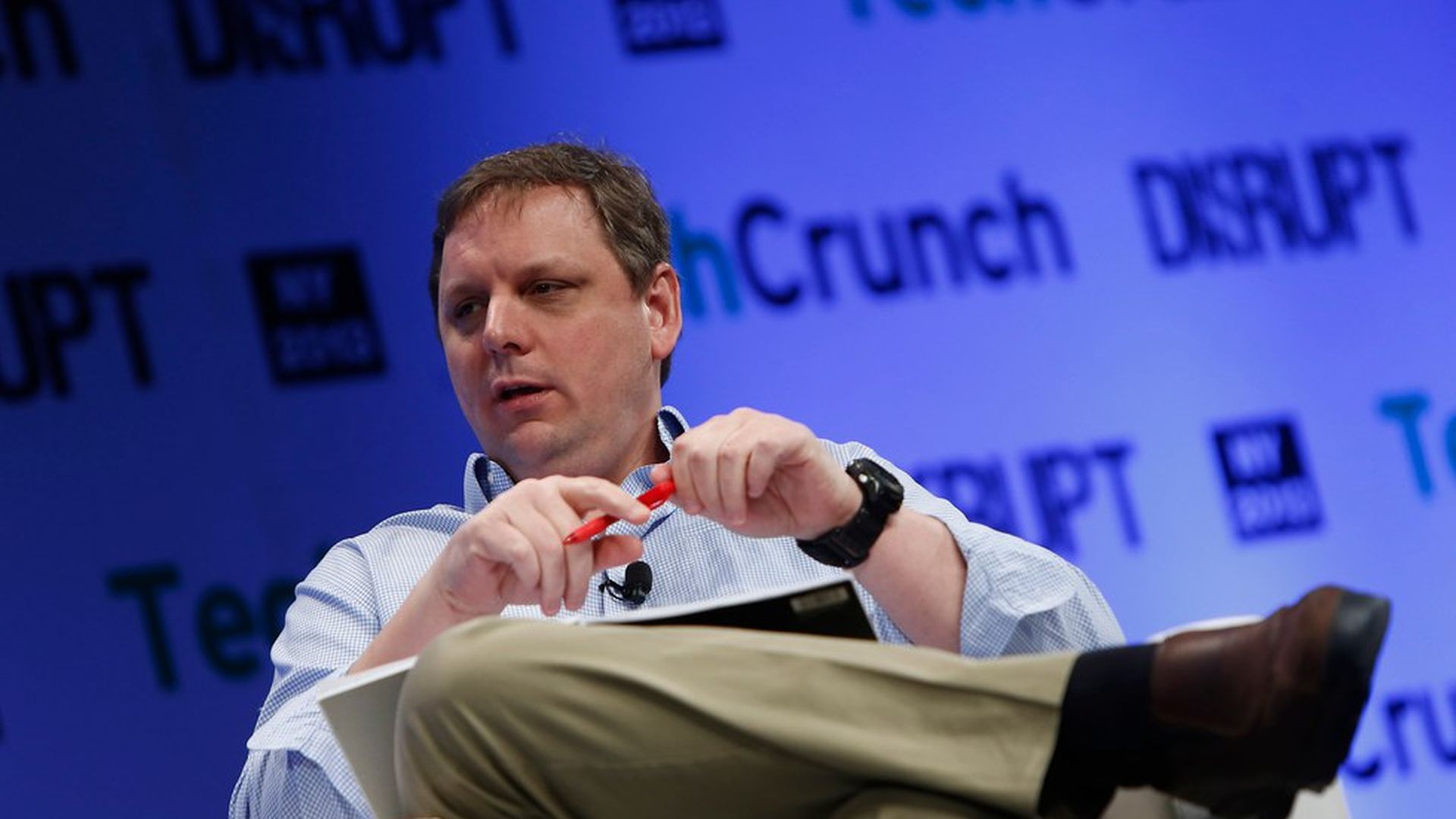 Michael Arrington, founder of pioneering tech news site TechCrunch, is raising up to $100 million for a hedge fund that will primarily invest in cryptocurrencies like Bitcoin and Ethereum.
Why it matters: There have been more than 100 crypto hedge funds launched this year, but this one is unusual in that it will be initially denominated in a cryptocurrency called Ripple XRP, rather than in dollars or another fiat currency. Arrington argues the structure will make investments and redemptions faster (and eventually cheaper).
The new effort is called Arrington XRP Capital, although it has no commercial relationship to Ripple. Its partners include Arrington, former TechCrunch CEO Heather Harde and a "well-known crypto guy" as a silent partner who will work on trading function. Around half of the $100 million target is already committed, according to Arrington.
In addition to buying cryptocurrencies, the fund will invest in initial coin offerings (primarily for new tokens issued on top of Ether) and perhaps a few more traditional VC deals for blockchain-based companies.
Arrington, who had led a VC firm called CrunchFund until stepping back last year to focus on his health, views crypto as the new Internet:
"People thought the Internet was a bubble in 1996, and it was. I don't know if crypto right now is a bubble but, even if it is, it doesn't matter because eventually it will be a multi-trillion dollar industry. That's the historical analogy argument for crypto hedge funds. The faith-based argument is that in the last eight or nine months I've gone from being a Bitcoin and Ether enthusiast to this is all I'm doing now and all I plan to do for the rest of my career."
Go deeper