Tech execs say these are the questions CEOs must answer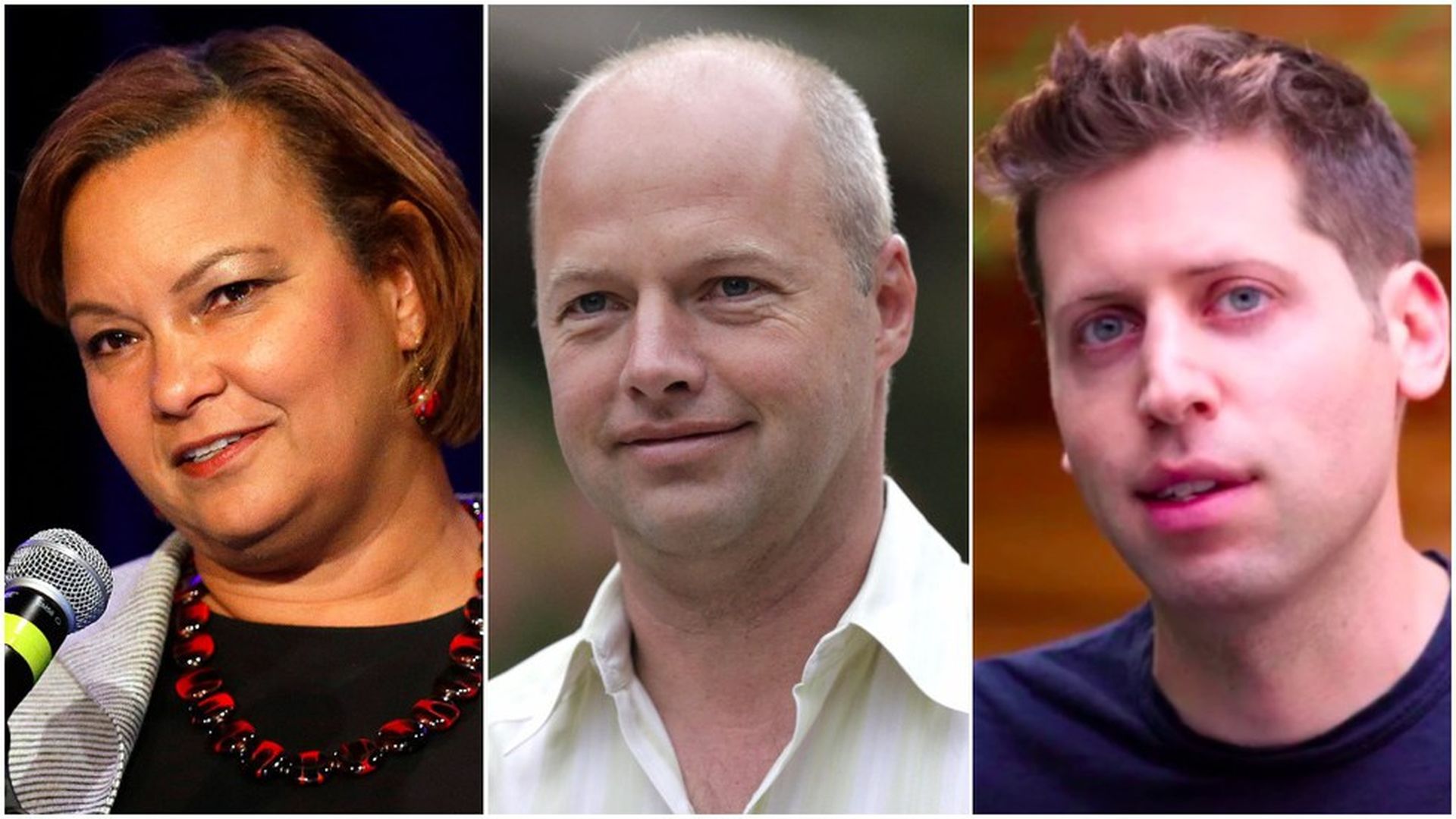 Company founders can suffer from tunnel vision, so here's a collection of questions executives at companies like Facebook, Apple, and Y Combinator (and Kevin Durant's investment firm) posed during their interviews on the main stage of TechCrunch Disrupt SF 2017.
Why this matters: Knowing the answers can help entrepreneurs steer their companies from good to great.
Sam Altman, founder of Y Combinator: As you grow your company, and its impact increases upon its city, its nation, and the world: will it be a force for good? Some companies aren't meant to grow past a certain size. The sooner you know how big your company should be, the better you'll be at leading it.
Lisa P. Jackson, VP of environment, policy and social initiatives at Apple: What does your product say about your values? If you look closely at the launch keynote slide for the iPhone 8 and X, you'll find the words low carbon process. "If we care about something, it shows up in our products," she said. "This new "low carbon process" is not going to be the headline like the camera, but it's there."
Luke Woods, head of product design at Facebook: Are you more of an artist or a designer? "I don't think of myself as an artist. The difference between an artist and a designer is the designer is more focused on people." As an entrepreneur, your job is to solve problems for real people. This question is a self-check to make sure you're actually designing something and not just expressing yourself for your own gratification.
Shawn Carolan, managing director at Menlo Ventures: If there was one job your product can do that you can't do with any other existing solution, what would it be? During a Battlefield session pitch, a project-organizing app index came across as general and helpful but not as critical or necessary. Carolan's question hit upon the importance of focus and niche-targeting. If you can't answer his question simply, your vision may need work.
Richard Klein, partner at The Durant Company: Can you distill your pitch into one sentence? Klein communicates investment opportunities to Kevin Durant in one sentence pitches. "I put it quick to him," said Klein. "In one sentence. And if I get the reaction —  his eyes open up and he has this excited look on his face  —  that's the first line of defense."
Sebastian Thrun, founder and CEO of Udacity: What limitations have you left unchallenged in your problem-solving approach? "I'm not in Hyperloop because of the cost of infrastructure. Digging is expensive." Instead, he said, "The air is so free and unused compared to the ground." Don't let anything hold you down. Even gravity.
Go deeper