Tech companies push for privacy update at SCOTUS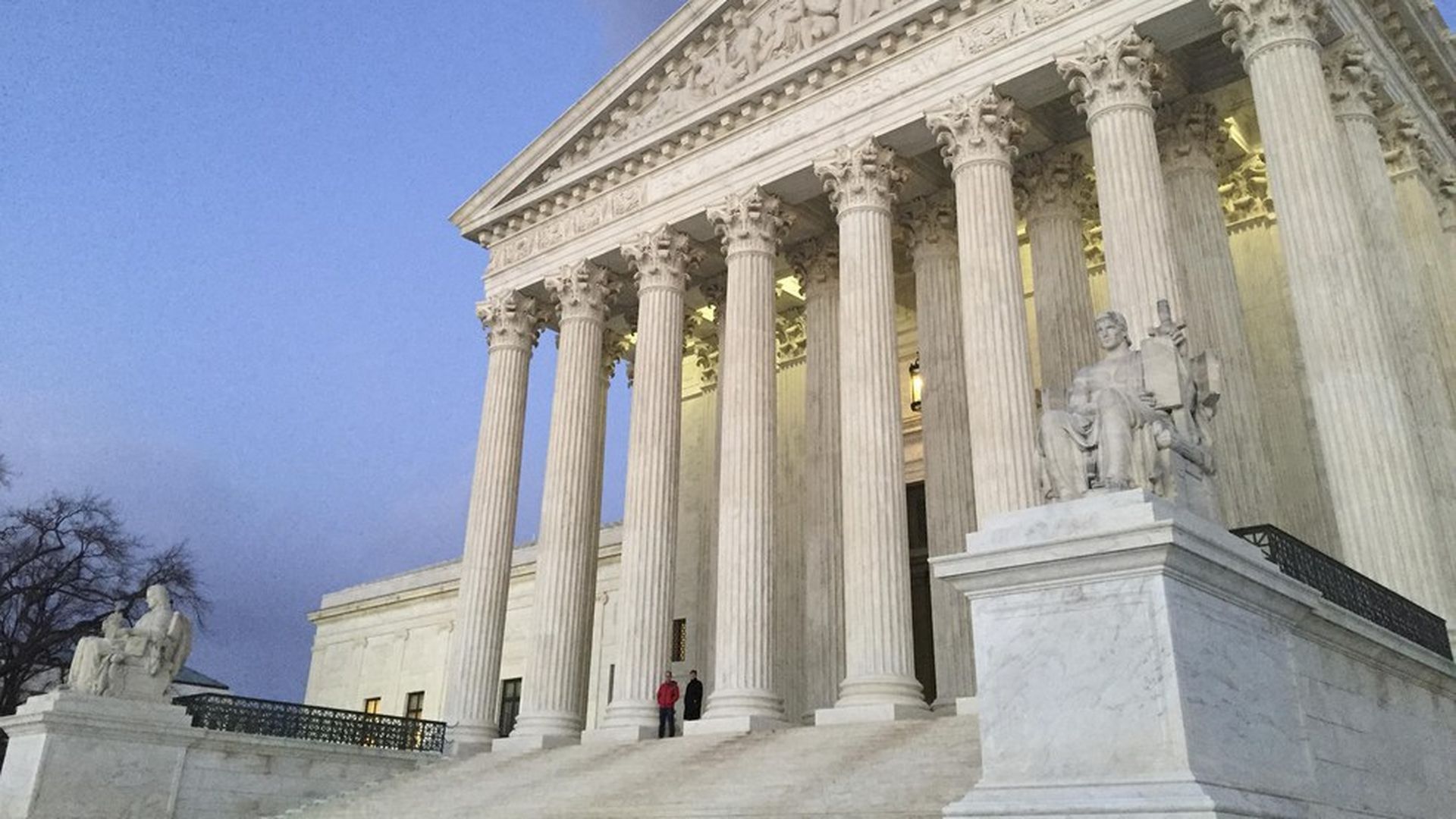 Facebook, Apple and Google want the Supreme Court to update its understanding of privacy laws in light of new technology.
Context: The companies were among the firms that filed a brief in a case challenging a warrantless search for certain data that points to a cell phone's location.
Here's the key quote: "Although amici do not take a position on the outcome of this case, they believe the Court should refine the application of certain Fourth Amendment doctrines to ensure that the law realistically engages with Internet-based technologies and with people's expectations of privacy in their digital data."
Why it matters: The court is taking up a major question of how you handle privacy law at a time when everyone owns a smartphone.
Go deeper