Taxpayer funds paid House Republican's sexual harassment settlement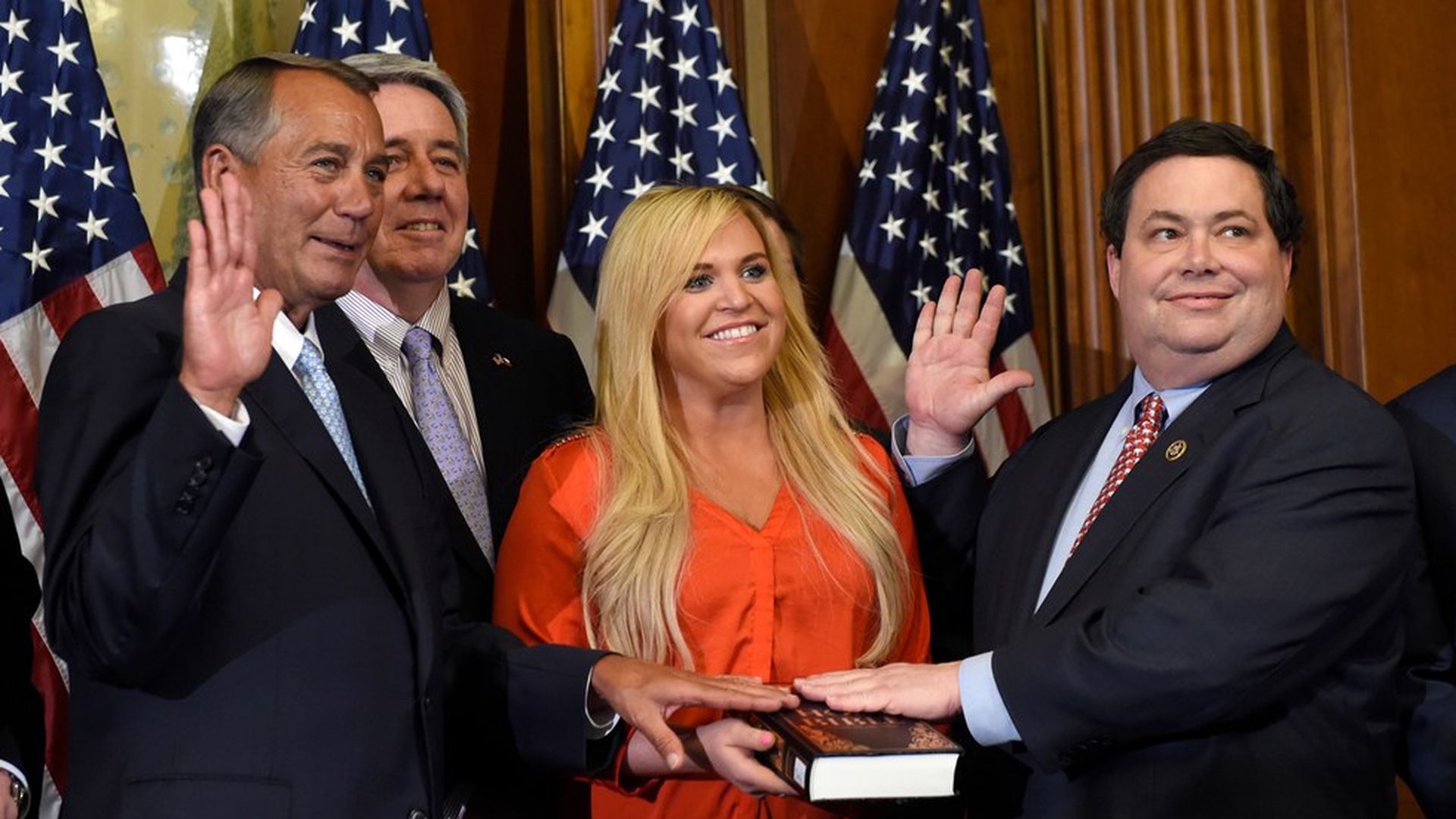 Texas Rep. Blake Farenthold made a $84,000 sexual harassment settlement in 2014, according to Politico. His former communications director, Lauren Greene, sued him "over allegations of gender discrimination, sexual harassment and creating a hostile work environment."
Why it matters: The Office of Compliance released a breakdown of settlements since FY2013, noting one for sexual harassment. Rep. Gregg Harper also told GOP lawmakers on Friday there there was a $84,000 settlement, but Greene's lawyers did not say that Greene was the person who received it. Farenthold did not confirm or deny that the settlement involved his office, but said in a statement that he "100% [supports] more transparency with respect to claims against members of Congress."
Go deeper