T-Mobile, Dish and Comcast among top winners in airwaves sale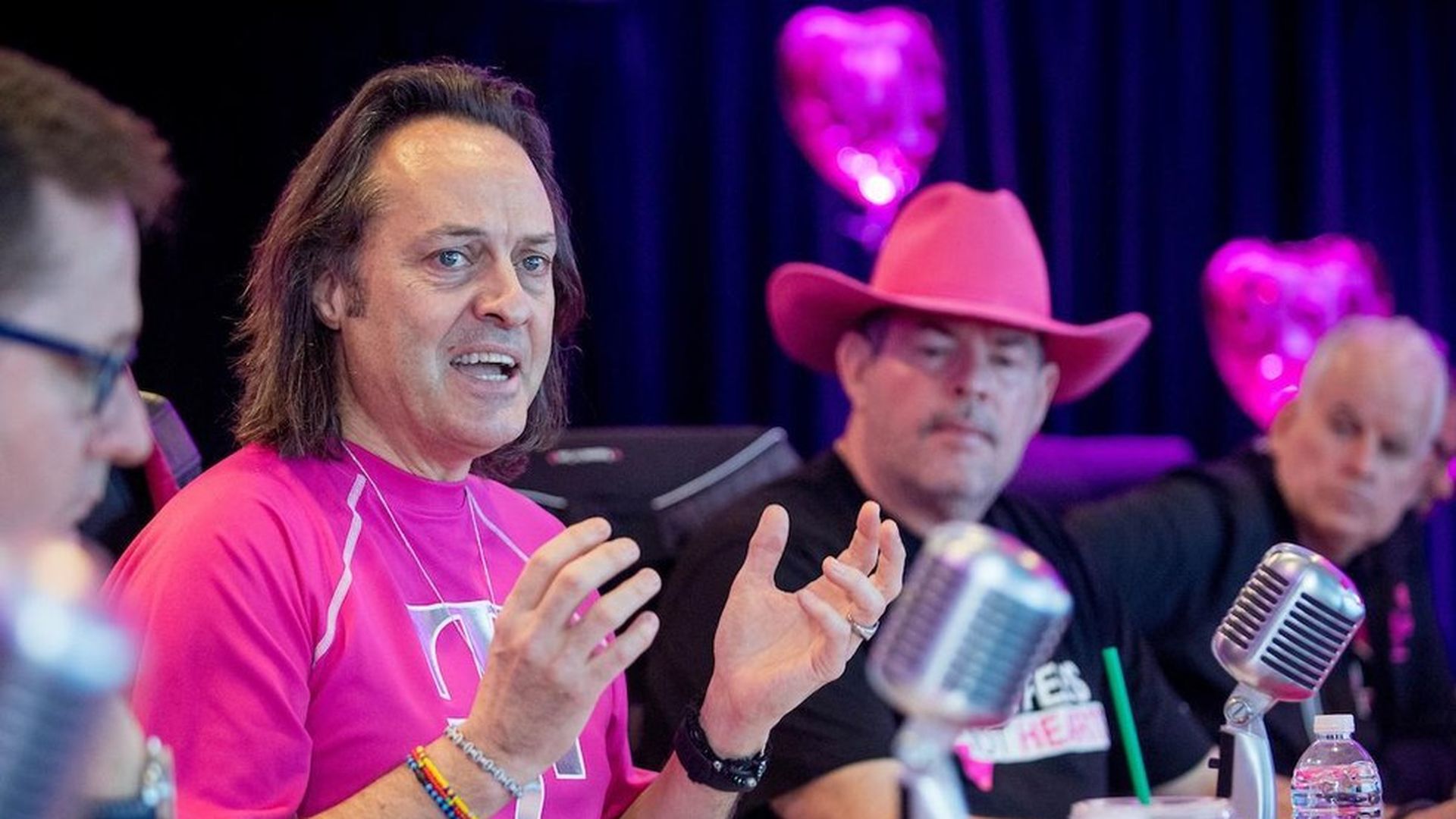 The major buyers in a closely watched government airwaves auction include T-Mobile, Dish Network and Comcast, the FCC said on Thursday.
Why it matters: The auction was the first of its kind, where the FCC bought valuable airwaves from broadcasters and resold it to wireless carriers. The winners — smaller wireless competitor T-Mobile and relative wireless newcomers Comcast and Dish — have ambitions to expand their services to take on dominant wireless providers AT&T and Verizon Wireless.
"T-Mobile now has the largest swath of unused low-band spectrum in the country. That is a BFD for our customers!" — T-Mobile CEO John Legere
The details: T-Mobile spent more than any other buyer — almost $8 billion — for the largest number of spectrum licenses. Dish followed with $6.2 billion in bids. Comcast and financial firm Columbia Capital were also linked to major winning bidders. AT&T spent roughly $910 million, putting it among some of the larger bidders, and Verizon didn't end up with any spectrum.
Key context: The auction raised less money than some had predicted, bringing in $10.05 billion for broadcasters and sending $7.3 billion to the federal treasury for deficit reduction. Wireless carriers bid $19.8 billion in total. But officials bristled at the idea that expectations had not been met. "The equilibrium was found, the auction mechanism worked," said Gary Epstein, who led the auction.
What's next: The agency begins the complex process of redistributing the spectrum bought and sold as part of the auction, which includes moving some broadcasters to new frequencies.
Go deeper