Susan Collins will vote yes on tax reform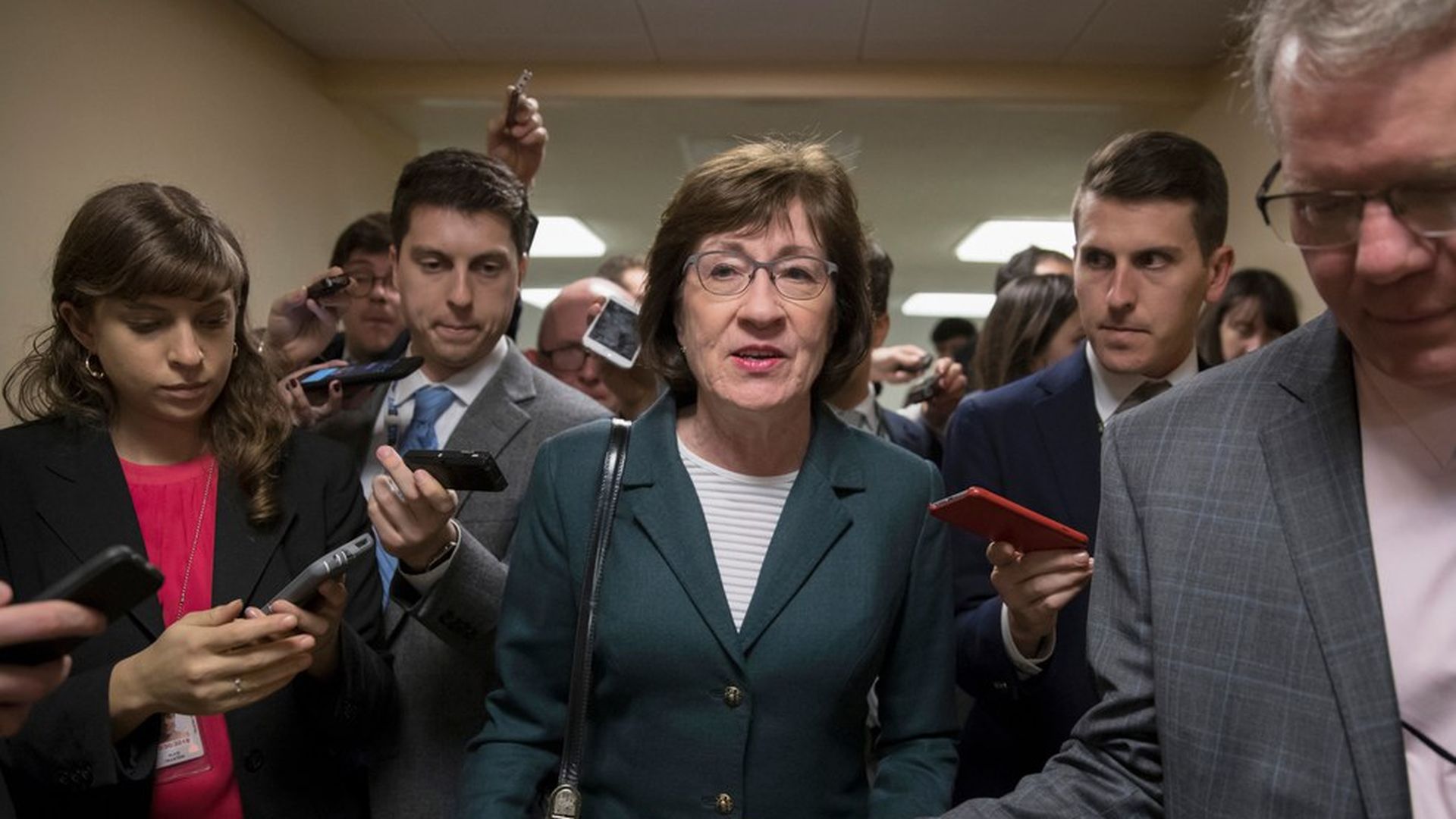 Sen. Susan Collins released a statement Friday afternoon in support of the Senate's tax reform bill, raising confidence that the bill will pass through the senate Friday evening.
Key quote: "I will cast my vote in support of the Senate tax reform bill. As revised, this bill will provide much-needed tax relief and simplification for lower- and middle-income families, while spurring the creation of good jobs and greater economic growth."
Go deeper