SurveyMonkey wants to win over big businesses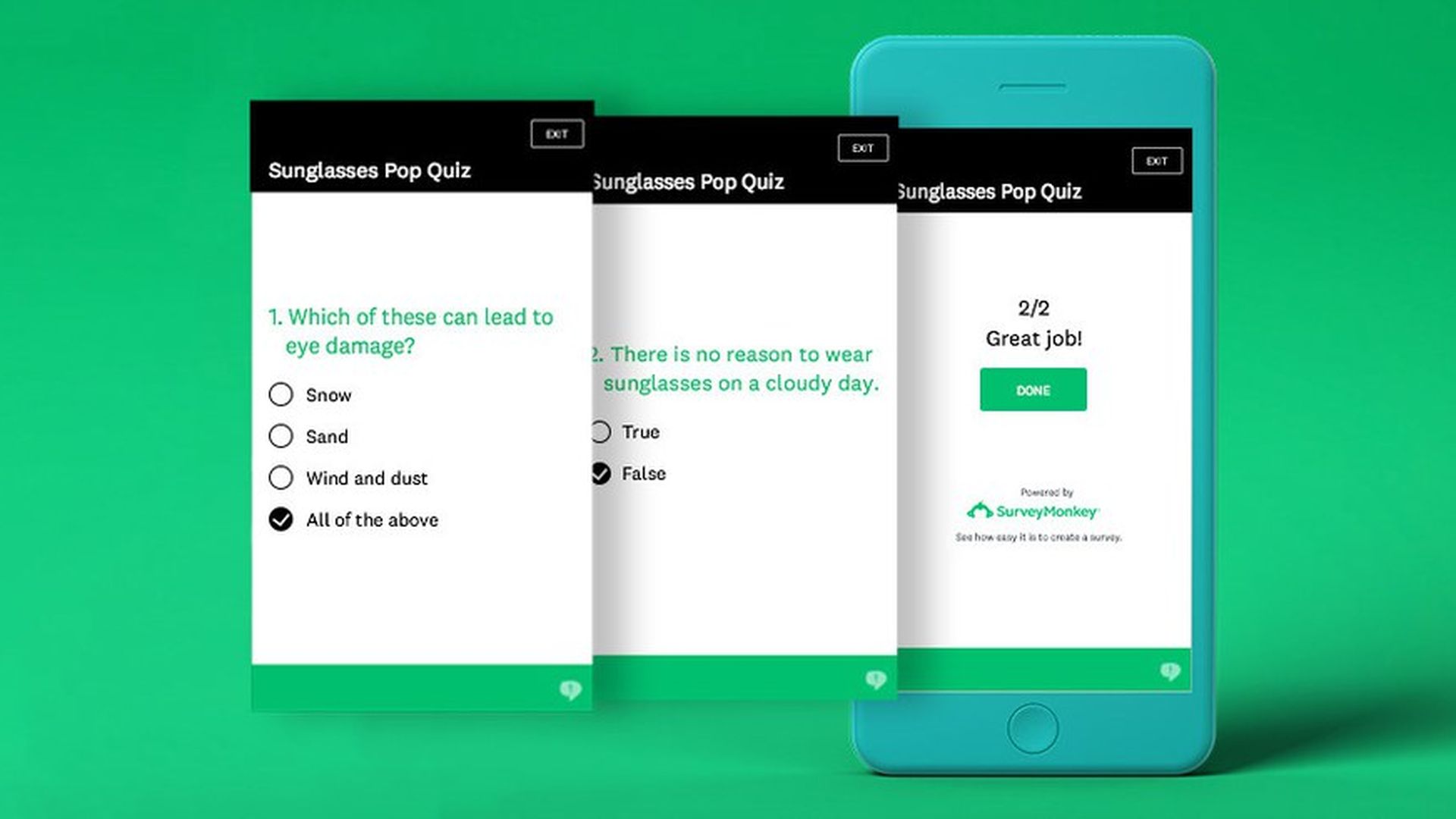 SurveyMonkey, the company best known for its easy-to-make surveys, is making a push into serving big businesses, and hopes to get its IPO plans back on track.
Why it matters: SurveyMonkey's had a rocky two years following the unexpected death of former CEO Dave Goldberg, which led to big management changes, a substantial layoff of employees in is business sales team, and uncertainty regarding IPO rumors at the time. CEO Zander Lurie told Axios the company is putting itself in a position to potentially go public in the future, helped by its new push, though going public isn't SurveyMonkey's only option.
New tools: The company is releasing new versions of three of its tools, including one for employee feedback—human resources is one of the top three uses of SurveyMonkey's surveys, according to Lurie.
New moves: SurveyMonkey also recently shook up its board of directors, with the addition of tennis star and entrepreneur Serena Williams and Intuit CEO Brad Smith. They replaced HP CEO Meg Whitman and Turbonomic executive chairman (and brief SurveyMonkey CEO) Bill Veghte.
The story has been updated to clarify that IPO rumors surfaced before Goldberg's death in 2015 and that it's only one of the company's options.
Go deeper