Supreme Court dismisses challenge to Trump travel ban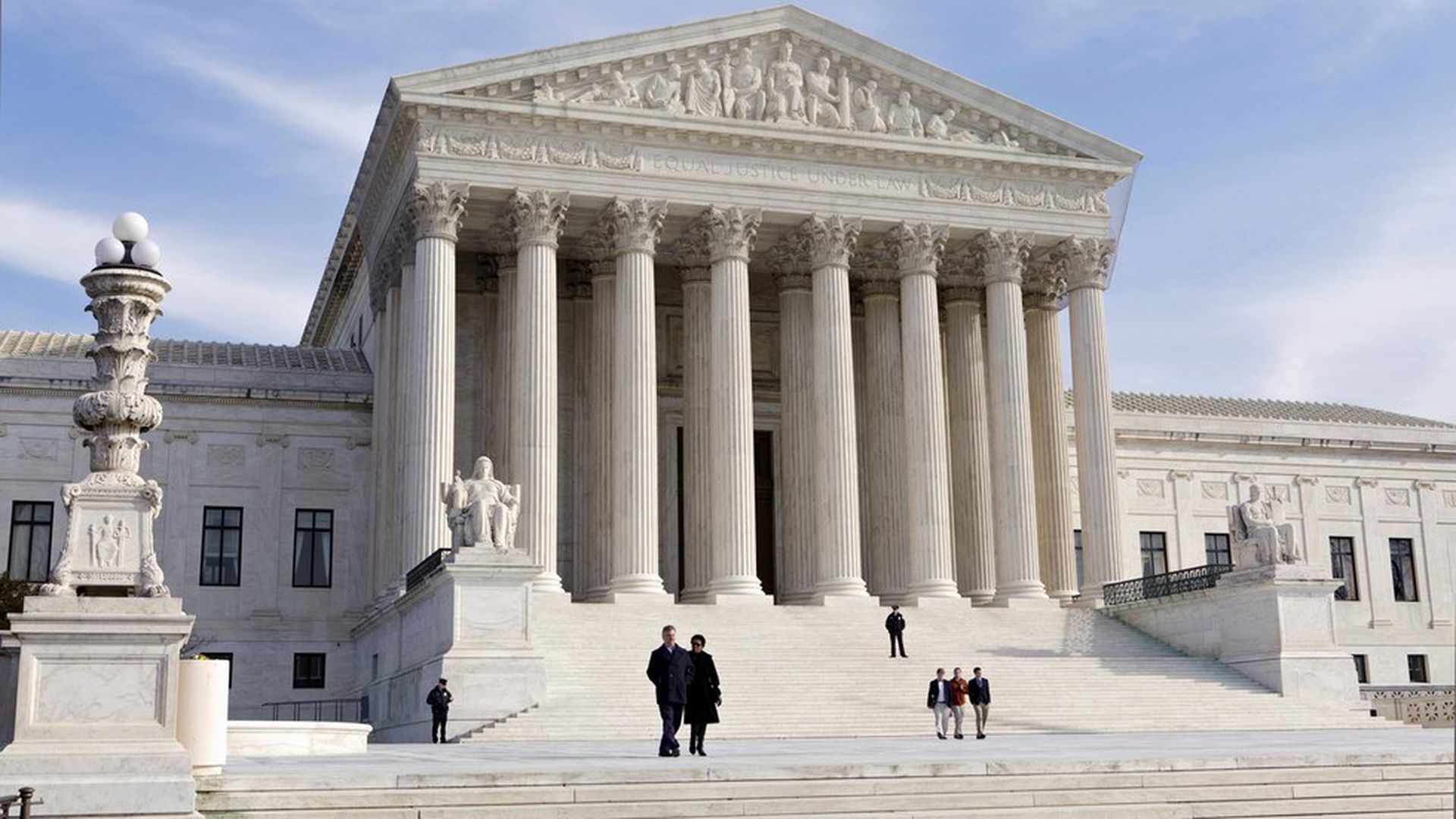 The Supreme Court dismissed a challenge to President Trump's previous travel ban, which expired on September 24, saying "the appeal no long presents a 'live case or controversy,'" according to the Washington Post.
Why it matters: The Post reports that "the legal battle over [Trump's] latest efforts to ban some immigrants will need to start anew." Opponents to the ban urged the court to let the lower-court rulings, which blocked the executive order, stand. The administration requested it be thrown out. In a statement following Tuesday's dismissal, the court said the case was being returned to the U.S. Court of Appeals of the Fourth Circuit "with instruction to dismiss as moot the challenge."
Go deeper