Study rebuts renewables-only approach to climate-friendly power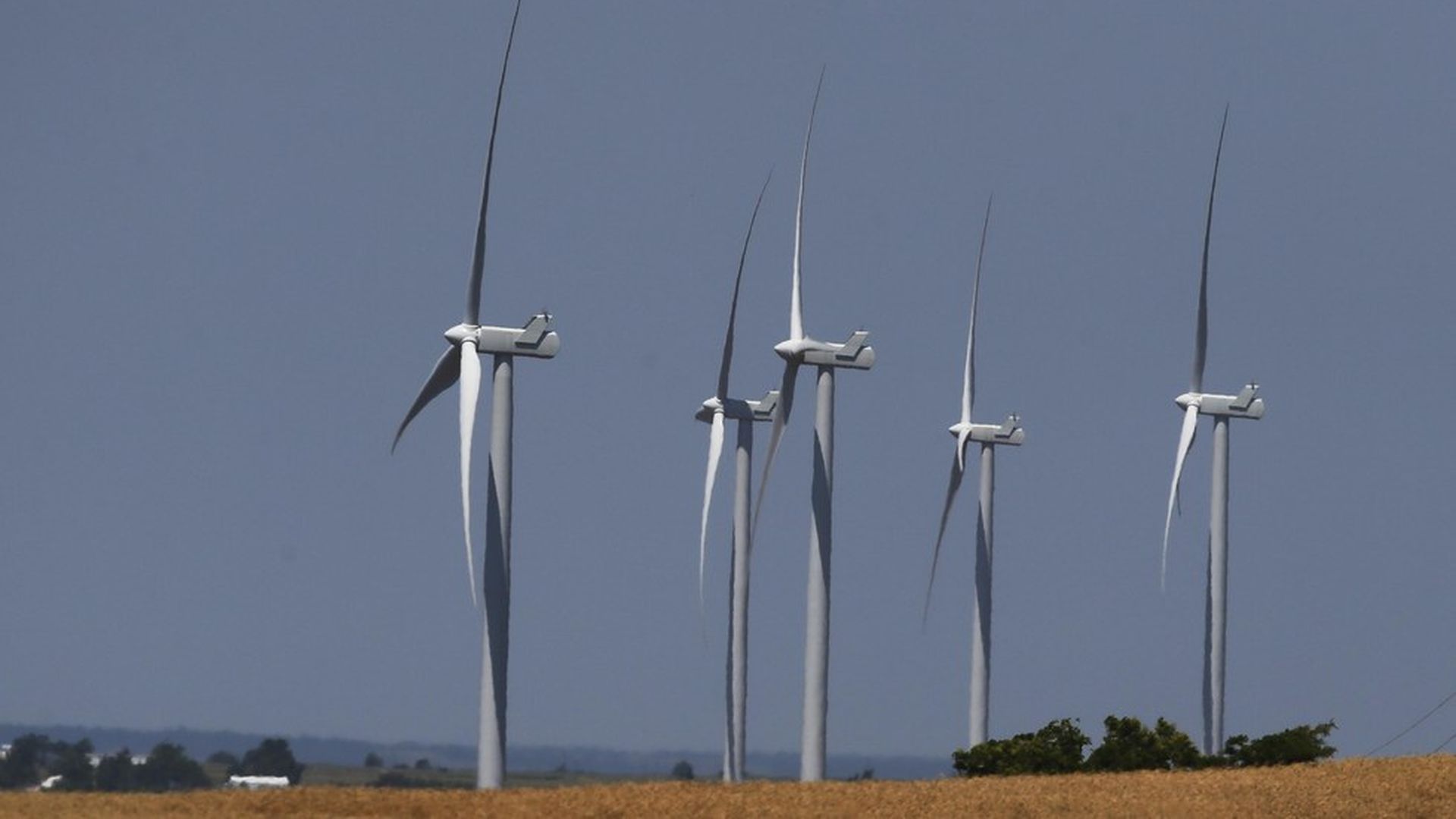 Out today: A large team of energy experts say in a newly-published study that, from an economic and practical standpoint, achieving a nearly carbon emissions-free power system will require a wide range of energy sources, not just renewables.
Why it matters: The new paper in the Proceedings of the National Academy of Sciences comes amid a debate over how to eventually bring about the "deep decarbonization" needed to prevent the most dangerous levels of global warming.
"[T]he weight of the evidence suggests that a broad portfolio of energy options will help facilitate an affordable transition to a near-zero emission energy system."
The 21 authors say that while it's "theoretically possible" to build a reliable system based on wind, solar and hydropower, the reality is that a cost-effective decarbonization requires broader options including nuclear power and fossil fuels with carbon capture.
"A policy prescription that overpromises on the benefits of relying on a narrower portfolio of technologies options could be counterproductive, seriously impeding the move to a cost effective decarbonized energy system."
Go deeper: The paper is a rebuttal to high-profile research led by Stanford's Mark Jacobson that says the U.S. could affordably achieve 100 percent carbon-free power by roughly mid-century with only renewable technologies. The new study says Jacobson's work suffers from errors and faulty assumptions, such as unrealistic projections about use of large-scale storage systems.
Striking back: Jacobson has published a response to the new study here, defending the idea of creating a reliable systems built on 100 percent renewables and alleging that the newly released study misrepresents his team's work.
Go deeper