Stryker adds former health system CEO (and customer) to board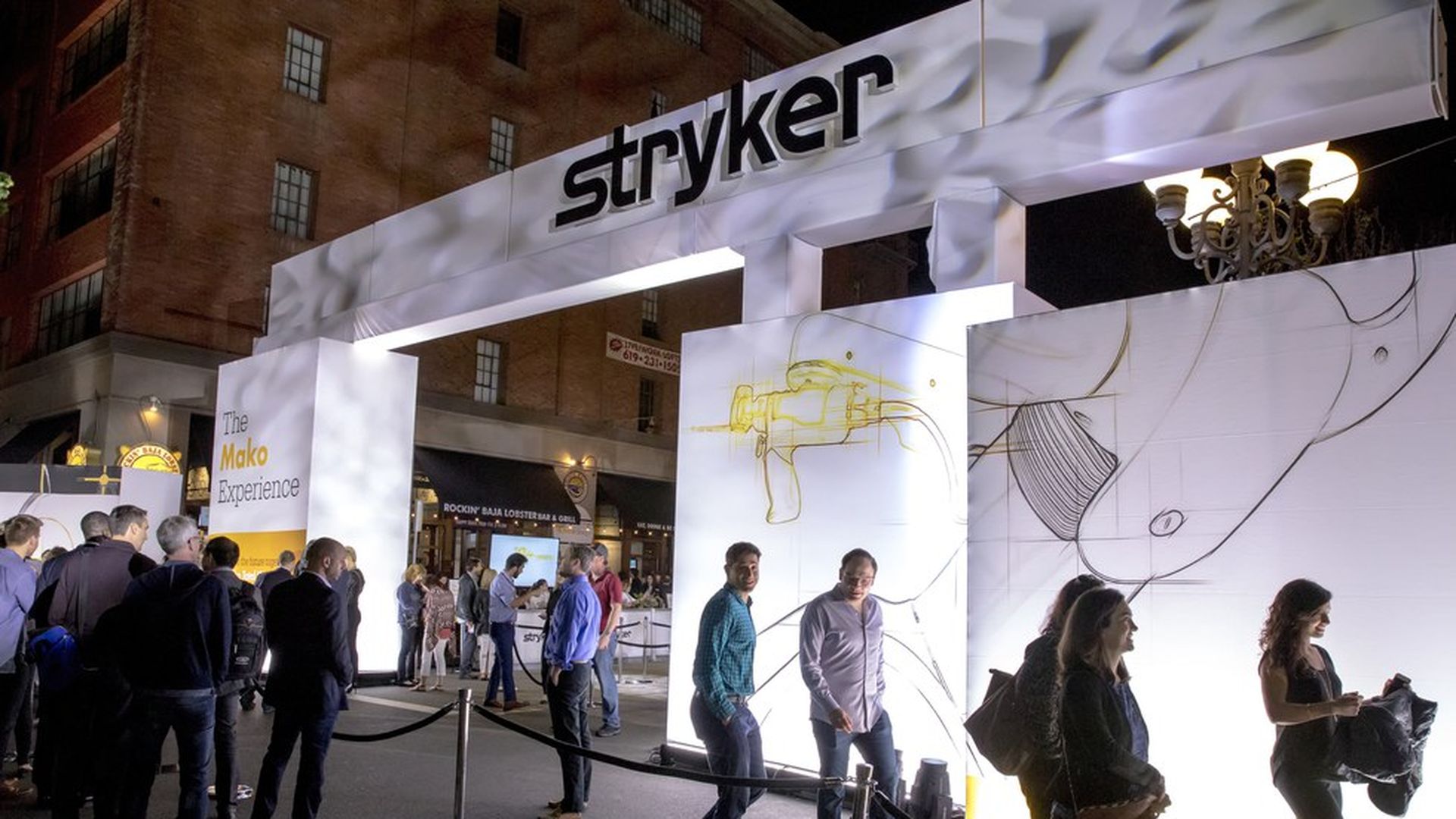 Medical device manufacturer Stryker has added Mary Brainerd to its board of directors. Brainerd, the retired CEO of HealthPartners, a $6 billion not-for-profit hospital and health insurance system in Minnesota, will get an annual $60,000 retainer fee and about $500,000 worth of stock options, according to a federal filing posted by Stryker.
The kicker: Stryker sold $17 million worth of medical devices to HealthPartners between January 2016 through May 2017.
Why it matters: Many health care executives — at both not-for-profit and publicly traded companies — hold cushy positions on the boards of other companies. That isn't problematic in a vacuum, but it could raise questions about conflicts of interest if executives' organizations do business with the companies where they hold board power.
Update: A HealthPartners spokesperson said the system uses "competitive bidding processes for major contracts, and these are complex, evidence-based decisions made by purchasing leadership, not the CEO."
More industry examples: Brainerd's appointment to Stryker's board isn't unique. Here are some other examples of current and former not-for-profit health care executives who sit on the boards of for-profit health care companies that could have business arrangements:
Lloyd Dean, CEO of Dignity Health: former board director at Navigant, a health care consulting firm. (More controversially, Dean has been a long-time board member at Wells Fargo.)
Kevin Lofton, CEO of Catholic Health Initiatives: board director at Gilead Sciences, a pharmaceutical company known for its high-priced HIV and hepatitis C medicines.
William Roper, CEO of the University of North Carolina Health Care: board director at dialysis chain DaVita and pharmacy benefit manager Express Scripts.
Martha Marsh, former CEO of Stanford Health Care: board director at medical device company Edwards Lifesciences, medical supplies provider Owens & Minor and health care staffing firm AMN Healthcare.
Nancy Schlichting, former CEO of Henry Ford Health System: board director at pharmacy chain Walgreens Boots Alliance.
John Forsyth, CEO of Wellmark: board director at medical supplies and drug company Baxter International.
Denis Cortese, former CEO of Mayo Clinic: board director at Cerner, a company that sells electronic health records and billing software to hospitals and doctors' practices. (Cerner lost its Mayo Clinic contract two years ago.)
Ellen Zane, former CEO of Tufts Medical Center: board director at medical device company Boston Scientific.
Kenneth Samet, CEO of MedStar Health: board director at Evolent Health, a technology and consulting company for hospitals and health plans.
Diane Holder, CEO of UPMC Health Plan: board director at Evolent Health.
Go deeper