Storage startup Omni gets into the "sharing economy"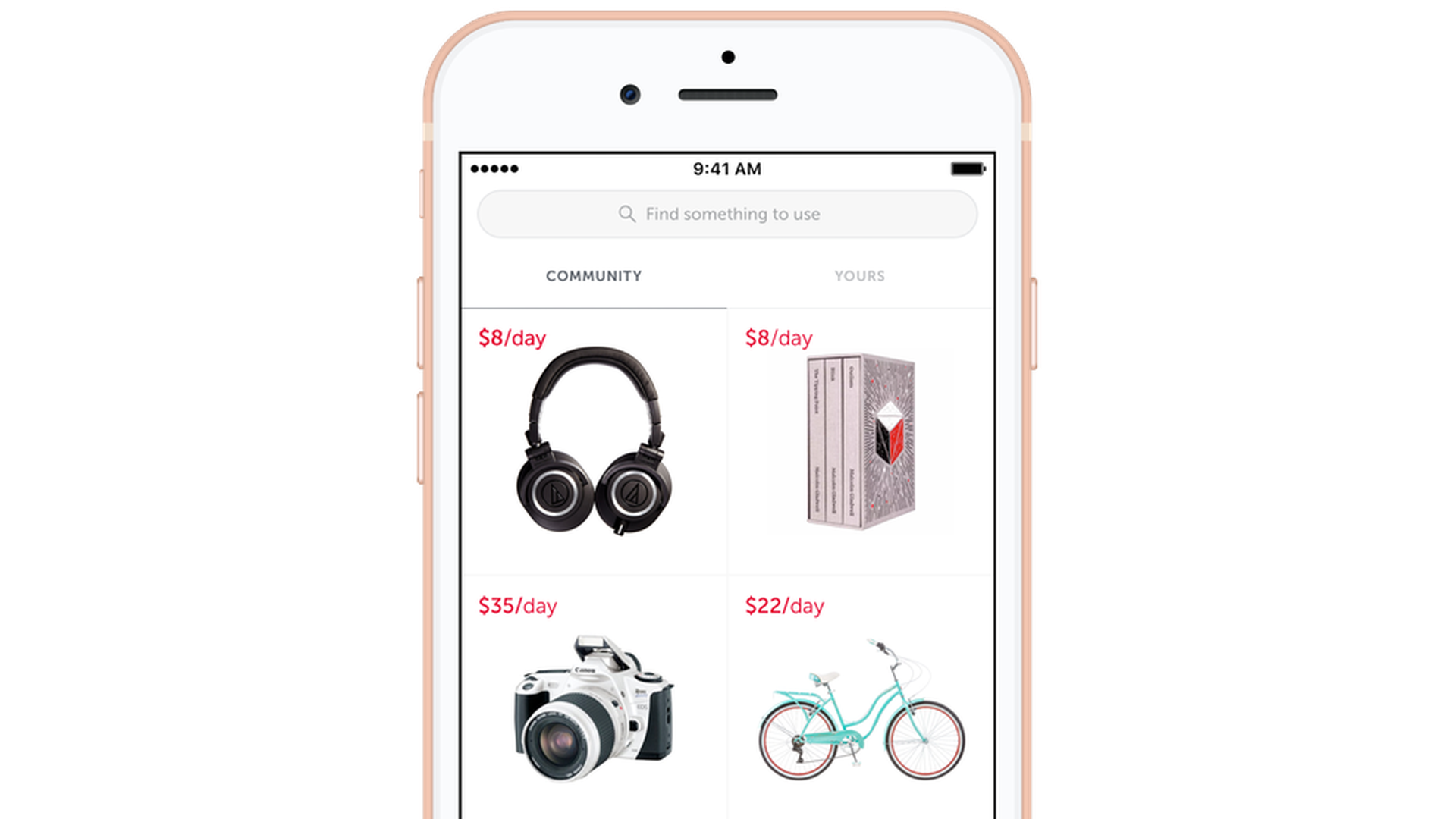 Omni, an on-demand storage company that recently allowed customers borrow items from each other for free, will now let its customers rent or lend out items stored by Omni for a fee.
Bigger picture: Omni is finally pushing the "sharing economy" button it's had in mind since the company's founding three years ago. Though it's made a good business out of just storing items, "we expect [the two revenue streams] to grow in lockstep with each other," Omni co-founder and CEO Tom McLeod tells Axios.
The details:
Omni pitches itself as "additional closet space" for items customers want to keep and access, yet don't need on a regular basis — like power tools and camping gear.
The startup, which operates in most of the Bay Area, takes 50% of the earnings, but it handles everything including dropping off and picking up the rented items, collecting payments, and even providing insurance up to $2,000.
Items stored by Omni are used 38 days per year on average, so plenty of opportunity to rent them out the rest of the time. It says it currently stores more than 100,000 items.
60% of the users requesting items through Omni's free borrowing feature don't have items of their own in storage — something the company says shows the high demand for this type of service.
Go deeper