Steve Mnuchin viewed the eclipse from Fort Knox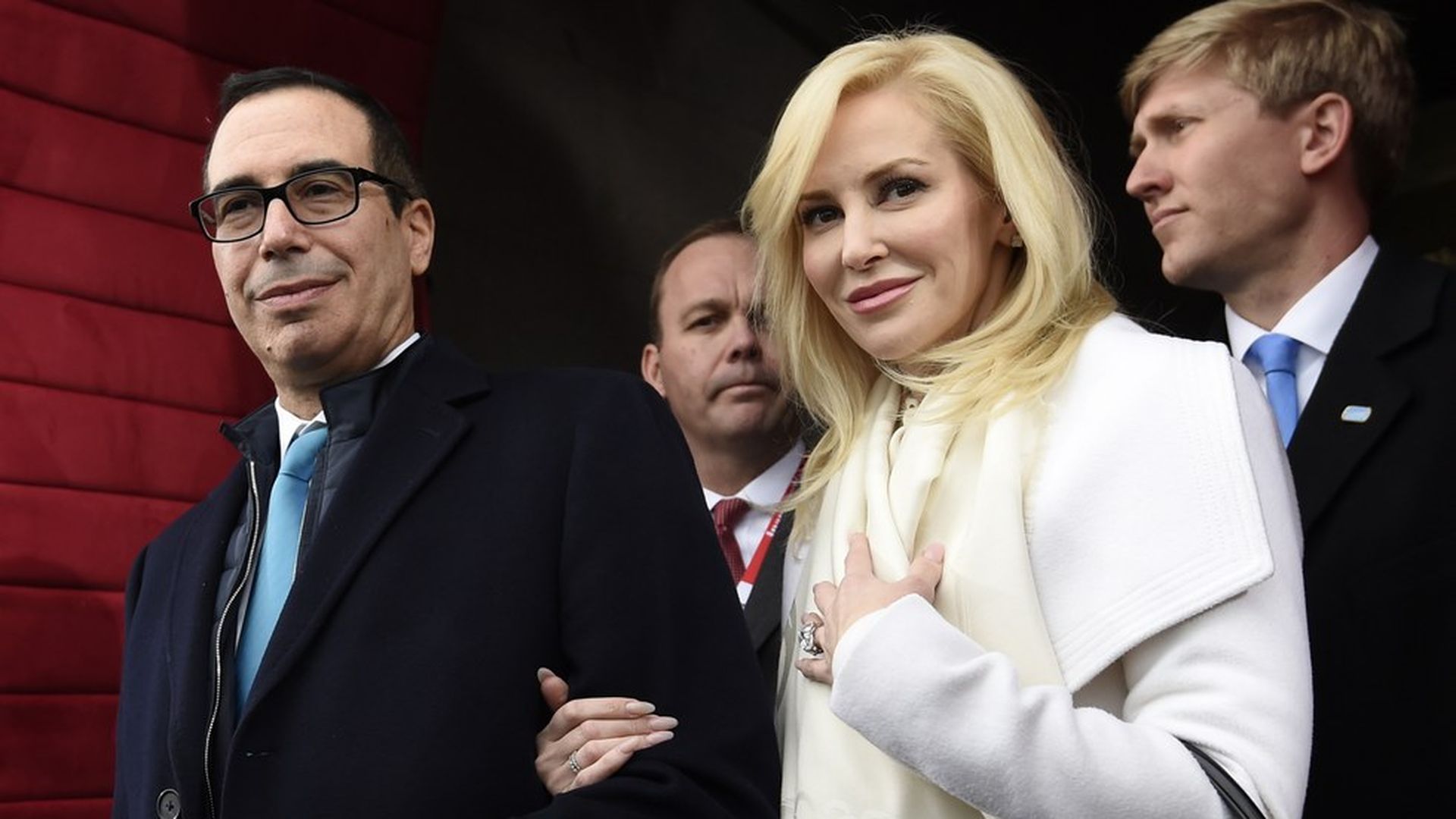 Treasury Secretary Steven Mnuchin and Sen. Mitch McConnell viewed Monday's eclipse from the roof of Fort Knox, according to documents retrieved by watchdog group Citizens for Responsibility and Ethics in Washington (CREW), per the Washington Post.
Why it matters: The trip came under scrutiny after Mnuchin's wife, Louise Linton, posted an Instagram photo stepping off a government jet and tagging the designer brands she wore. In turn, CREW questioned if they had used a taxpayer-funded jet for personal travel. McConnell was said to not have been on the plane.
Officials said the trip was planned for early August — a luncheon with the local chamber of commerce — but was rescheduled after recess was postponed.
One last thing: Reports reveal the plane would cost around $10,000 an hour. An anonymous representative told WaPo Mnuchin was reimbursing the government for Linton's travel.
Go deeper