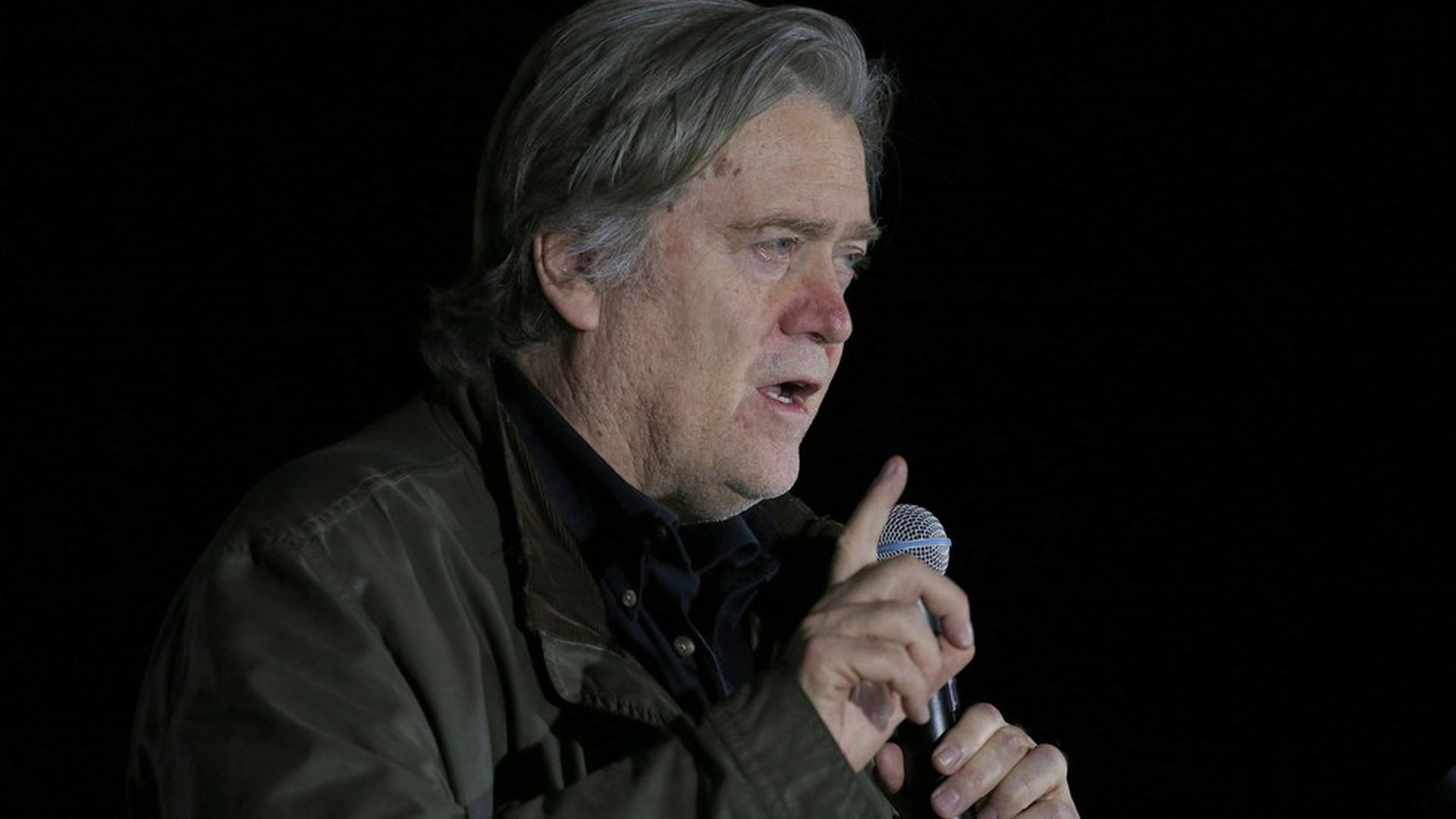 Steve Bannon is setting up a new 501(c)(4) — aka a "tax-exempt social welfare organization" — to promote his agenda, and, he argues, the president's.
Such groups don't have to disclose their donors so long as — according to the IRS code — they can "be operated exclusively to promote social welfare" and so long as politics are not the group's "primary activity."
Bannon first publicly mentioned his new plans on billionaire John Catsimatidis' Sunday morning radio show, "Cat's Roundtable."
I asked a source close to Bannon to tell me more about the group. Here's what they told me:
The group has no name yet but will be set up this week.
Bannon plans to use the group to establish a "war council" to promote hawkish policies against China.
Bannon is obsessed with the rise of China and believes that Beijing will become a hegemon — sinisterly dominating America — if the U.S. doesn't aggressively confront it. (His detractors inside the White House say his ideas are reckless and would start a globally devastating trade war. Bannon, however, says China is already engaged in economic warfare against America, stealing the country's IP and technology, but the U.S. refuses to properly fight back.)
He also plans to use the group to "focus on grassroots efforts" so the base is "unified and energized to support the president's agenda."
Other policy issues that animate Bannon: trade, immigration, education, and inner city infrastructure development.
Why it matters: For all the speculation about Bannon's relationships with donors he's had no fundraising apparatus to date.
What we don't know: Which donors will fund the group. And we may never know because, under the law, Bannon won't have to tell us.
Go deeper