Steve Bannon's message at CPAC: I'll never change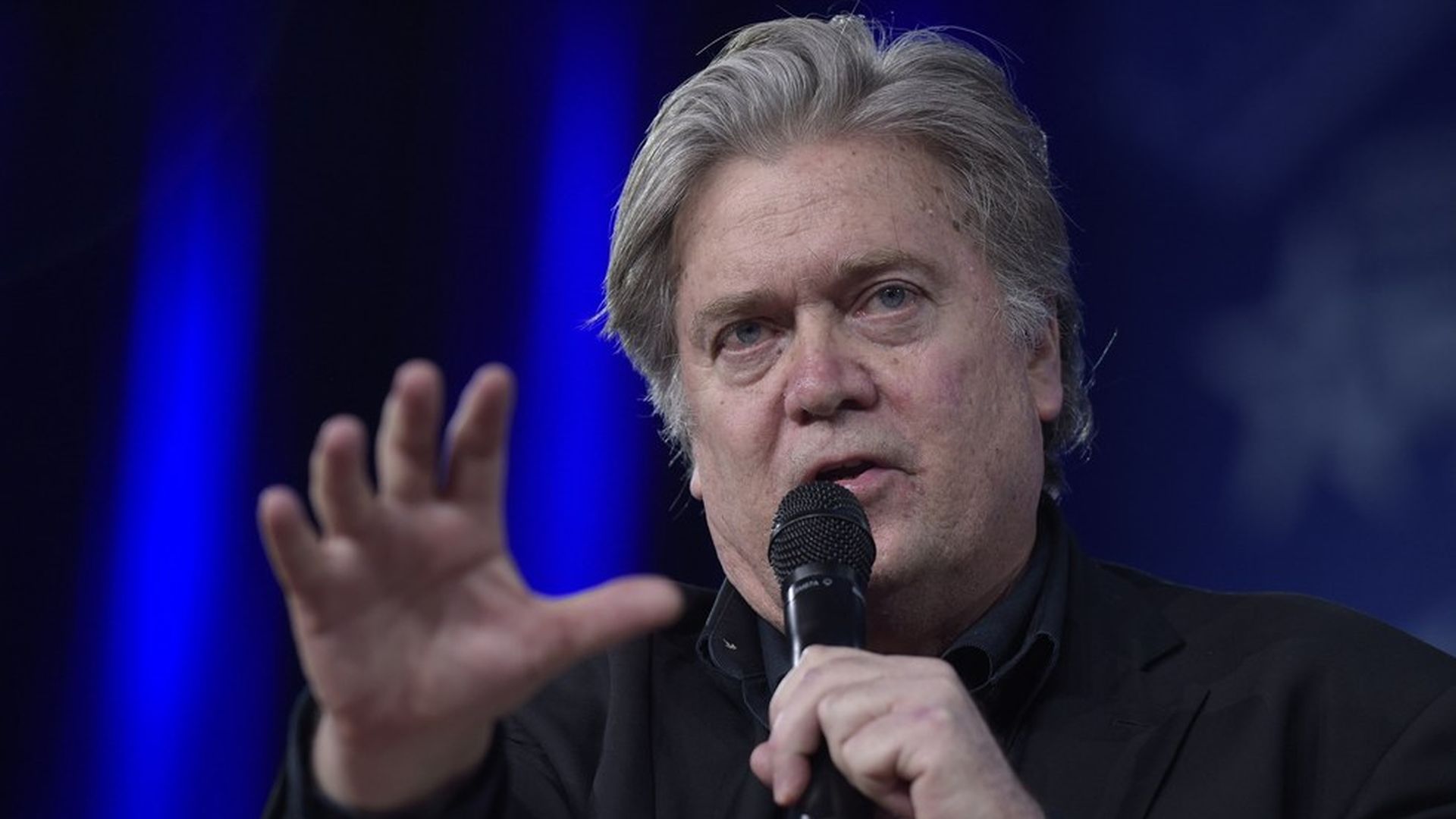 There'll be no pivots, no moderation of any sort so long as Steve Bannon remains in President Trump's White House. That's the message Trump's chief strategist delivered Thursday in a rare public appearance at CPAC alongside chief of staff Reince Priebus.
What we learned: Bannon has softened not one bit since entering the White House. If anything he's more committed to economic nationalism, more hostile to the media, and more determined to protect the President from moderating forces in the Republican Party.
The most important things Bannon said:
On priorities: He divides the Administration's priorities into three lines of work (all have a populist nationalist bent): 1. "National security and sovereignty"; 2. "Economic nationalism"; 3. "Deconstruction of the administrative state."
On trade: "One of the most pivotal moments in modern American history was his immediate withdrawal from TPP [the Trans-Pacific Partnership)."
On the media: He framed the "corporatist globalist media" as hostile to the national interest (the same framing Trump is using.)
His most extraordinary quote: "If you think they're [the media] going to give you your country back without a fight you are sadly mistaken."
Why this matters: Republican leaders hope the harsh realities of governing force Trump closer to establishment positions on trade and immigration. They also wish he'd tone down his attacks on the media. Bannon is the guy telling Trump that he can — and must — remain the same guy inside the White House as he was on the campaign trail.
Moderation inside the Trump White House? So long as Bannon's there, don't bet on it.
Go deeper