Steve Bannon to headline Roy Moore rally in Alabama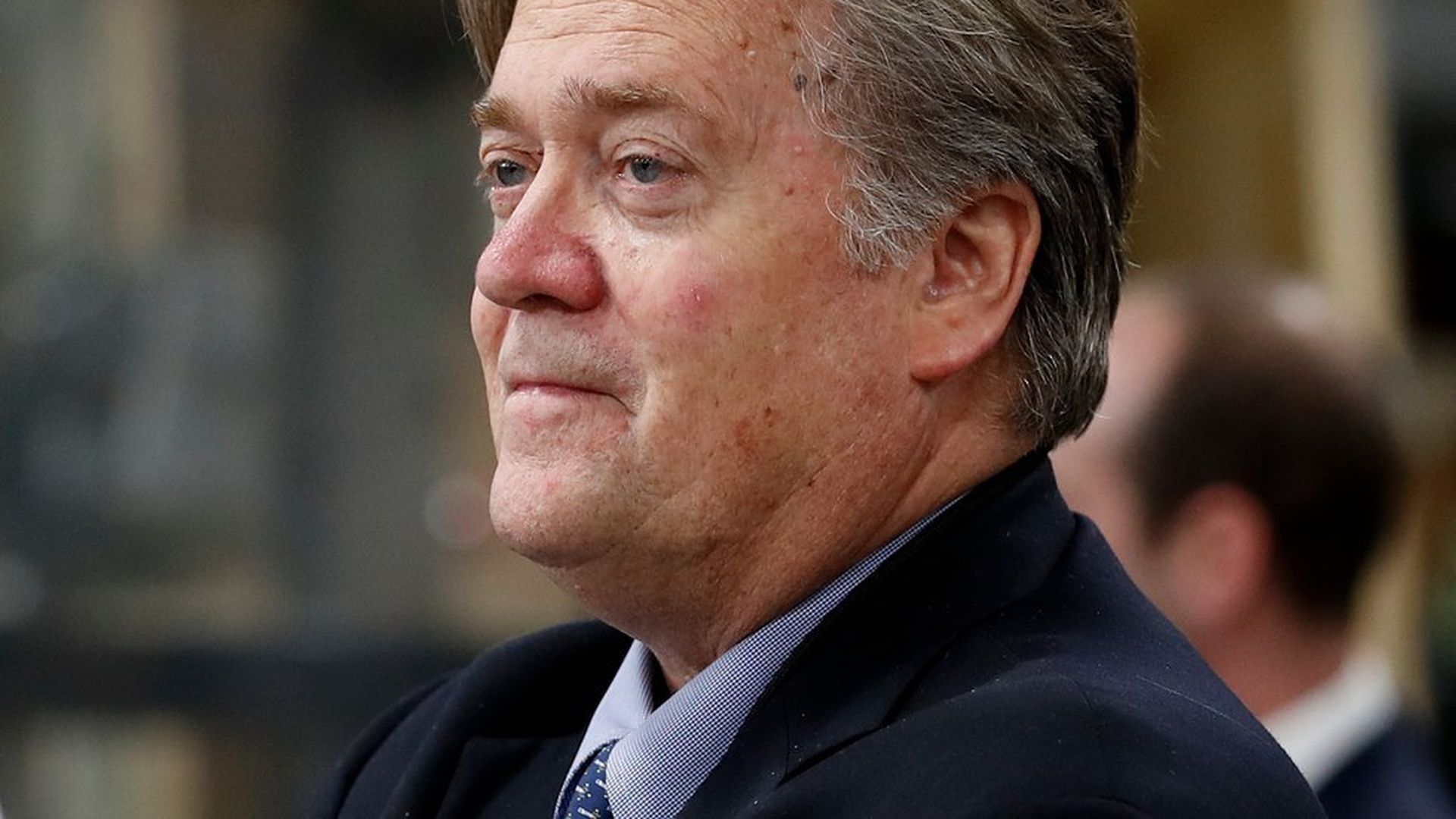 Steve Bannon is heading to Alabama Sunday night to rally for Judge Roy Moore on Monday night with Phil Robertson of Duck Dynasty.
Why it matters: This rally is three days after President Trump, Bannon's former boss, was in Alabama rallying for Moore's opponent — Mitch McConnell's favored candidate Luther Strange. For Bannon to make a rare public appearance in such close proximity to Trump shows how invested he is in this race specifically, and attacking McConnell more generally. Another former White House adviser, Sebastian Gorka, rallied with Sarah Palin for Moore on Thursday.
From a source close to Bannon: "Steve is coming to Alabama to support President Trump against the Washington establishment and Mitch McConnell. Steve views Judge Moore as a fierce advocate of Trump and the values he campaigned on."
Allies of Strange and Republicans close to the White House dispute that premise, and Trump points out Strange offered his support for Obamacare repeal with no strings attached, whereas Roy Moore has said he won't support anything less than full repeal.
Trump last night seemed conflicted about his Strange endorsement, suggesting he'd made a mistake and would support Moore if he wins. Moore leads Strange by 9 percentage points in the RealClearPolitics polling average.
"I'll be honest, I might have made a mistake... If his opponent wins, I'm going to be here campaigning like hell for him." — President Trump on Friday night
Breitbart has gone all in for Moore and is doing its national radio show on Sirius XM from Alabama today through Wednesday.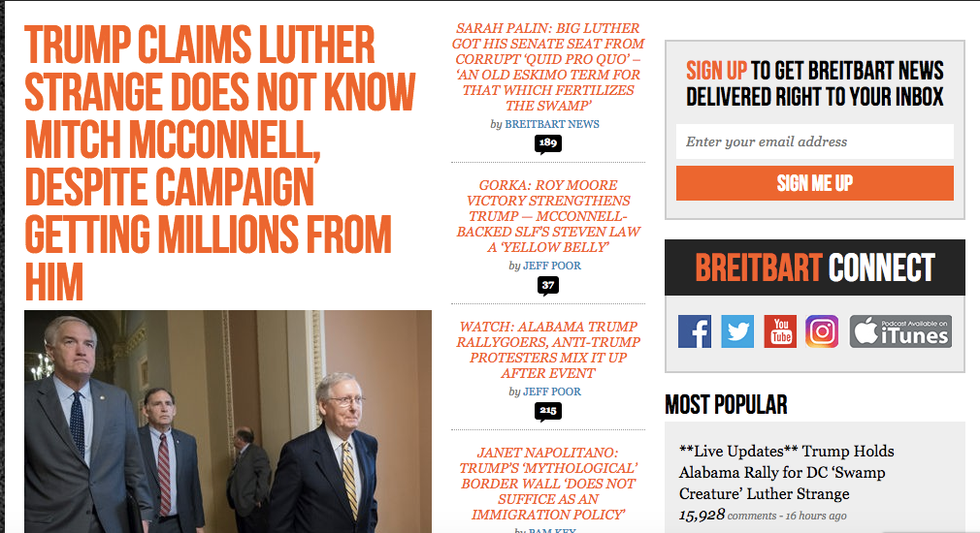 Multiple senior Breitbart editors are in Alabama, including Washington editor Matthew Boyle, London editor Raheem Kassam, the editor-in-chief of Breitbart London, and Jeff Poor, an Alabama native and the head of Breitbart TV.
"As of now, everyone is working on the Alabama race," Boyle wrote in a Breitbart Slack channel, per CNN's Oliver Darcy. "If anyone has any questions please let me know."
Go deeper